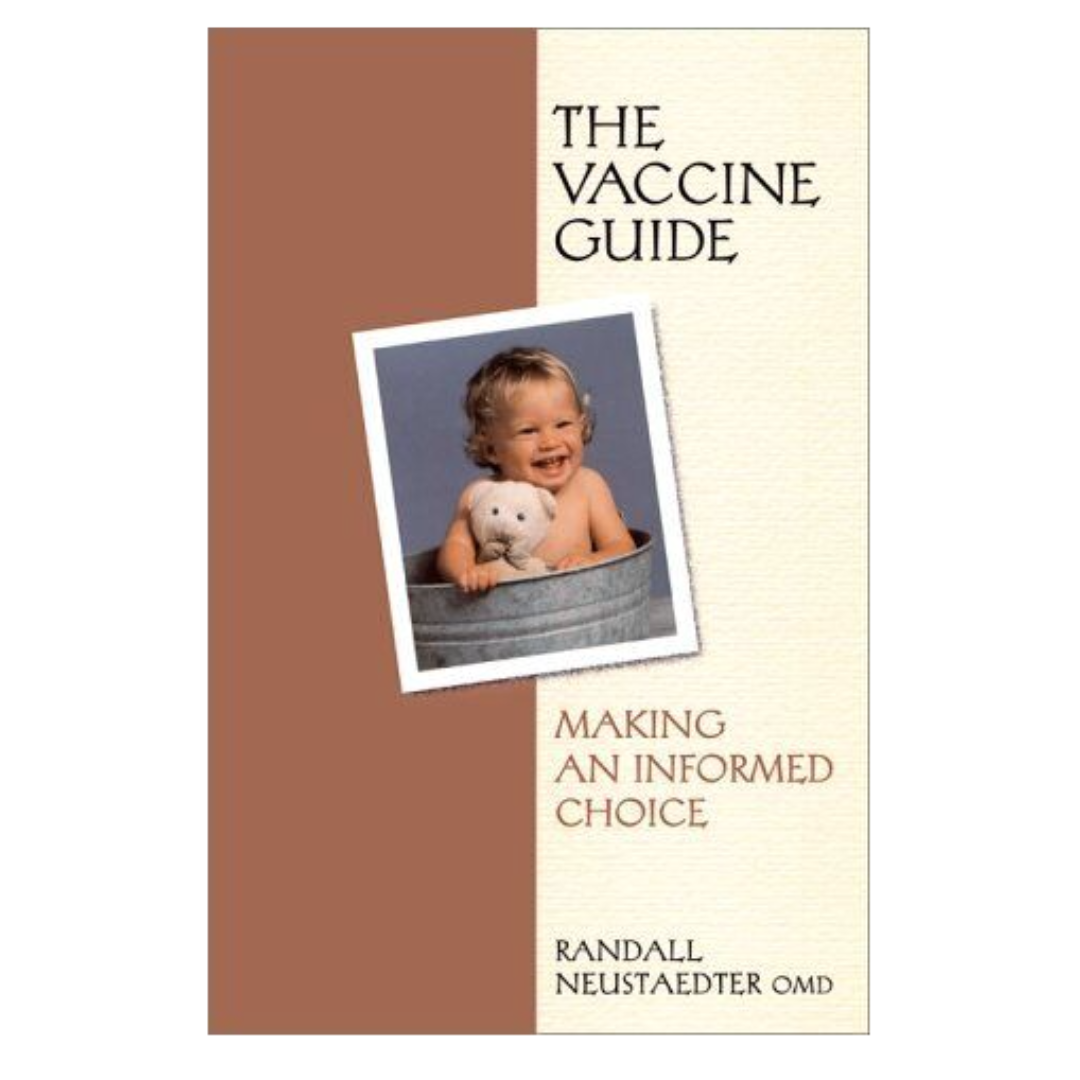 The Vaccine Guide by Randall Neustaedter OMD
Dr Neustaedter's Vaccine Guide: Making an Informed Choice is one of the best guides to help you do just that!
When Dr Neustaedter wrote this book with 2 intentions: to help parents who question the wholesale policy of mass vaccinations for their children and their effects; and to increase parental awareness of the issues involved in the use of vaccines. 
Although a few details have changed (such as the addition of more vaccines, such as Covid to the childhood schedules for vaccines) since it's first publication in 1996 this book is still completely relevant. The Vaccine Guide serves to help any parent of a child, and even furry child, what the issues at hand remain when policies dictated by the industry producing the product overturn health policies. 
Although, it is not a book about animals, it is a book about vaccines. Same companies that make the animal vaccines. Same over zealous promotion of vaccines as the only method to prevent illness. Same harm to our animals. 
The Vaccine Guide will give you a firm foundation to help you make those critical informed choices!