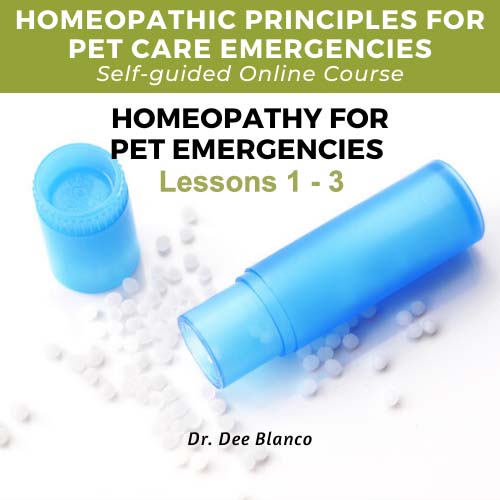 Course: Homeopathy for Pet Emergencies
Customer Reviews
02/02/2023
Kendra F.

United States
Homeopathy Course
I absolutely loved this course! Great introduction to Homeopathy. I can't wait to learn more :-)
Great chart!
I do a lot of animal rescue and have my own cats as well. This is a great go-to chart to have handy for things that may come up with the kitties in my home. Can't wait for the dog one to come back in stock!
In this course, you'll learn homeopathy principals, dosing, and how you can use homeopathy for pet emergencies. You will also get handouts including "How to Dose Your Animal with a Homeopathic Remedy" and product recommendations.  

Lesson 1
Introduces you to the principles of homeopathy, three specific remedies, how to dose, what you should stock in your "go to" homeopathic kit, and much more.

Lesson 2
We review how you can use homeopathy for accidents, bites, eye injuries, bleeding, heat stroke, cuts, food/toxin poisoning, puncture wounds, shock, snake bites, and more.
Lesson 3
We cover three more remedies to add to your knowledge base: diarrhea, constipation, bloat/gas, and other intestinal issues for any animal (dogs, horses, goats, cats, and humans too)!
Fasten your seat belt and learn your options! Your animal's life is dependent on it!