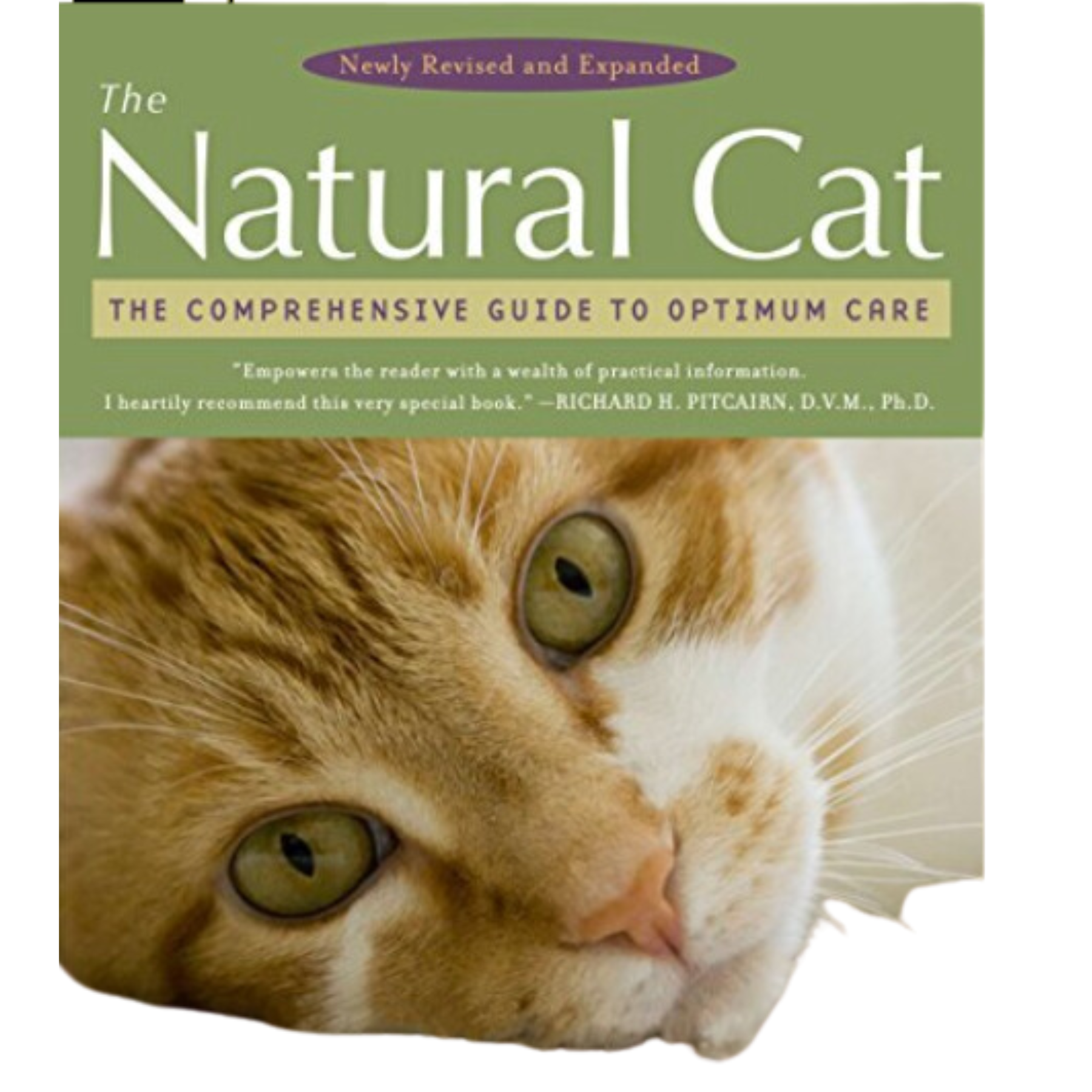 The Natural Cat Book by Anitra Frazier
THE NATURAL CAT - The Comprehensive Guide To Optimum Care
Anitra Frazier with Norma Eckroate
"Empowers the reader with a wealth of practical information.  I heartily recommend this very special book." -Richard H. Pitcairn, DVM, PhD
Such a wonderful and completely cat-oriented book by one of my favorite cat ladies! Anitra's life time of experience is woven into this super practical book to help our feline family members! 
I think of it as the perfect complement to Dr Pitcairn's Complete Guide to Natural Health for Dogs and Cats. 
It's another book that will round out your reference library.