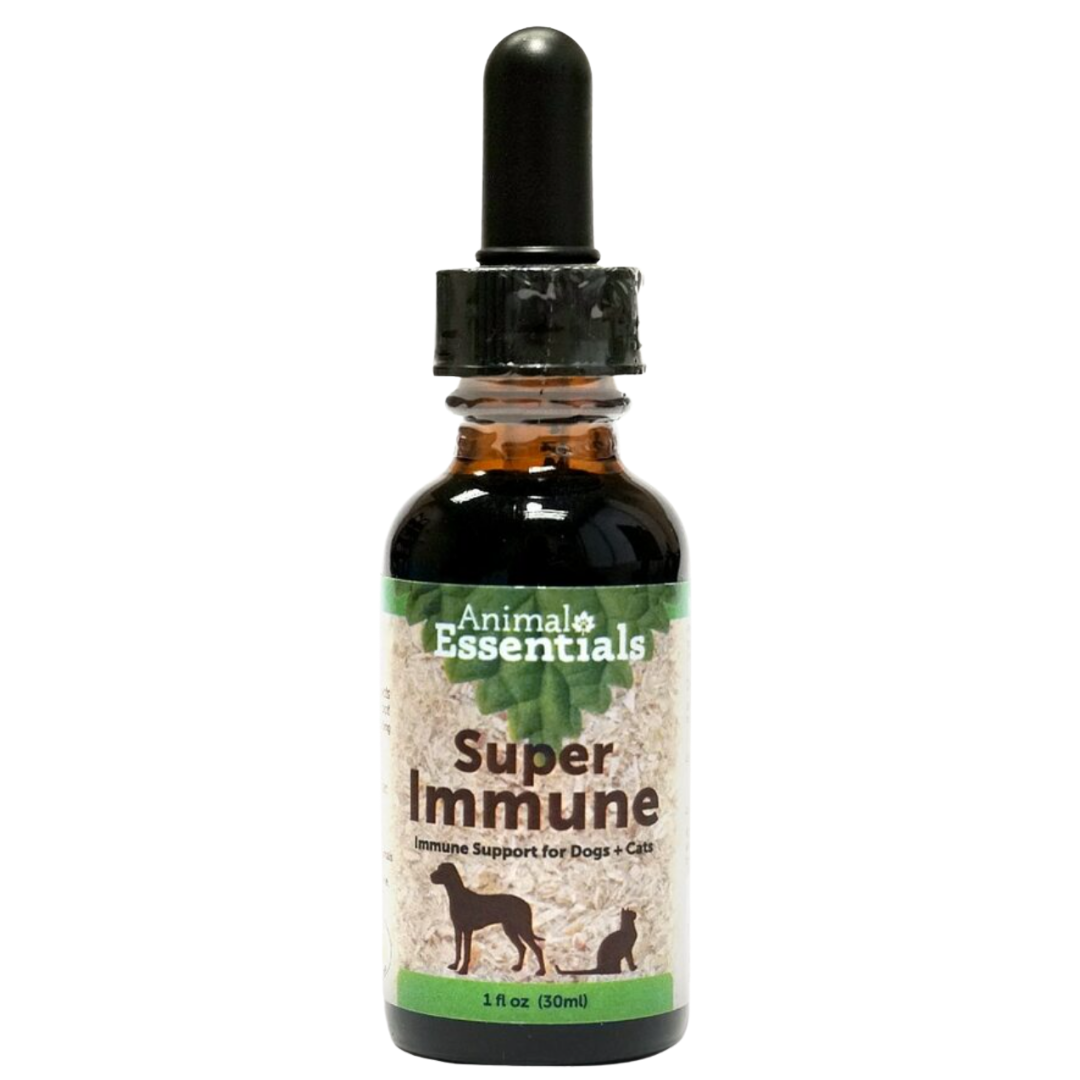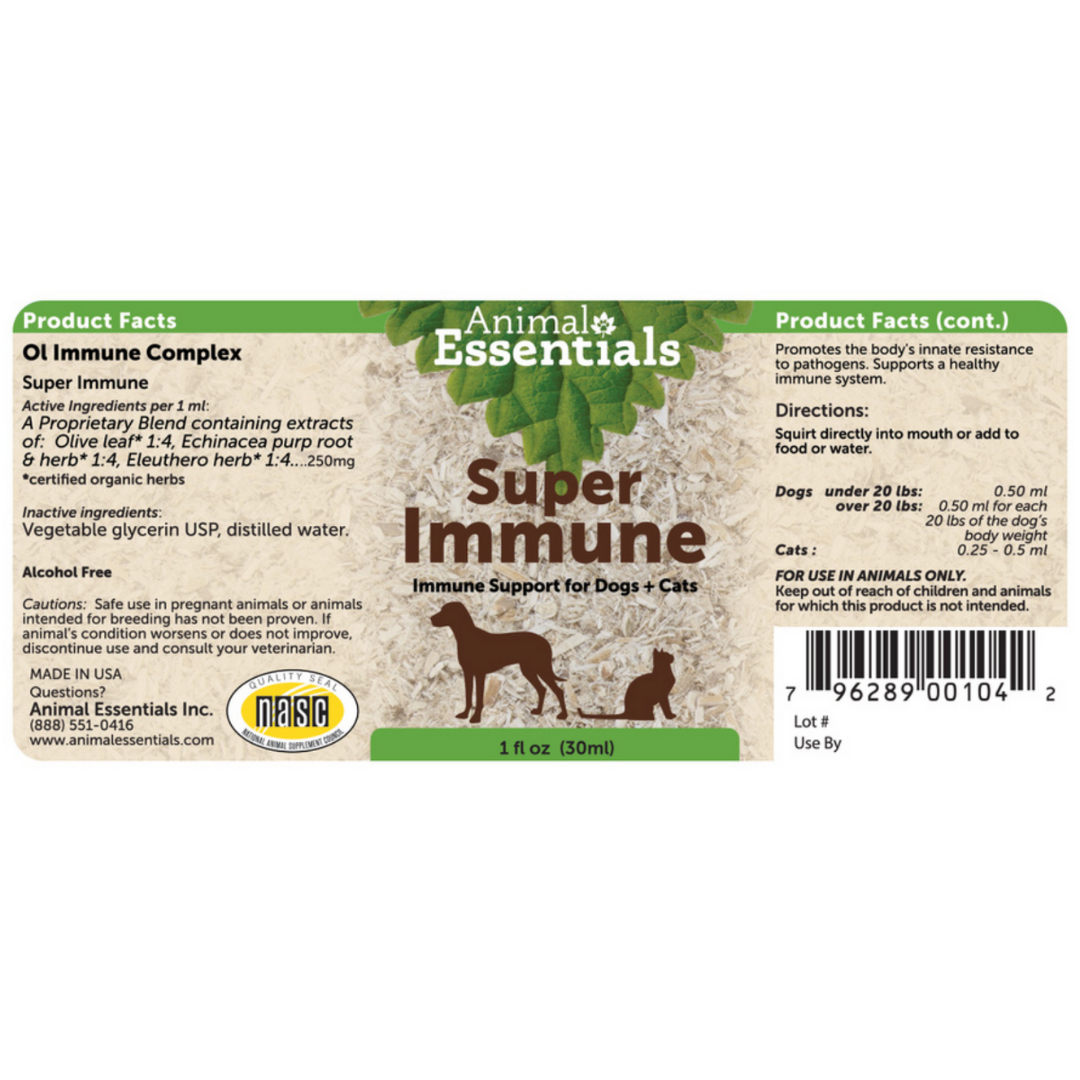 Super Immune Liquid Herbal Formula for Pets by Animal Essentials
Support your pet's immunity with Animal Essential's Supper Immune 
This blend of herbs provides support to your animal's natural immune system. Your animal's body is designed to heal itself - just like yours! No "boosting" required!
Promotes the body's innate resistance to pathogens & supports a healthy immune system. 
Only use this product on your animals. This is not suitable for children.

Ingredients:
olive leaf, echinacea purp root & herb, Eleuthero herb, vegetable glycerin USP, and distilled water