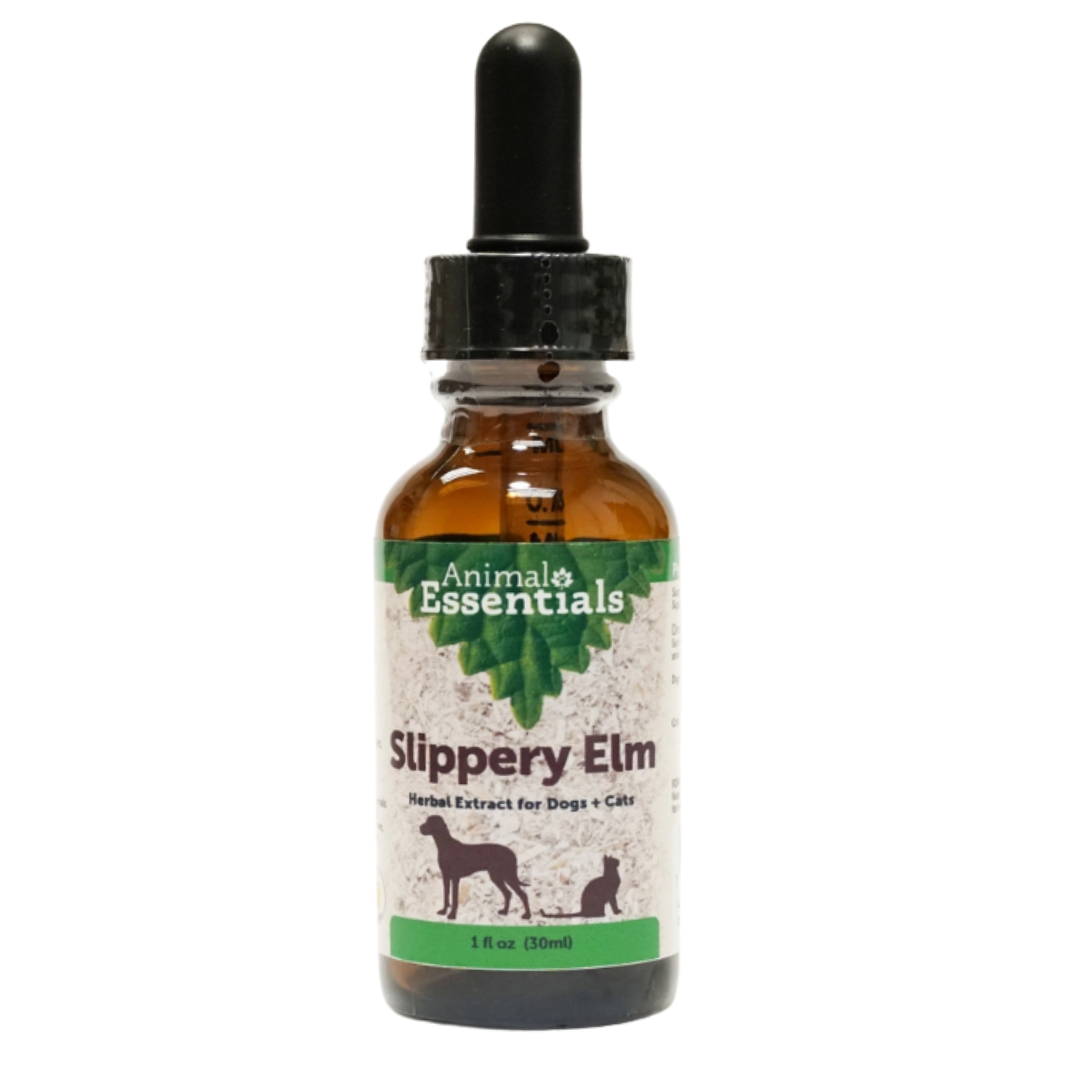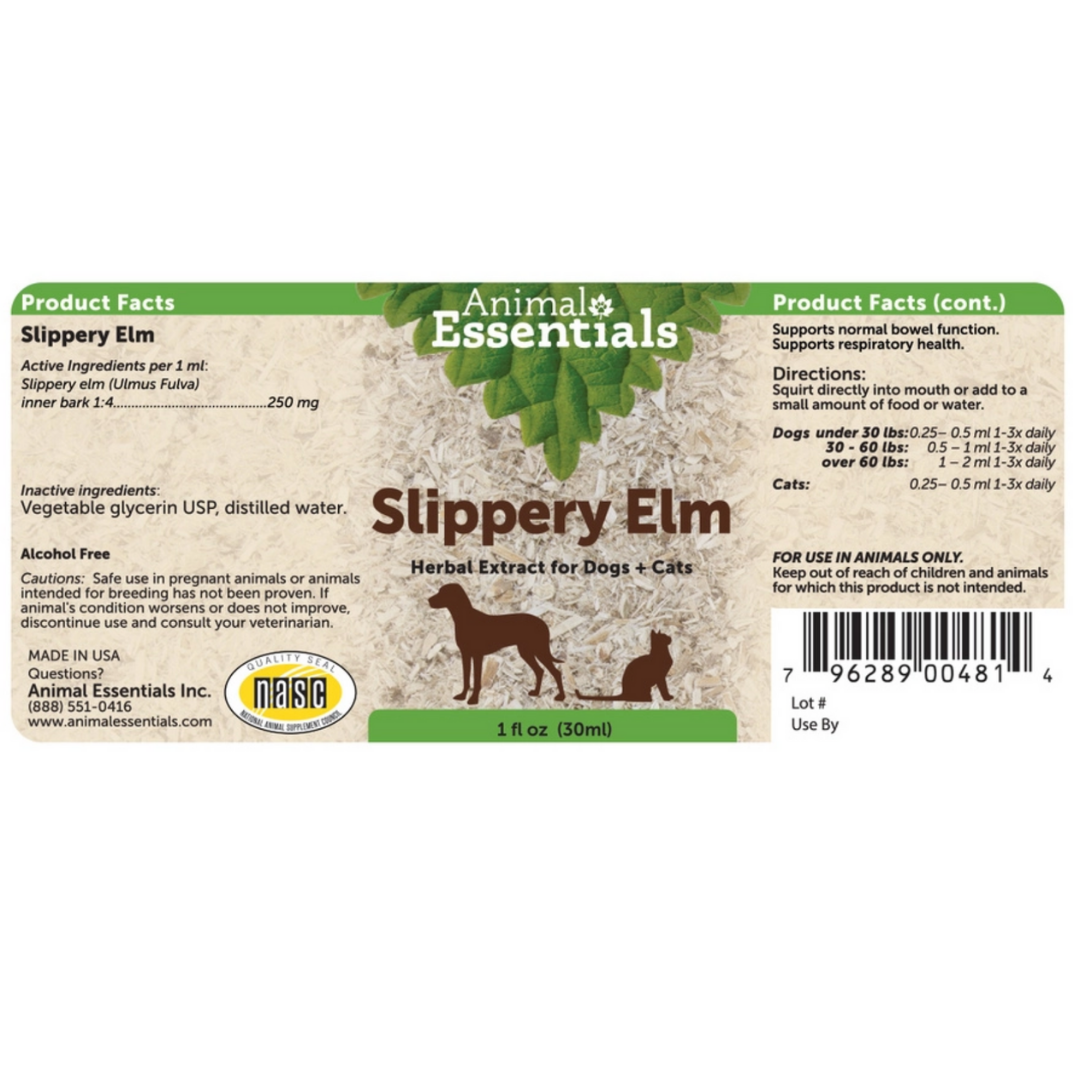 Slippery Elm for Healthy Digestion for Pets by Animal Essentials
Promotes healthy digestion and normal bowel function in your pet.
Slippery elm contains a synergistic mix of plant mucilage, tannins and polysaccharides that help promote healthy digestive functions and support normal waste elimination. Useful for occasional; bouts of coughing too!

ACTIVE INGREDIENTS per 1 ml:
Slippery Elm (Ulmus Fulva) Inner bark 1:4…………250 mg.
INACTIVE INGREDIENTS*: Vegetable glycerin USP, distilled water.
*Alcohol-Free
| Pet Type | Dosage |
| --- | --- |
| Dogs under 30 lbs | 0.25-0.5ml 1-3x daily |
| Dogs 30-60 lbs | 0.5-1.0 ml 1-3x daily |
| Dogs over 60 lbs | 1-2 ml 1-3x daily |
| Cats | 0.25-0.5ml 1-3x daily |