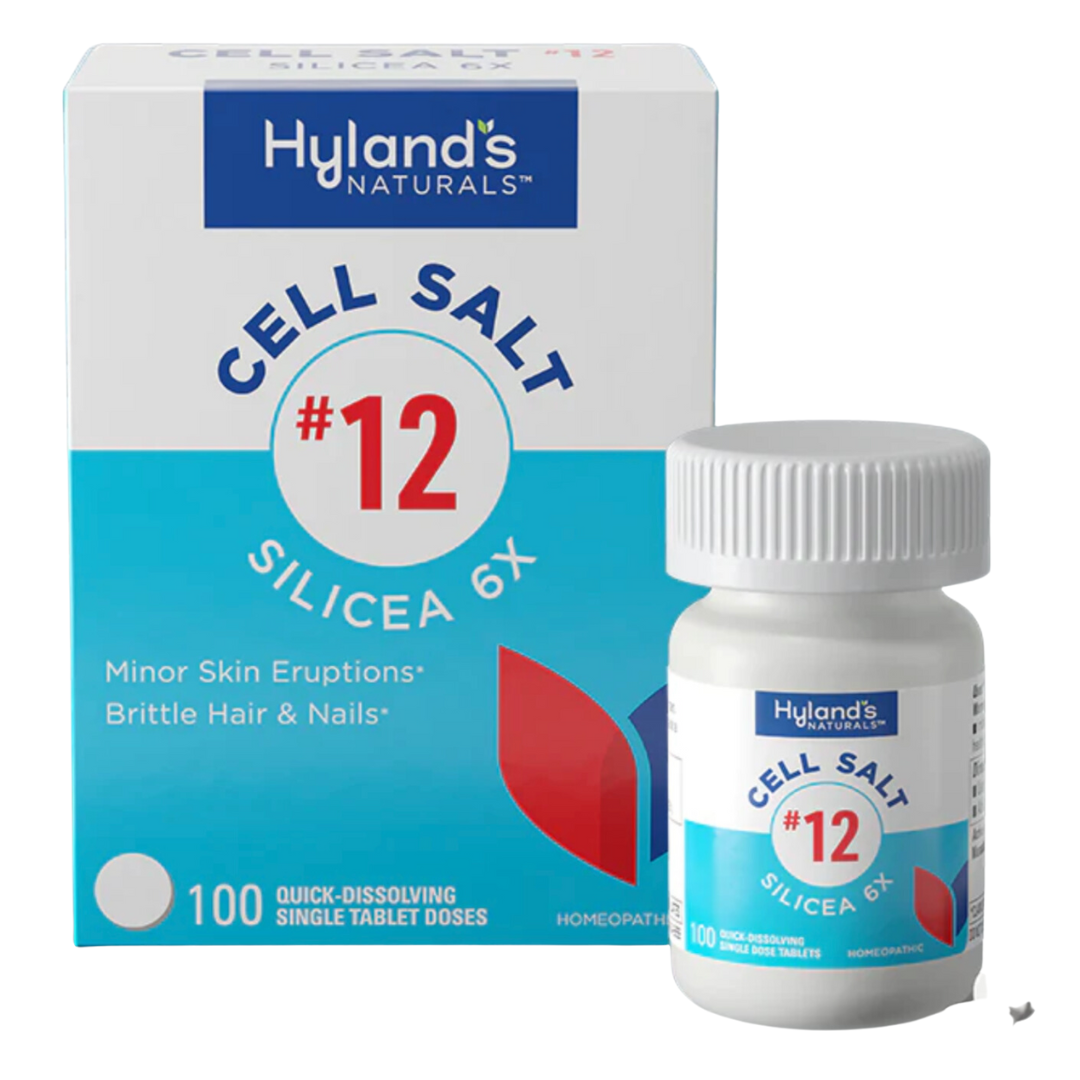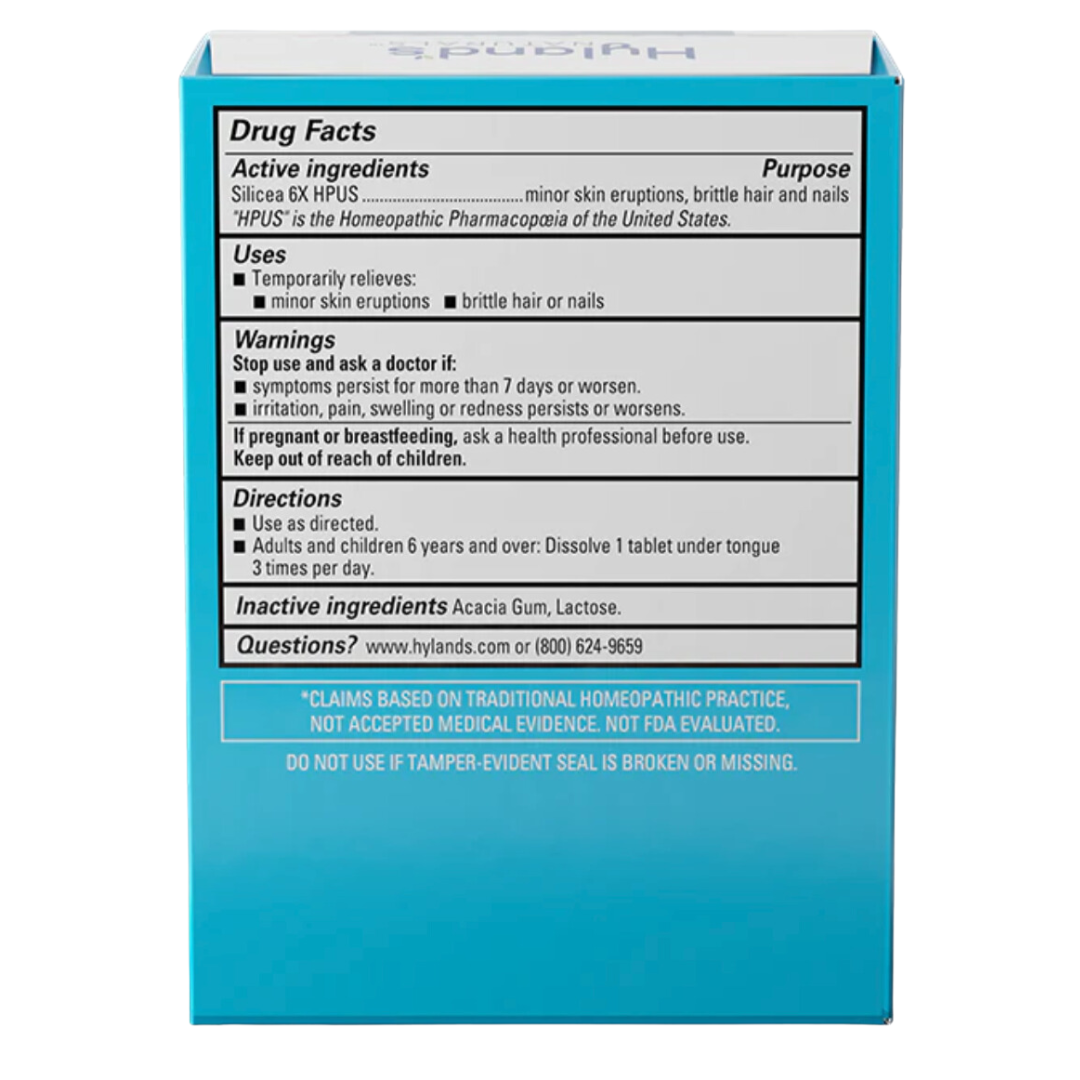 Hyland's Cell Salt #12 - Silicea for Hair, Nails, and Brittle Bones for Pets and People
If your pet has brittle nails and hair, reach for cell salt #12, a natural medicine stimulating the body's innate ability to heal itself. 
Silicea, the main homeopathic ingredient in cell salt #12, is a powerhouse for cleansing. This natural medicine, free of harsh chemicals, can help the body eliminate unhealthful matter and restore healthy hair and nails. It's also helpful in providing temporary relief from acne or other blemishes and other skin eruptions in both animals and their pet parents.
We love Silicea cell salt for any ailment affecting the bones, teeth, glands, hair, nails, skin and mucus membranes. It hastens the formation of pus to form an abscess, followed with perfect opening and discharge of the pus. This always makes me do the happy dance because it's telling me the body is doing its job of discharging unwanted substances perfectly!
If your animal has brittle, dry, thin nails or hair that break easily, use this cell salt. This also tells you that if these tissues are brittle and dry on the outside, it's likely the bones on the inside are also brittle and dry.
When your dog or cat experiences mineral imbalances, cell salts replenish the body's access to supplies and repel common illness.
Silicon dioxide, also known as quartz, works not only to help plants and tress stand up tall to benefit from the sunlight, it's also a critical mineral for healthy skin, nails, and hair. Replenishing your animal's store of silicon dioxide with a natural Silicea cell salt helps your animal's body to eliminate congestion or blockages that can harm the integrity of tissues.
Active ingredients:
Silicea 6X/30X


Inactive ingredients:
Acacia Gum, Lactose N.F.


Dosing:
Give 1-3 tablets per day, depending on the size of the animal, for at least 1 month, then decrease in half as a maintenance dose. Tablets can be handled directly, placed in the mouth (they dissolve very quickly), water, milk or food.