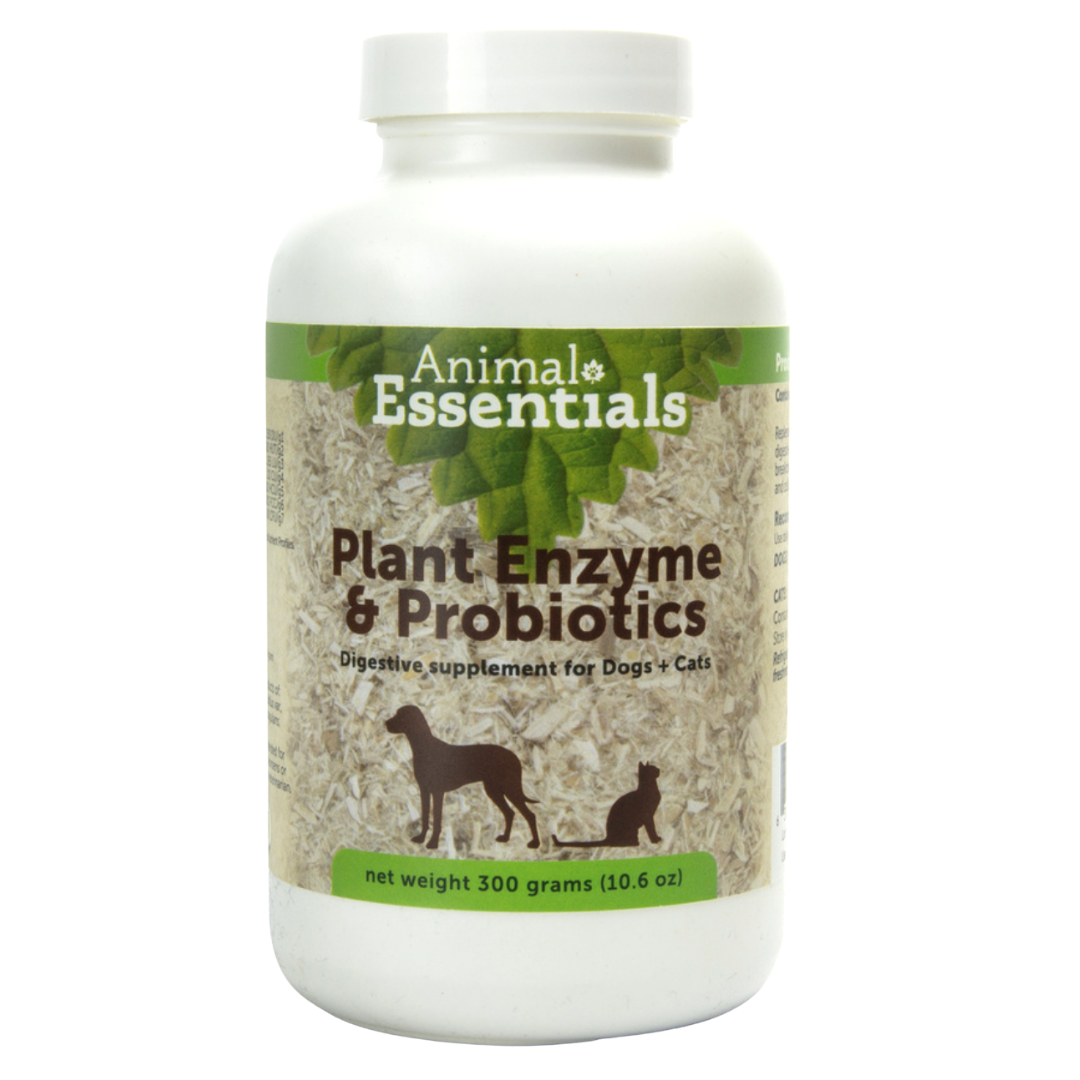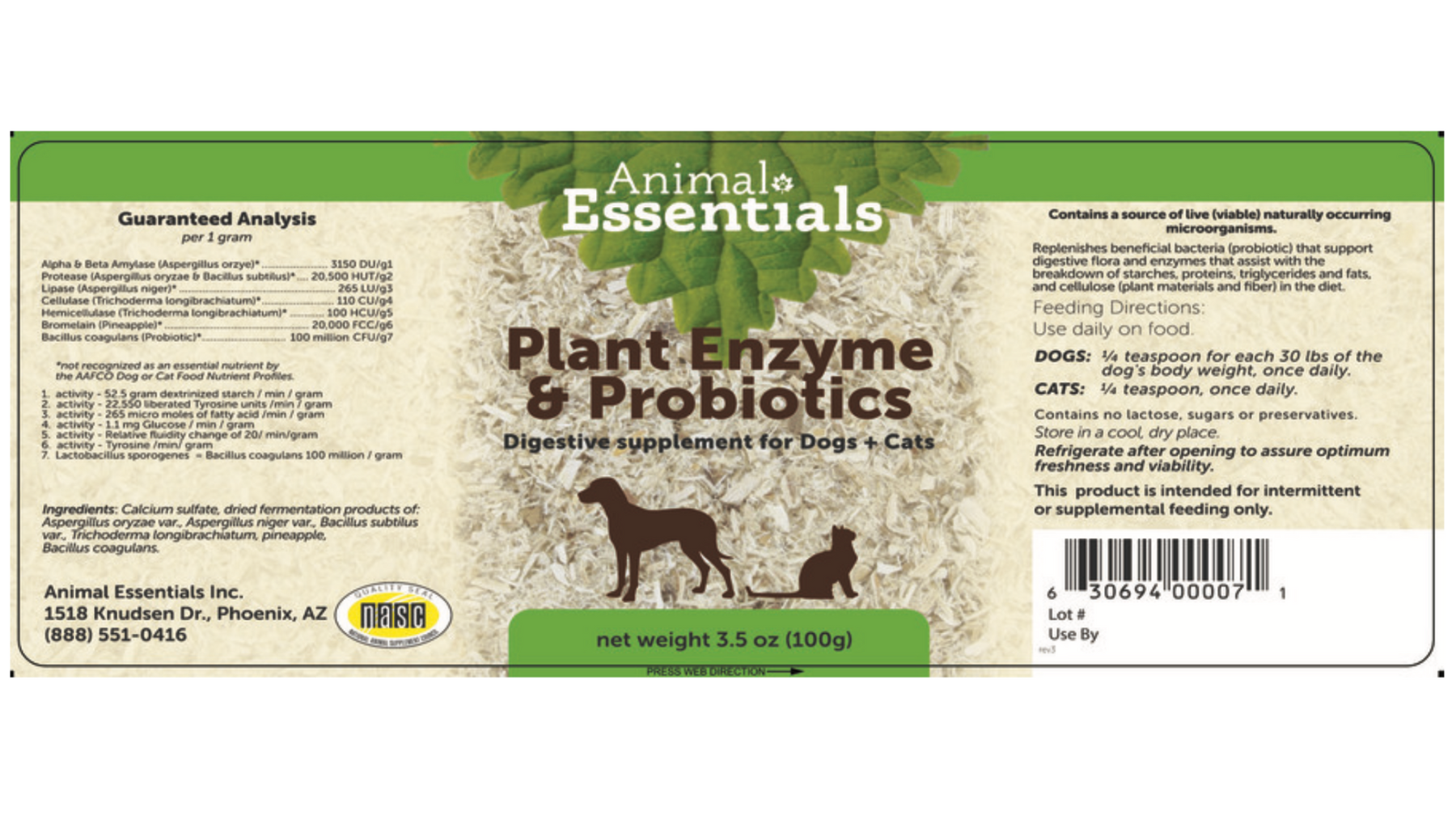 Plant Enzyme & Probiotics: Digestive Supplement for Animals by Animal Essentials
Plant Enzyme & Probiotics:
300 grams
Plant Enzyme & Probiiotics
This has been great helping to get a young dog adjusted to new healthier food.
helping the gut
My dog had to be on heavy antibiotics for a little over 2 weeks for a bad infection from a dog bite. Two weeks into giving him the Plant Enzyme & Probiotics he has no more constipation or runny stools or smelly farts. I changed his diet as well, and seems like his gut microbiome is balancing. He is eating well & healthy
This product contains a blend of plant and microbial enzymes, none of which come from animal sources. Animal-derived enzymes work in only one area of the digestive system, while plant and microbial enzymes work throughout the whole system, from mouth to stomach to intestines.
PLANT ENZYME & PROBIOTICS SUPPORTS:
Digestion and absorption of nutrients.
Promotes the breakdown of fats, carbohydrates, cellulose and proteins so the body can utilize them.
Replenishes natural enzymes in pet food that are typically destroyed by heat processing or oxidation.
Ingredients:
Calcium sulfate, dried fermentation products of: Aspergillus oryzae var., Aspergillus niger var., Bacillus subtilus var., Trichoderma longibrachiatum, pineapple, Bacillus coagulans.
This product contains no lactose, sugar or preservatives.
Dosing: Dogs - 1/4 tsp per 30 lbs body weight, once daily;   Cats - 1/4 tsp, once daily