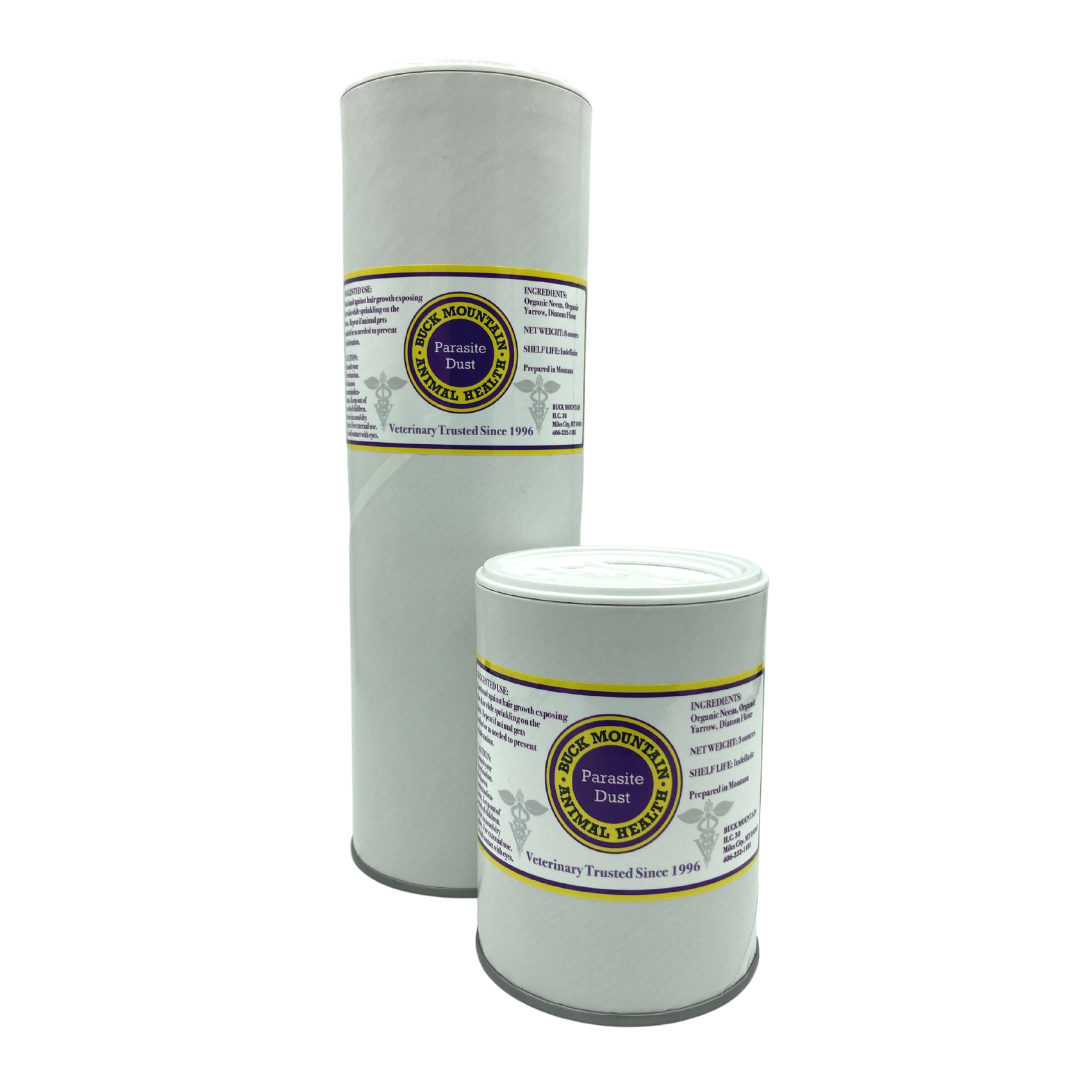 Parasite Dust by Buck Mountain Botanicals, Inc.
Parasite dust
Buck Mountain's Parasite Dust is an absolutely wonderful all natural product to take care of fleas/ ticks etc…
Love Buck Mountains Parasite Dust
Buck Mountain Parasite Dust is a powerful partner in controlling fleas naturally!
If your pet has fleas, you can expect that the pet's surroundings are also infested with fleas, flea eggs, larvae and pupae.  Therefore, a steady supply of fleas will reinfect your pet about as fast as you eliminate them.  Fleas and their eggs, larvae and pupae are in the carpet, upholstered furniture, pet bedding, cracks and crevices of baseboards, the lawn, everywhere.
Please read our blog here to understand the life cycle and control of fleas and ticks naturally. 

Active Ingredients:
Organic Neem, Organic Yarrow, Diatom Flour