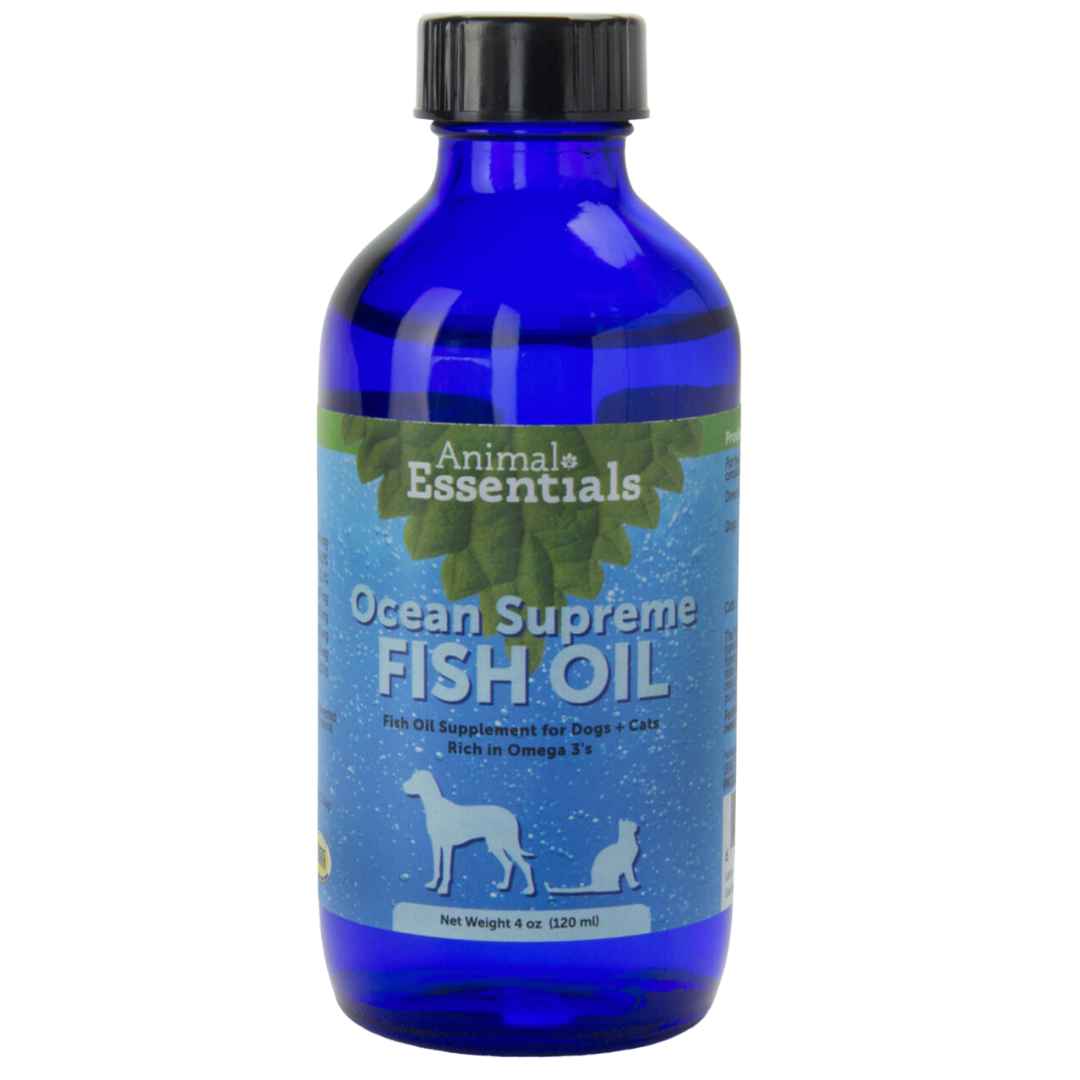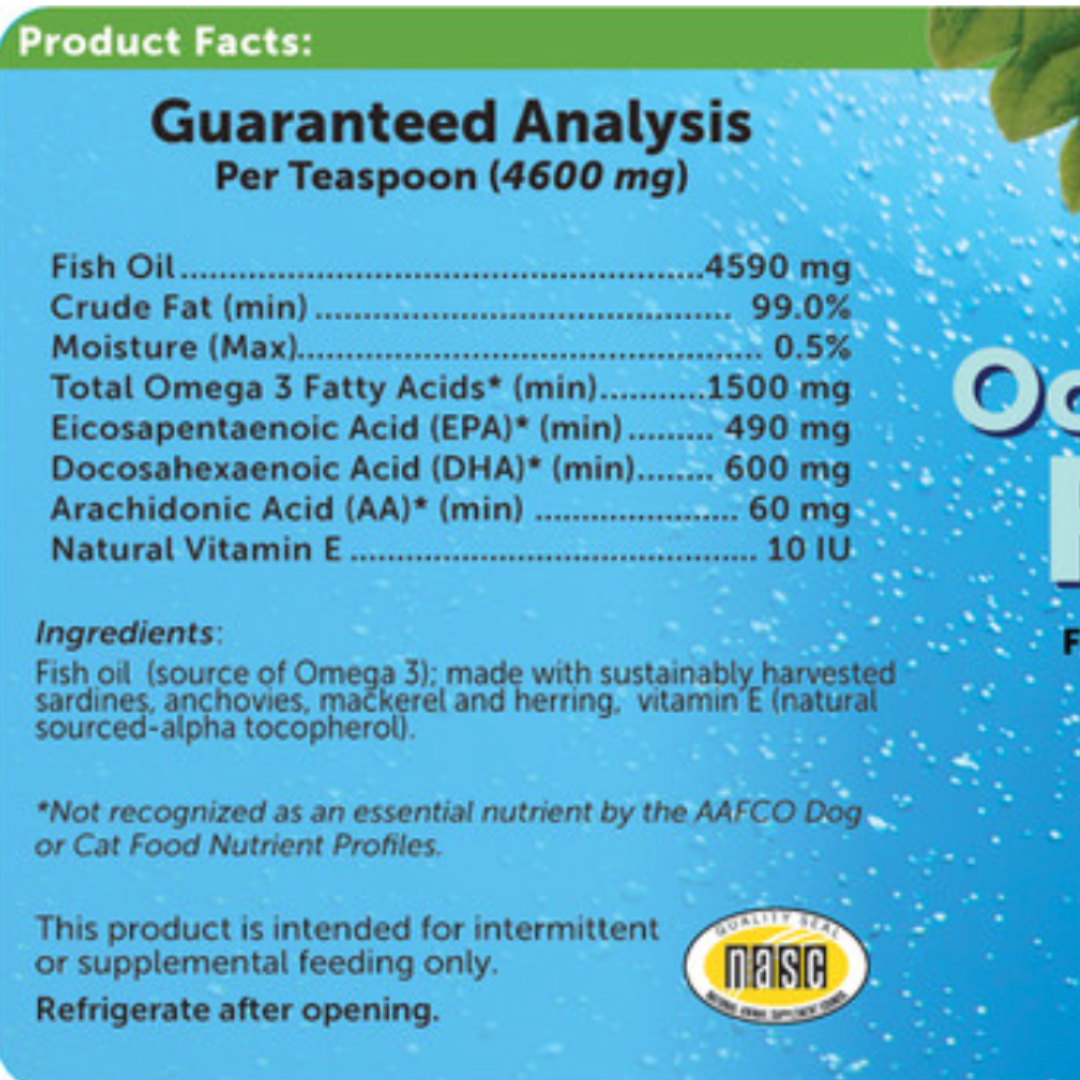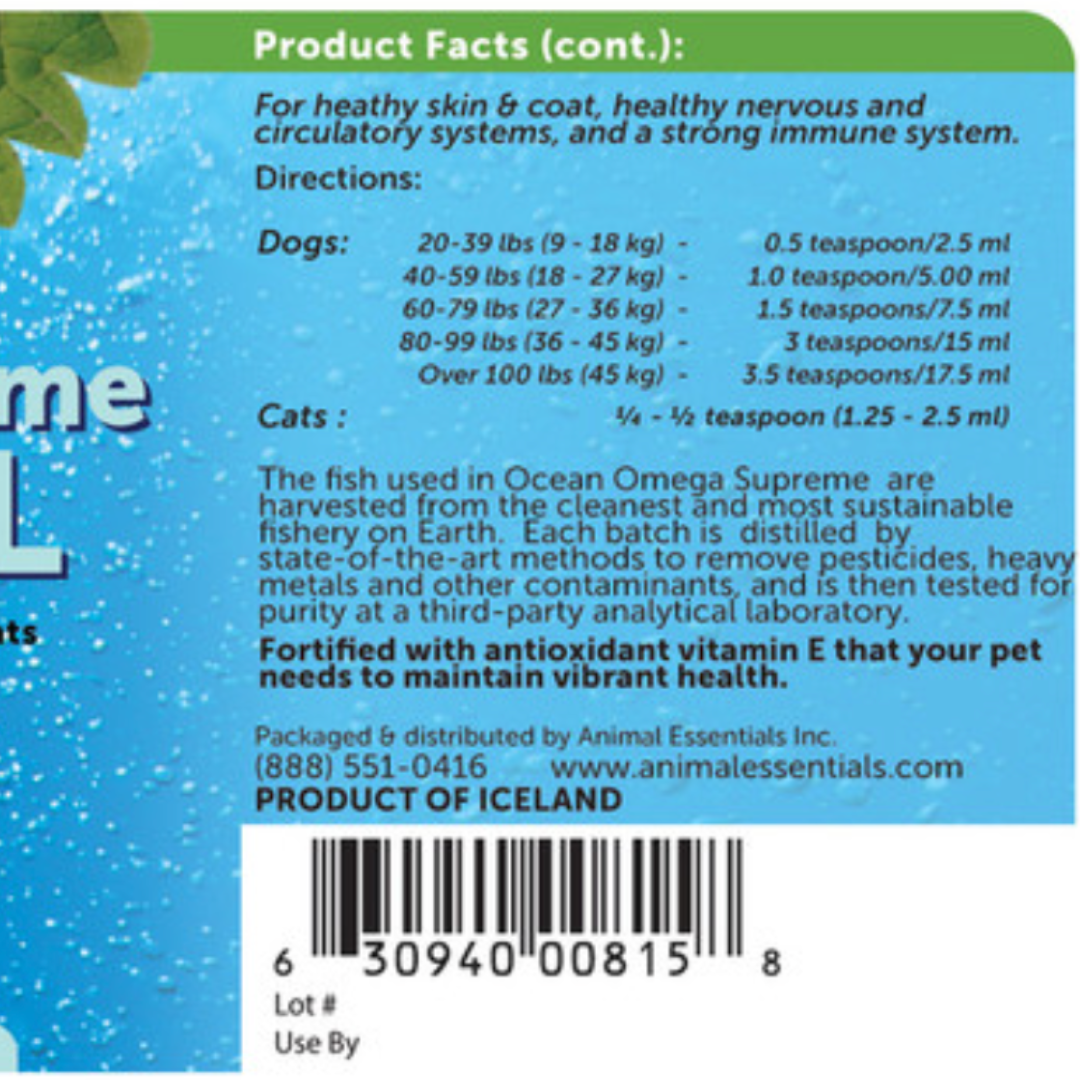 Ocean Omega Supreme Fish Oil for Dogs & Cats
Ocean Omega Supreme uses multiple species of fish (anchovies, sardines, mackerels, and jacks) to further minimize the impact upon any single species. Animal Essentials is committed to offering optimum nutritional quality while supporting sustainable fishery in the oceans. 

I recommend the use of fish oils when animals have specific conditions like poor coats, nervous or circulatory system issues. I do not use it for every animal as our oceans cannot sustain this. Additionally, there are other oils and ways to get fats into the diet that can serve our dogs and cats well. 
Fortified with natural Vitamin E. 

Higher in Omega 3 fatty acids (EPA and DHA) than other fish oils.

Human Food Grade quality, processed according to strict USA and European Pharmacopeia standards.

Each batch is distilled by state-of-the-art methods to remove pesticides, heavy metals and other contaminants.

Impact resistant PET plastic bottle is recyclable and avoids chemical leaching that may occur with other forms of plastic.

Pharmaceutical grade phenolic seal cap keeps the oil fresh and viable.