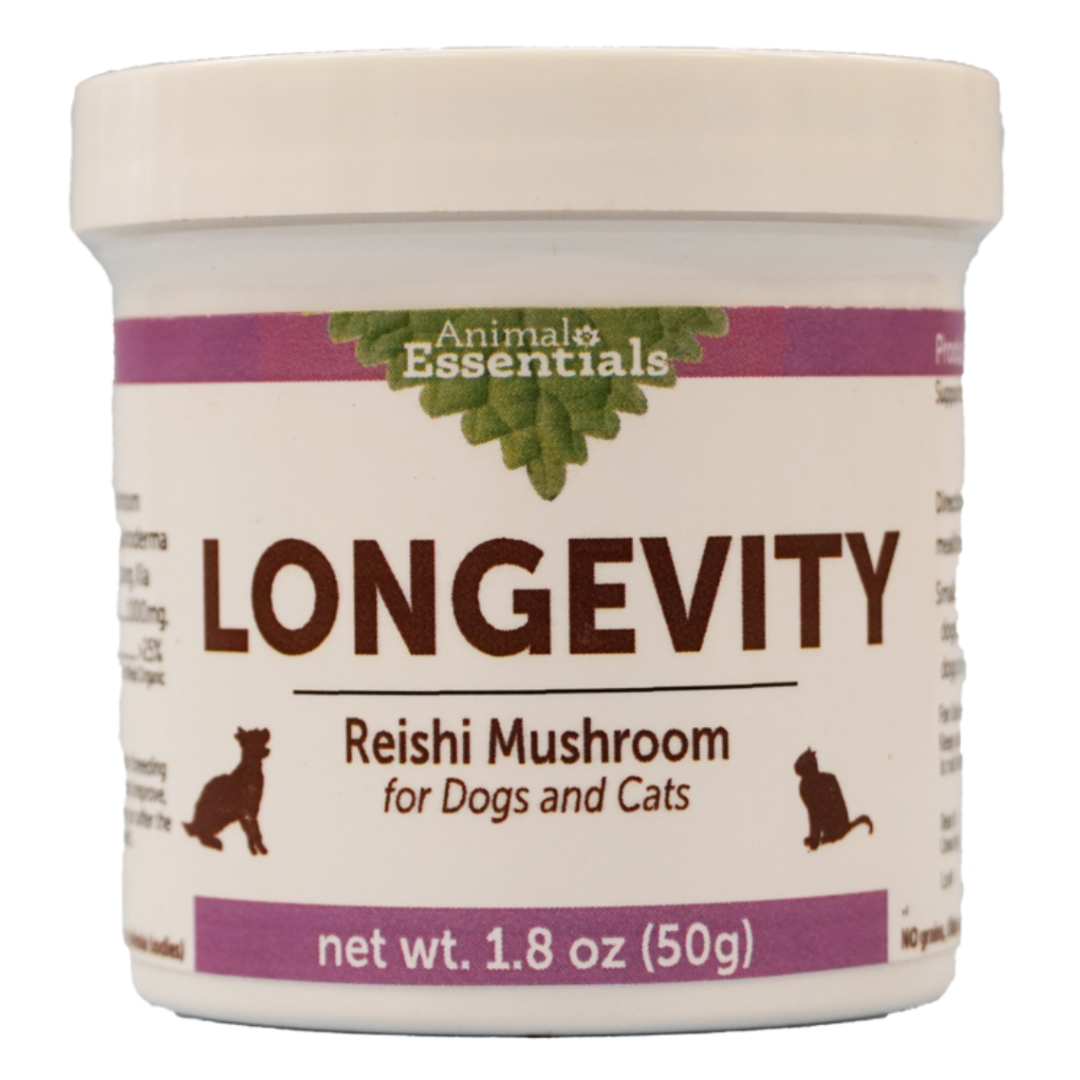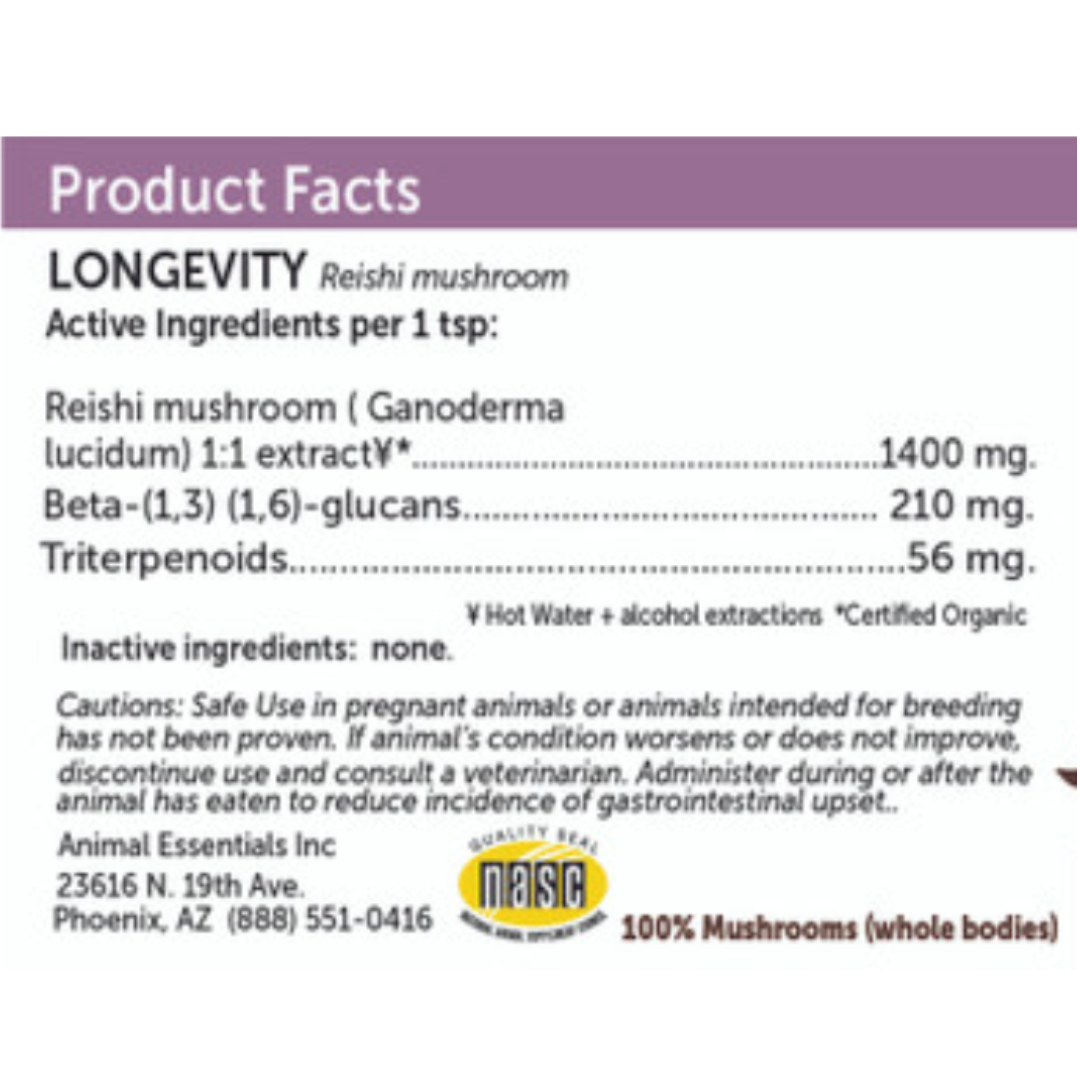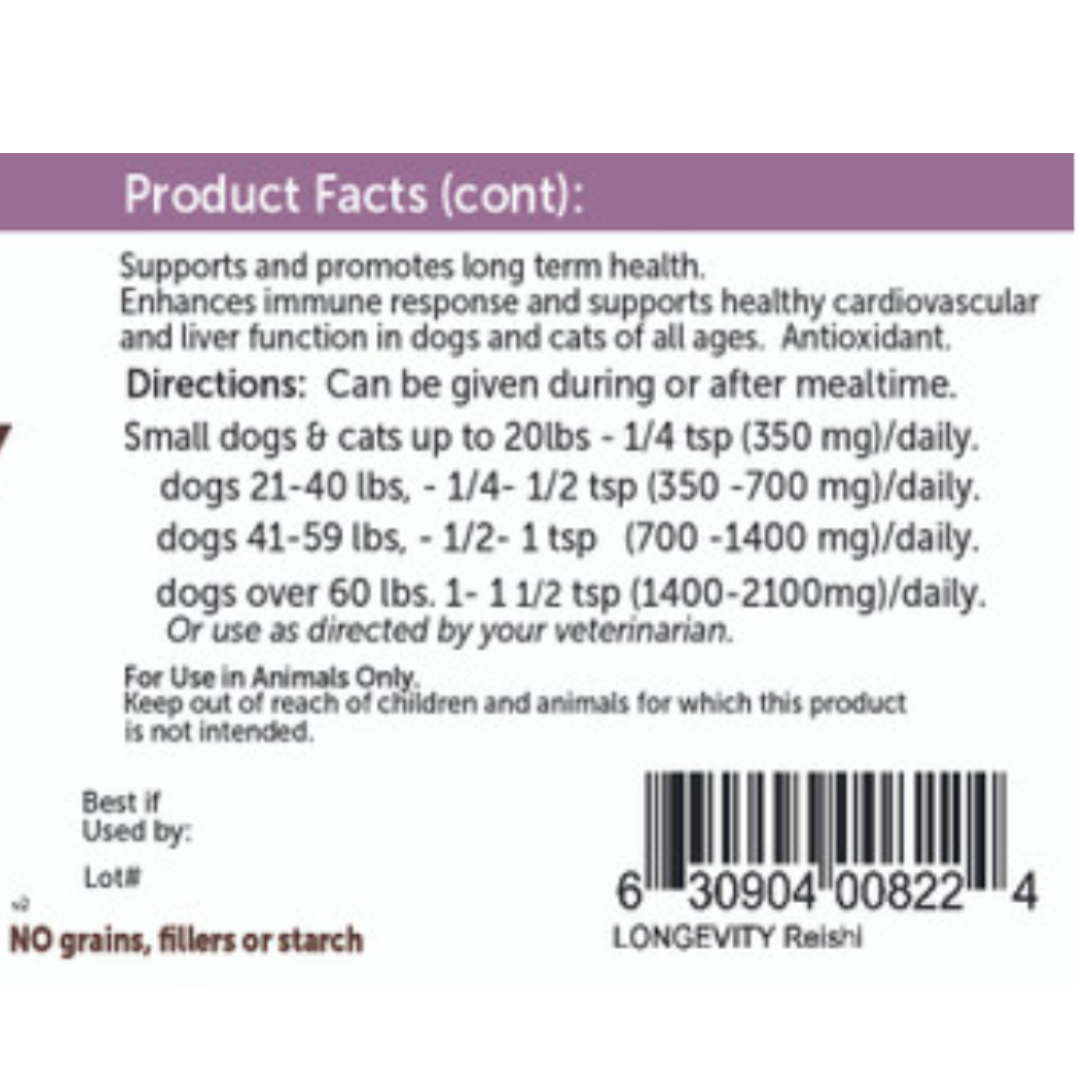 Longevity Reishi Mushroom Powder Extract for Dogs & Cats
Great products
I purchased many things most to just have on hand! Really appreciate the products and the prompt response!
Animal Essentials' new LONGEVITY Reishi mushroom 1:1 extract is made from the finest certified organic mushrooms available.  LONGEVITY Reishi supports and promotes: long term health, enhances immune response, supports healthy cardiovascular function and may help bring about a calm, restful state in dogs and cats of all ages.
It is a powerful antioxidant; protecting cells from harmful free-radicals.  Like most other medicinal mushrooms, Reishi contains impressive amounts of active Beta-(1-3) (1-6) glucans, which are water soluble and are extractable into water.  However, unlike most other mushrooms, Reishi also contains other beneficial compounds that are not water soluble, the most notable being triterpinoids, which require alcohol as part of the extraction process.  The alcohol is later removed, when the extract is dried into powder form.

 Highlights:
Produced by traditional hot water + alcohol extraction method that is scientifically proven to deliver a full spectrum of healthful constituents.

Potency guaranteed. All of the mushroom extract powders are third-party tested for purity and potency.

All contain at least 25% beta-glucans, in a form that your pet can readily digest and absorb.

The mushroom extracts are made from 100% certified organic mushrooms (the fruiting bodies). NOT just the mycelium.

Contains no added starches, grains, flavorings, preservatives or fillers.

Contains no alcohol residues.

Suitable for animals of all ages.

A 50g jar will last a 50 lb. dog up to two months.
Product Facts:
Active Ingredients per 1 tsp):  Certified organic
Reishi mushroom (Ganoderma lucidum) 1:1 extract.....................1400 mg. 
Beta-(1-3) (1-6)-glucans...........210 mg. 
Triterpinoids...... 56 mg.
Directions:  Can be given during or after mealtime.  See product label for administration amounts.