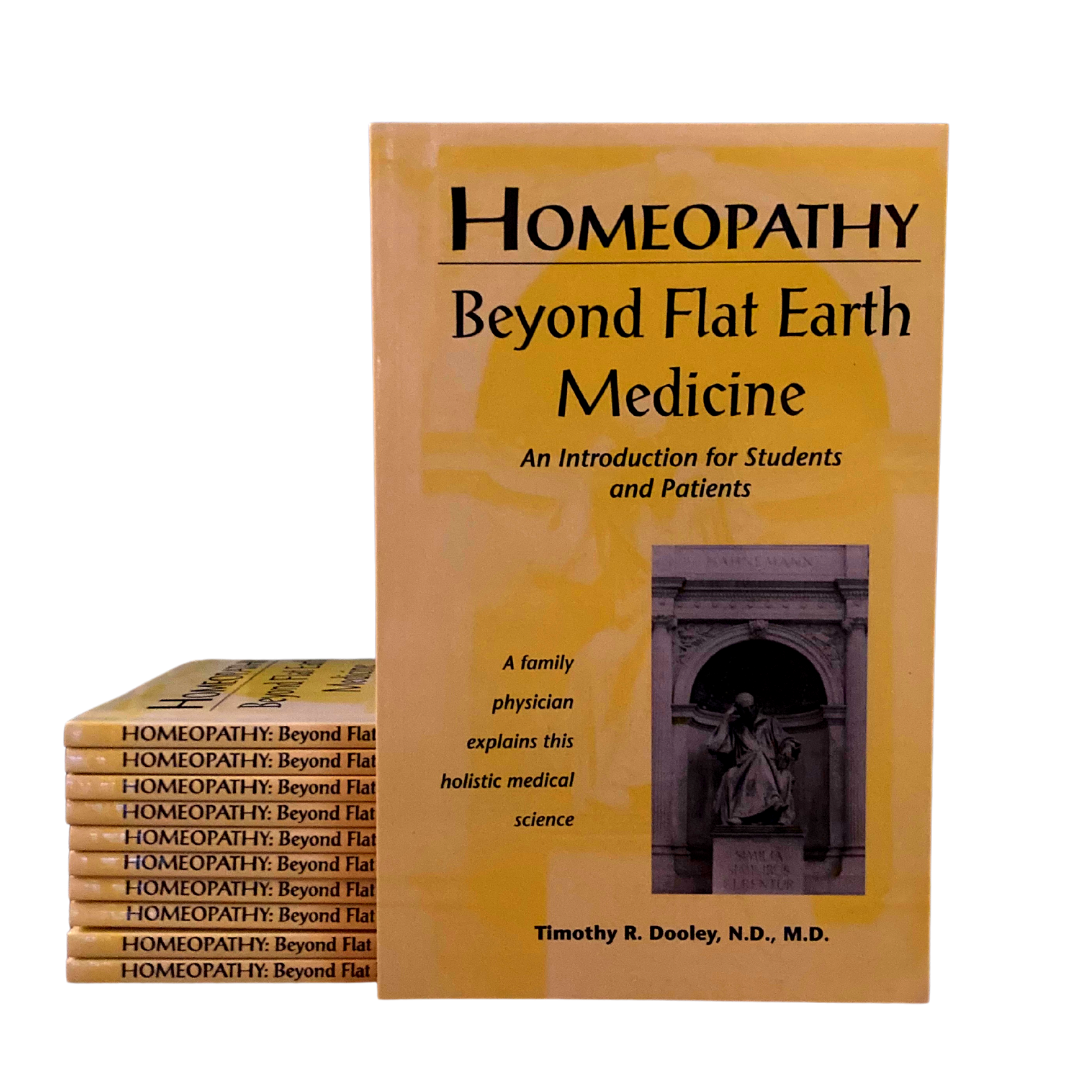 HOMEOPATHY: Beyond Flat Earth Medicine An Introduction, for Students and Patients Book by Tim Dooley, MD, ND
Great read. Very helpful.
I have not had time to read the entire book - not very thick😁 - but I think it will be my go to book in various situations.
The 2nd edition of Dr. Timothy R, Dooley's HOMEOPATHY Beyond Flat Earth Medicine, an Introduction for Students and Patients 
Dr. Dee's favorite intro book for her clients!
This easy-to-read book is the best all-around introduction to homeopathy available. Dr. Dooley intersperses stories from his twenty-five years of training and experience as he explains:

What is homeopathy
How it differs from current allopathic
When to use it
What to expect
How to get results
And what is needed for success in treatment