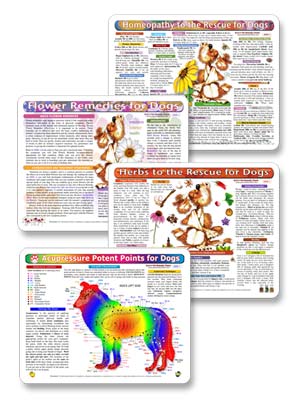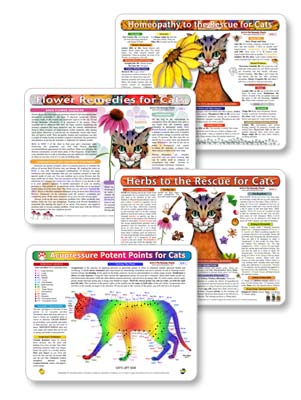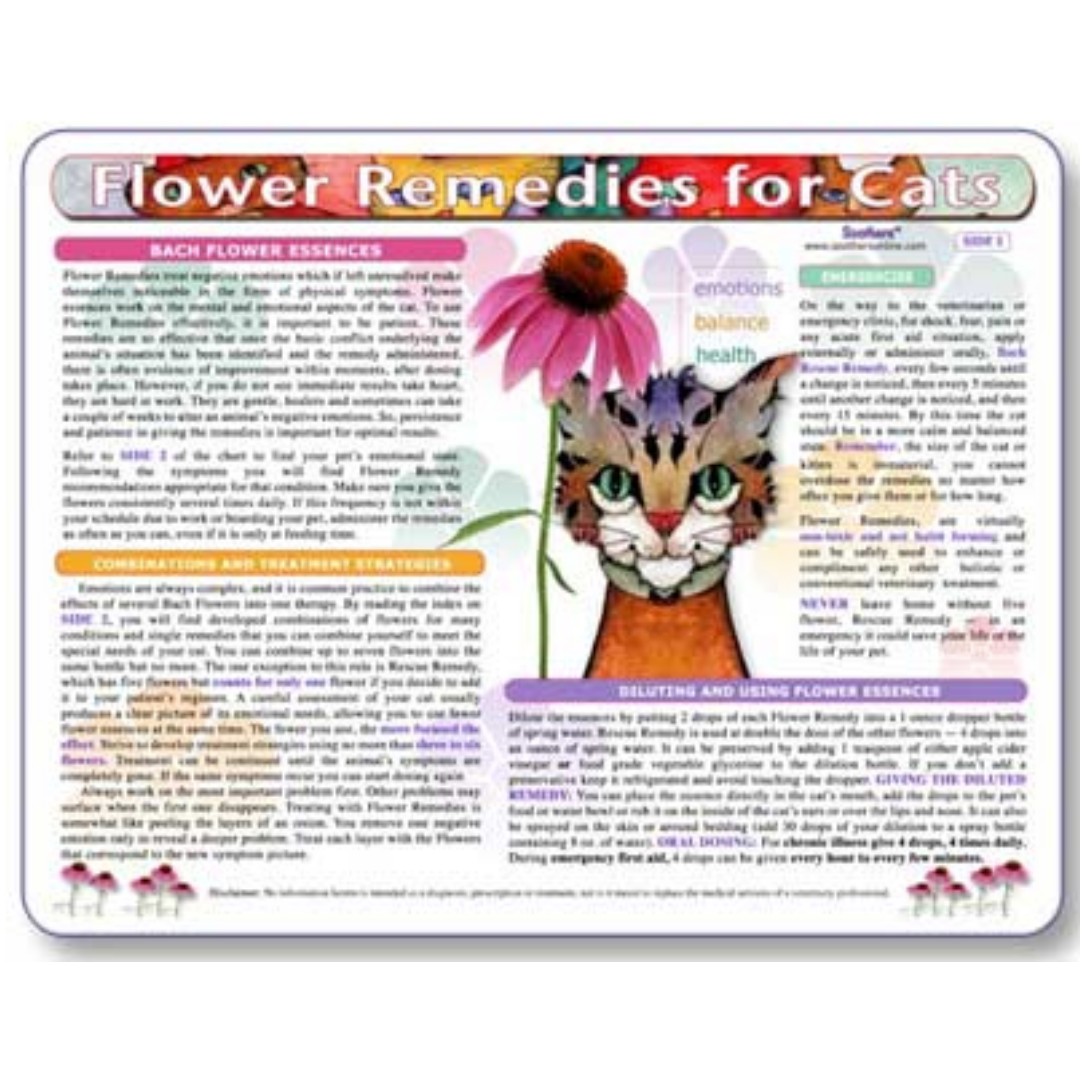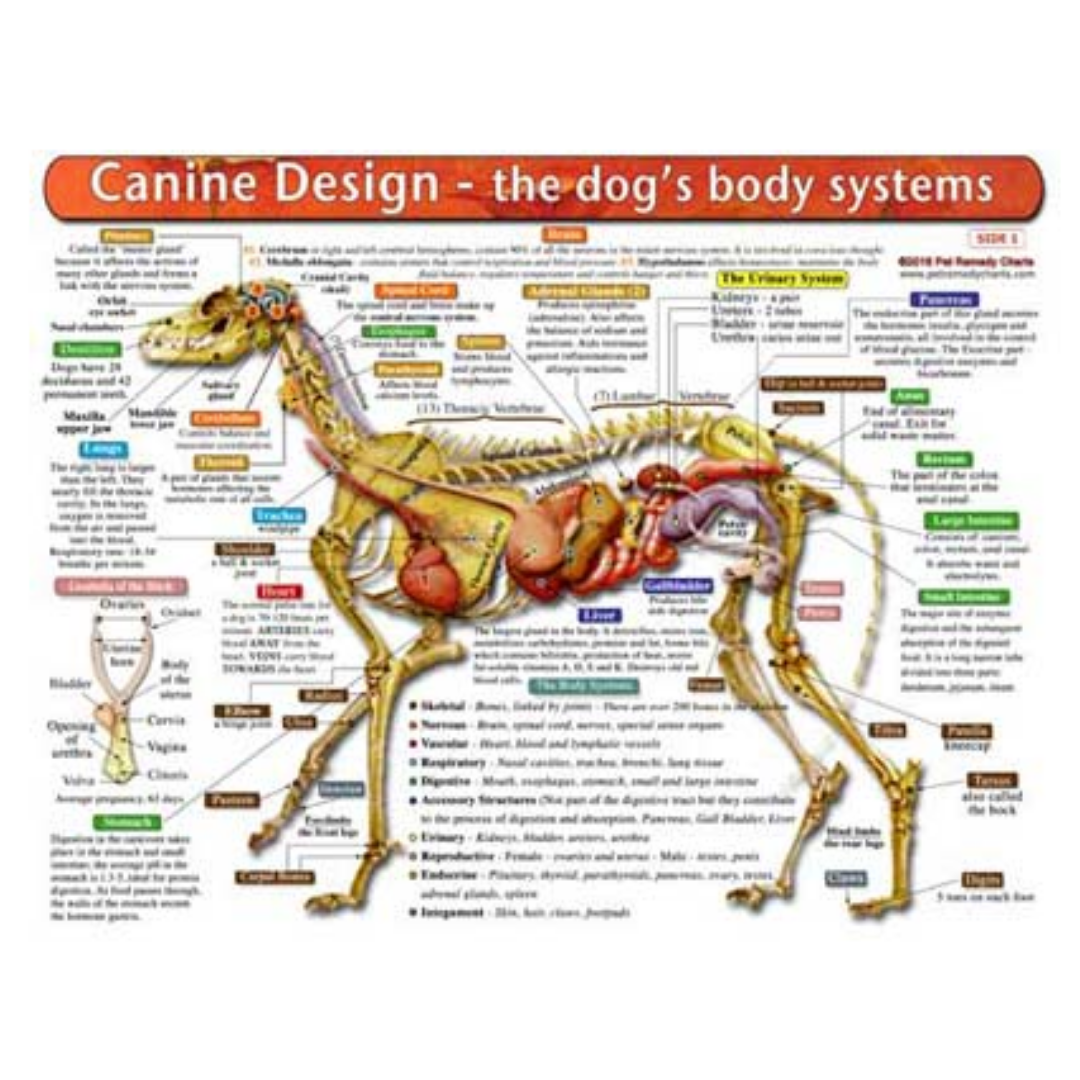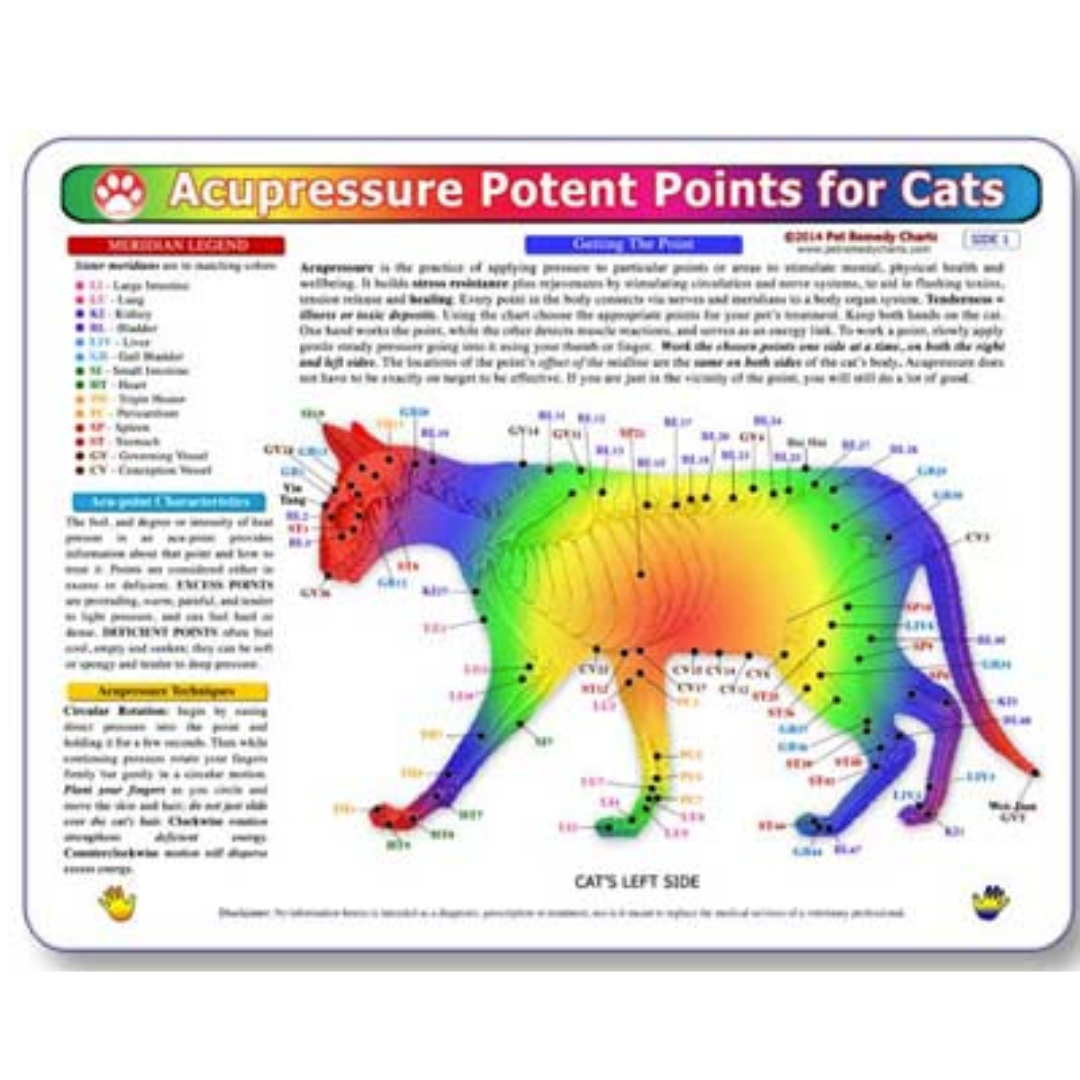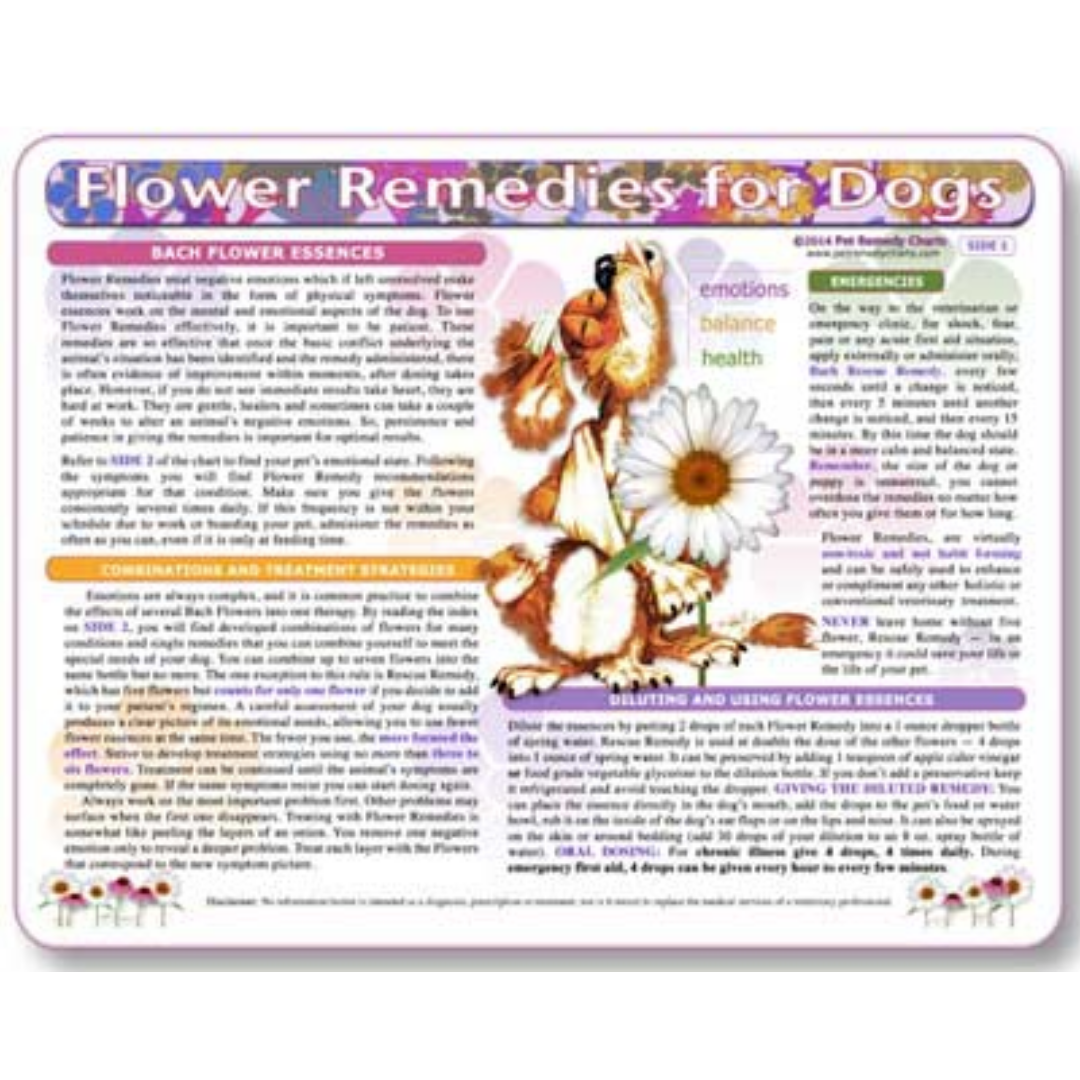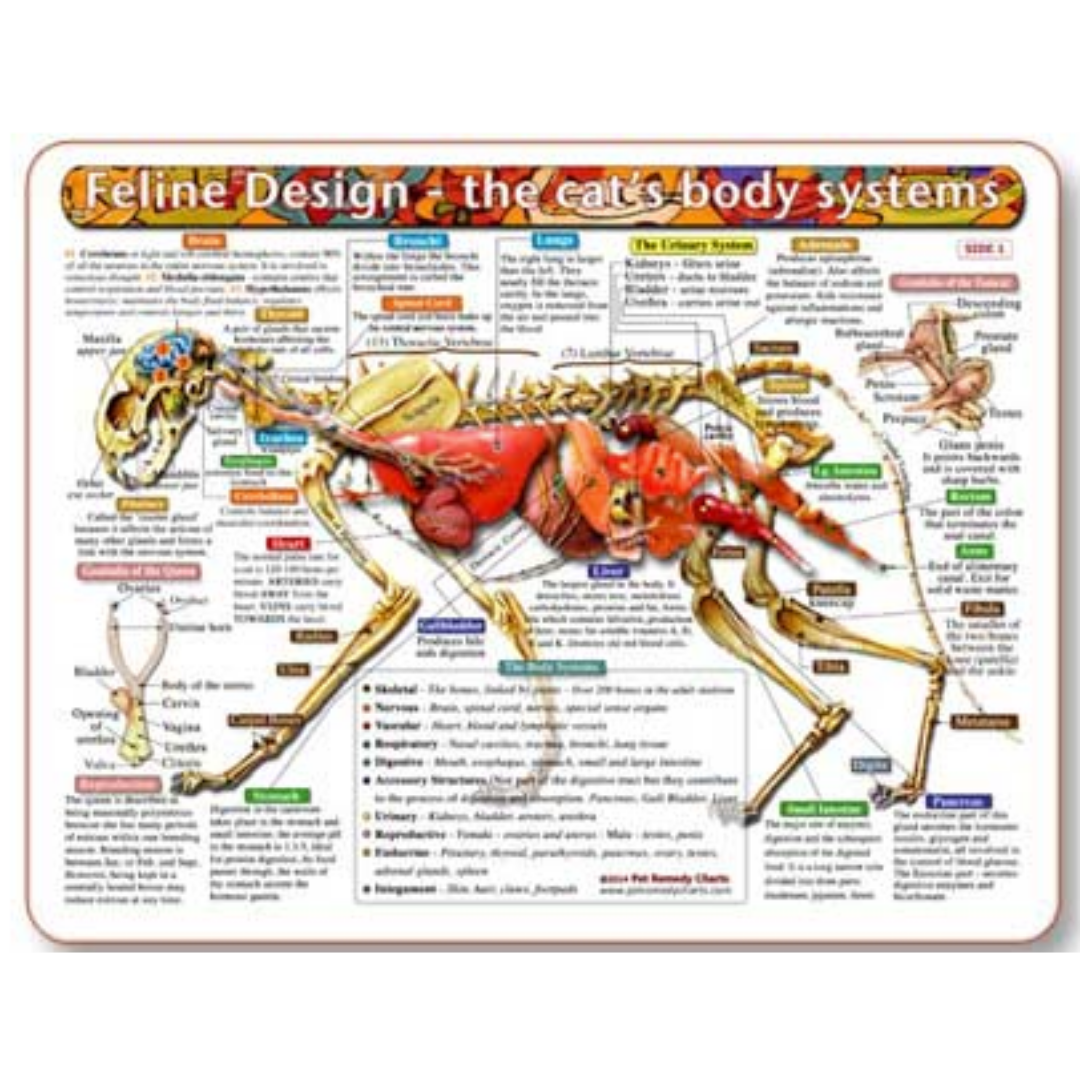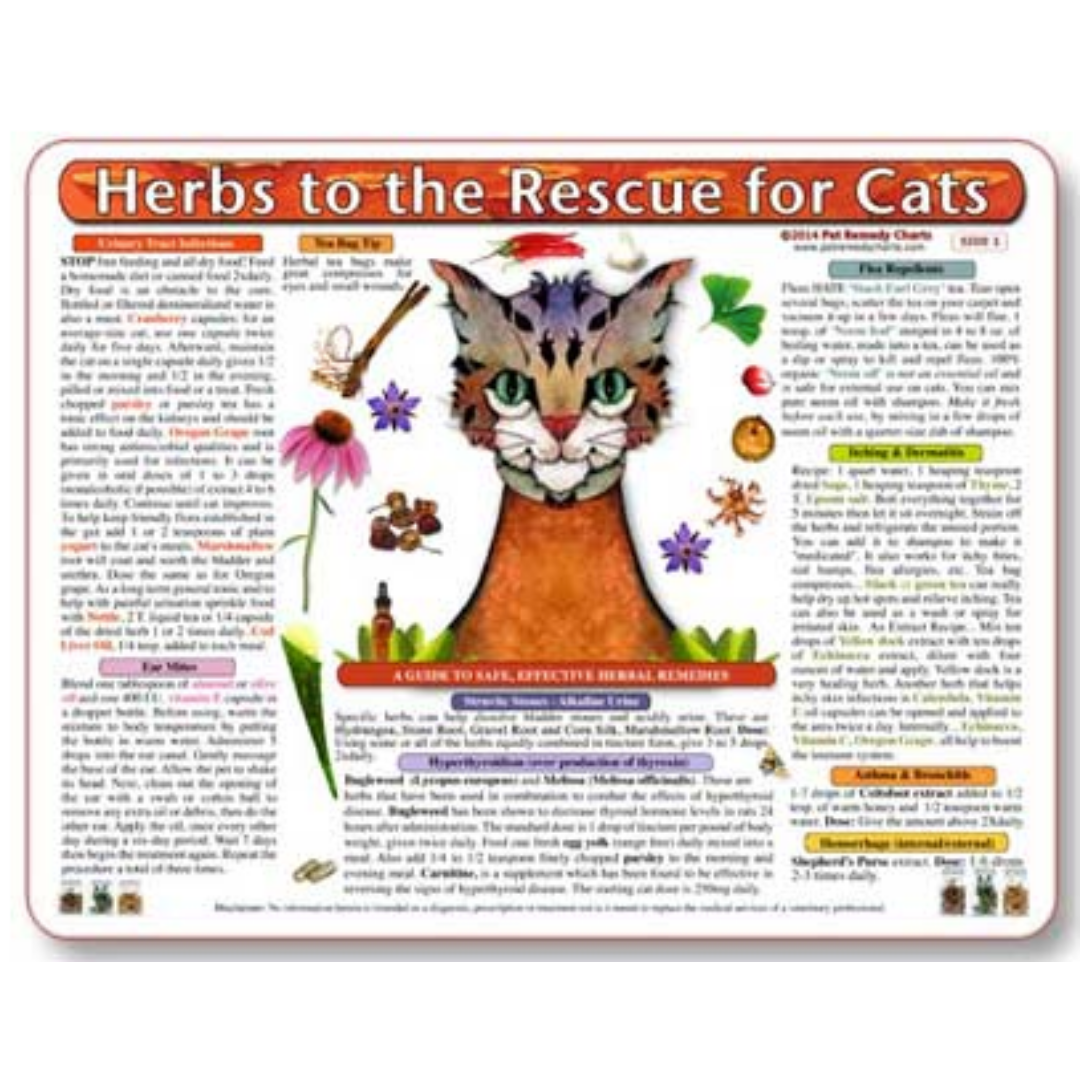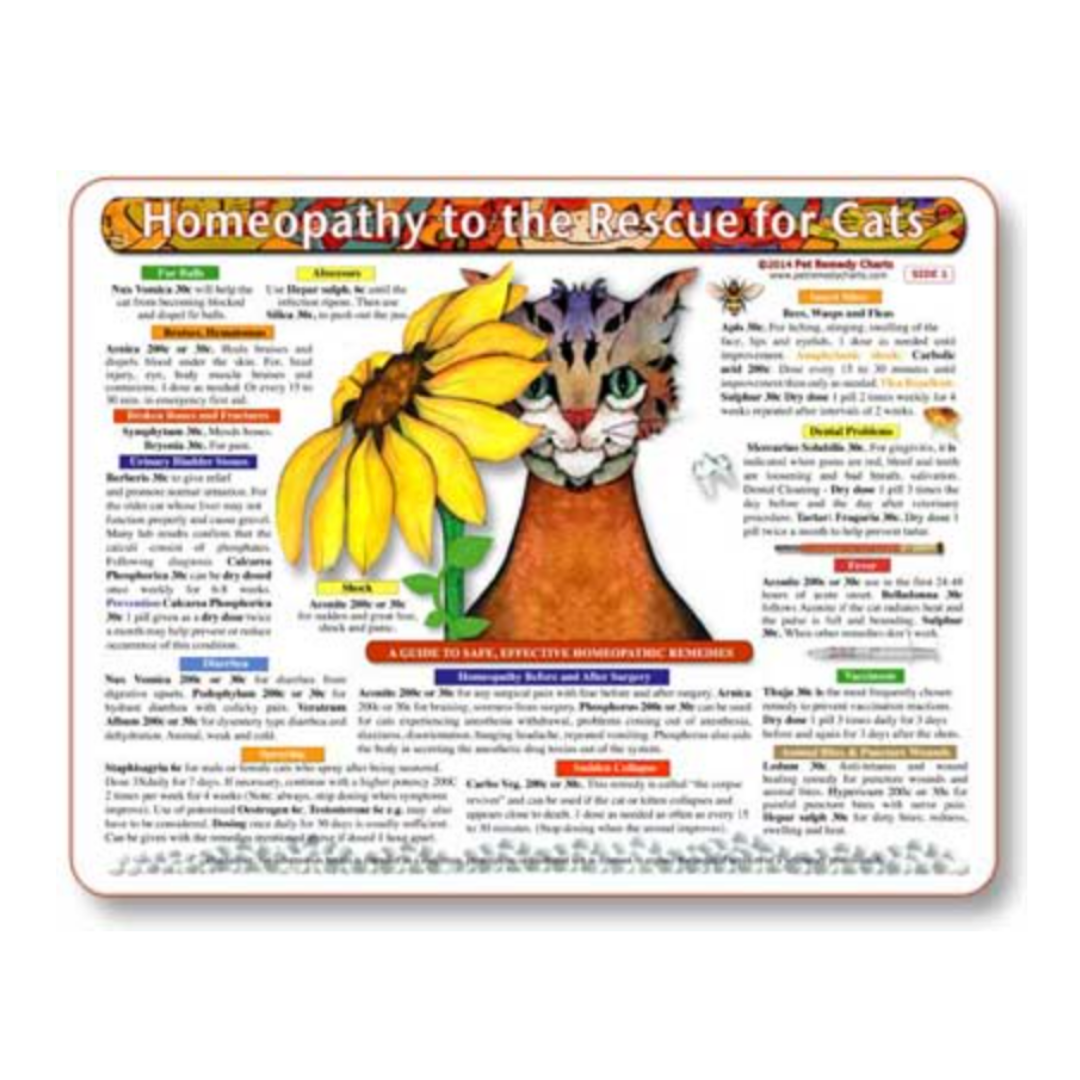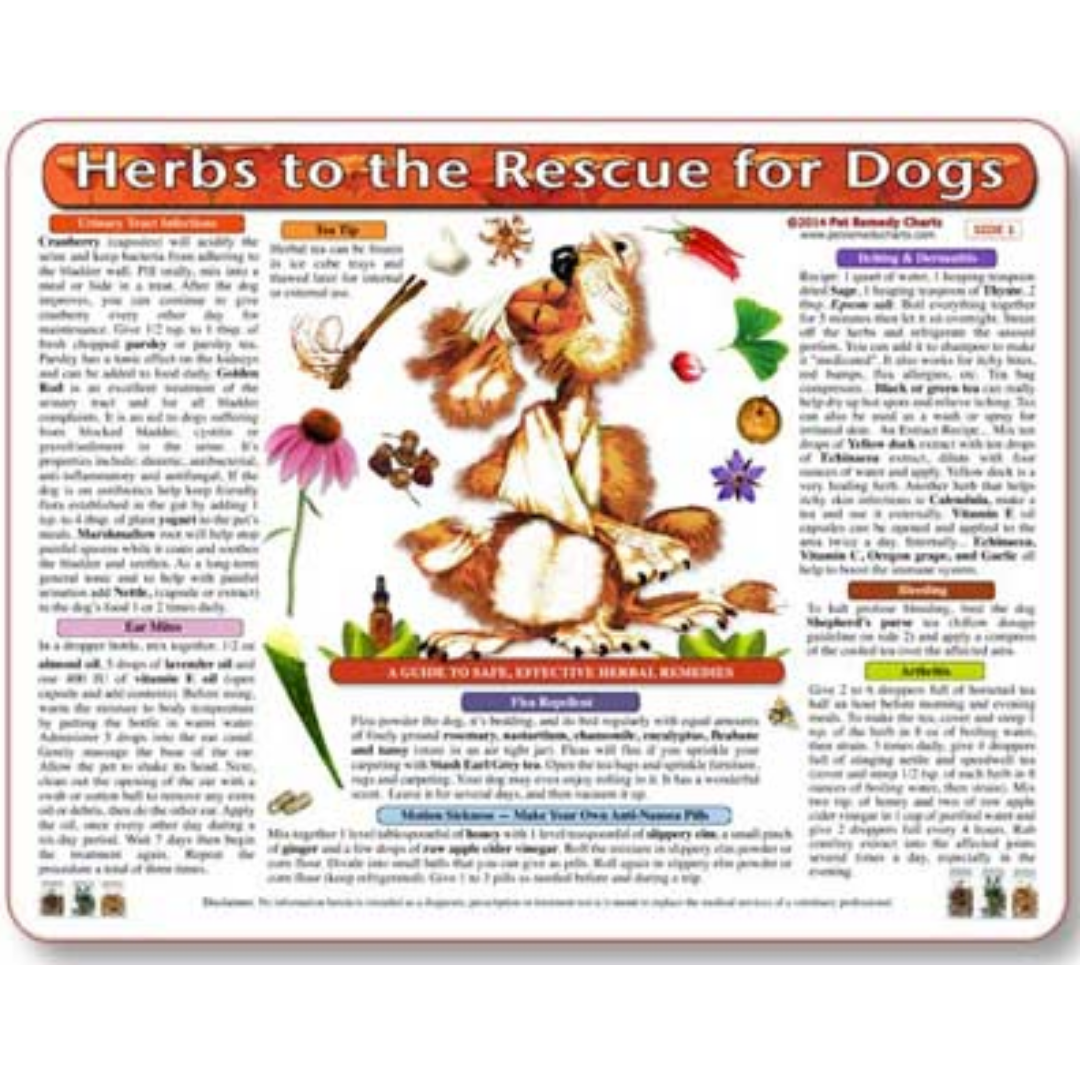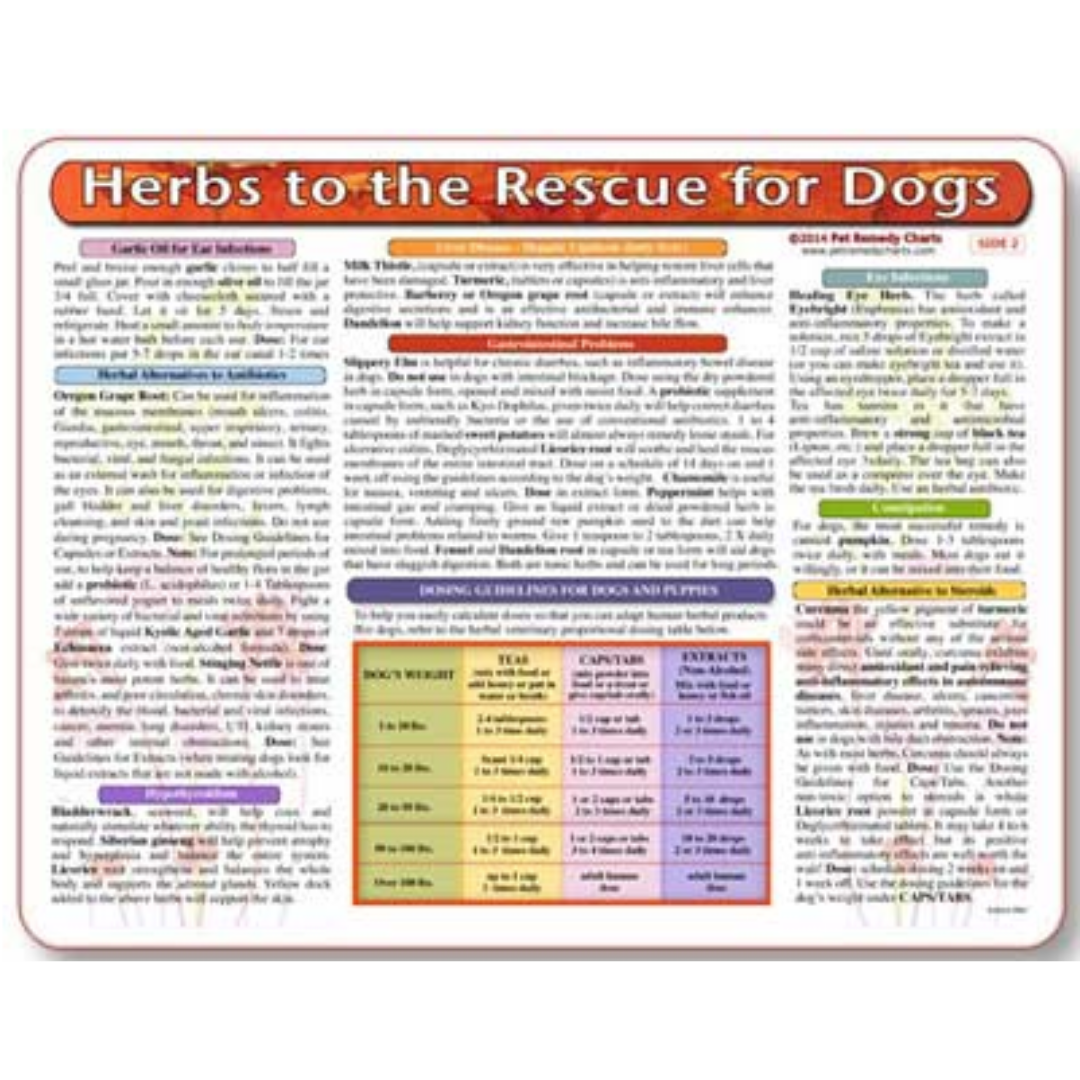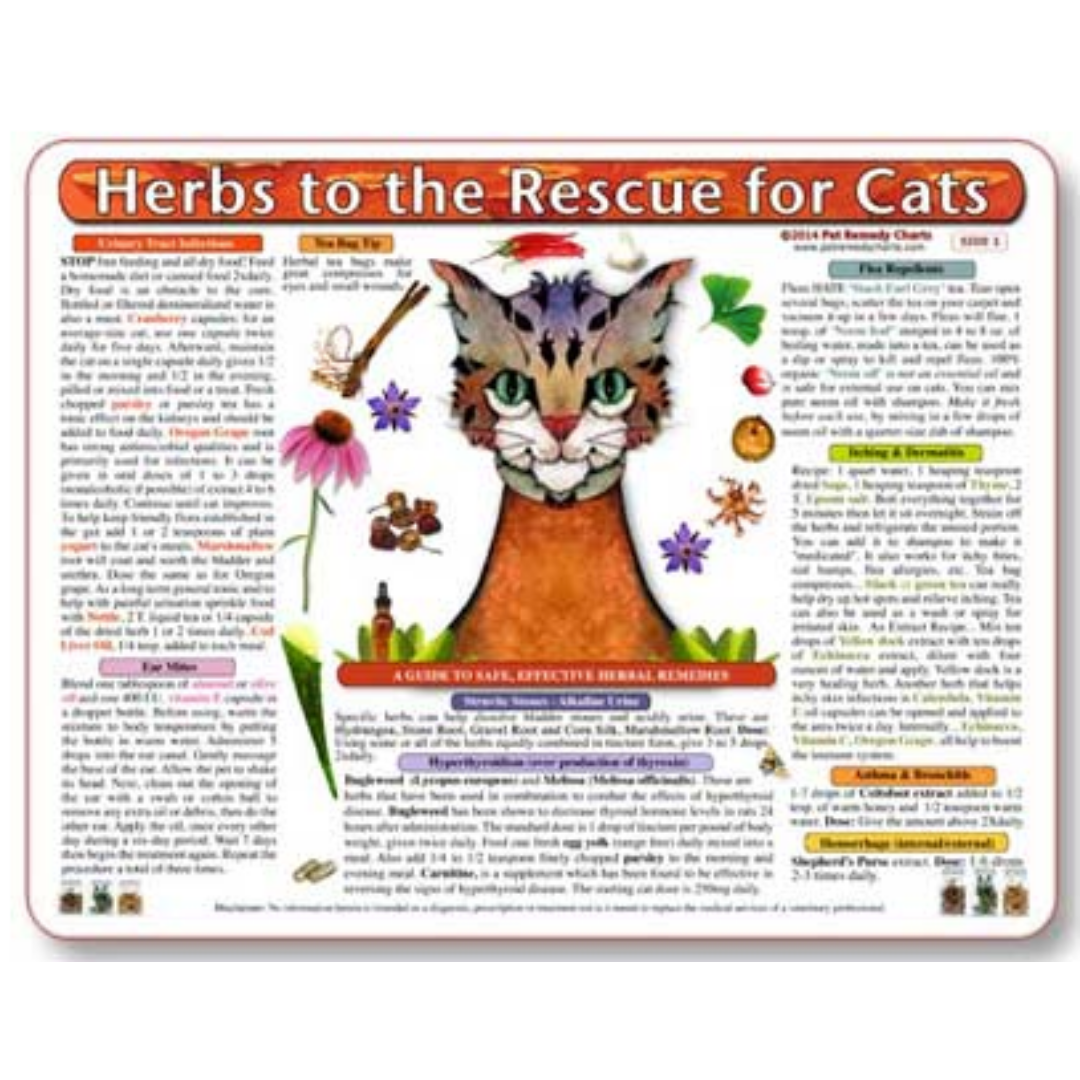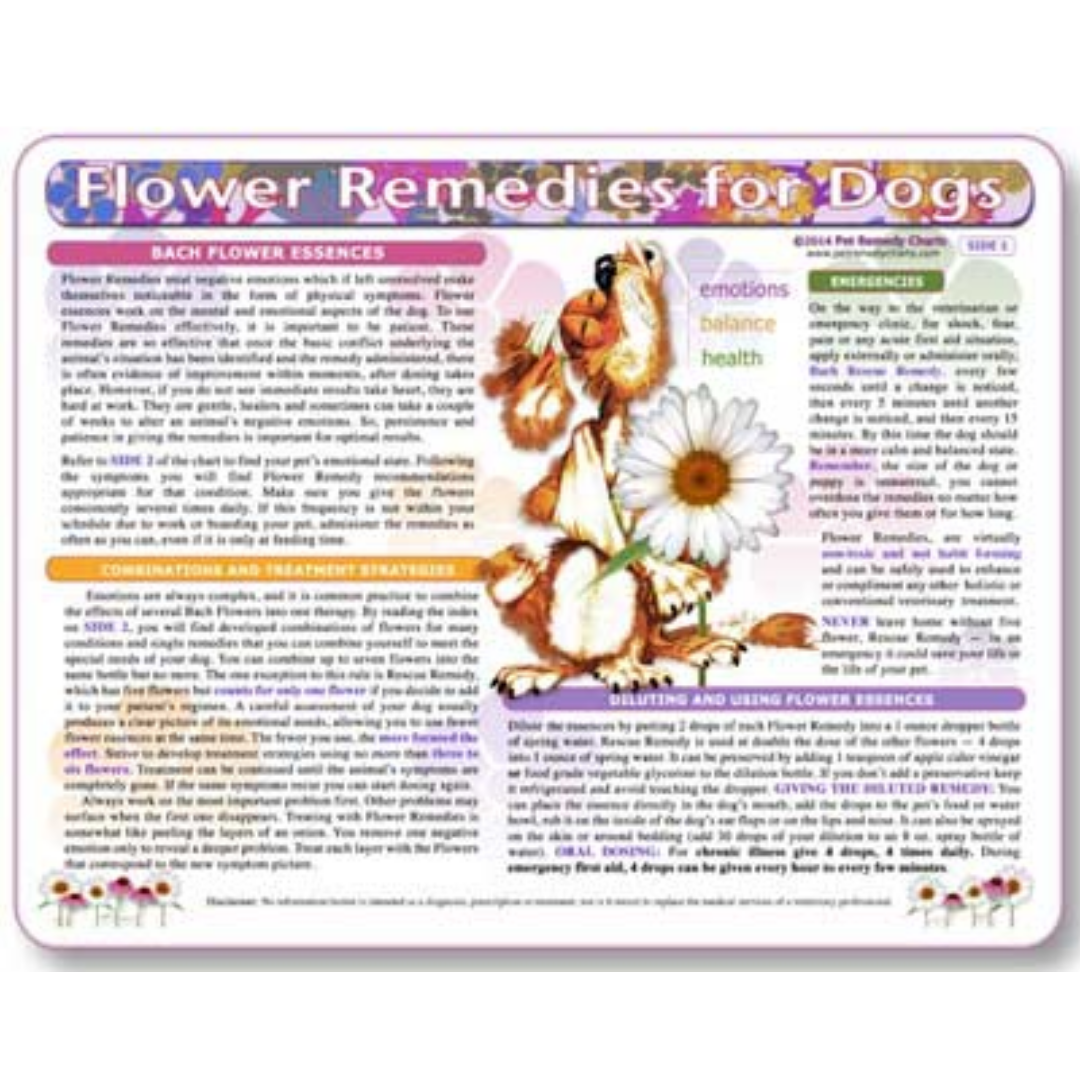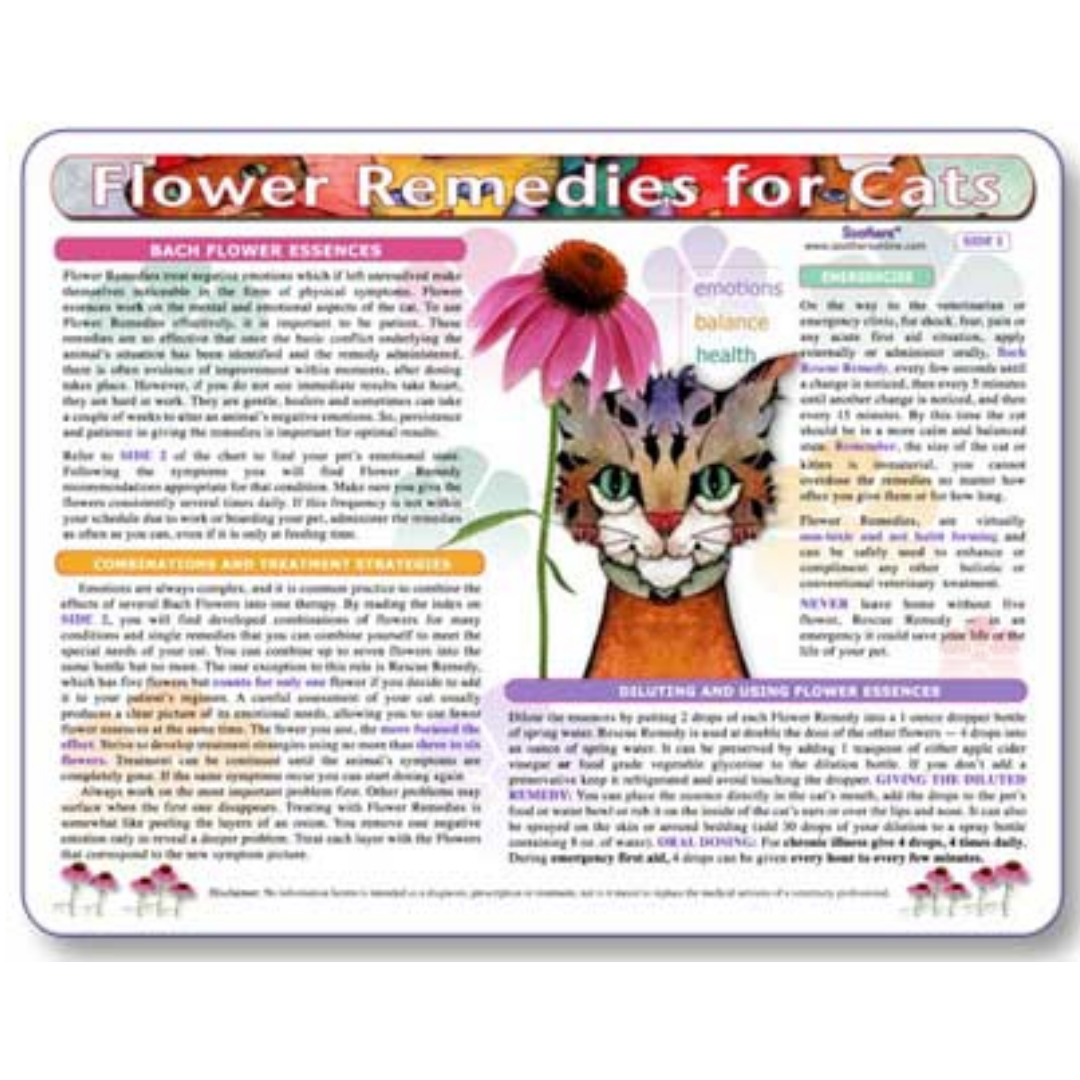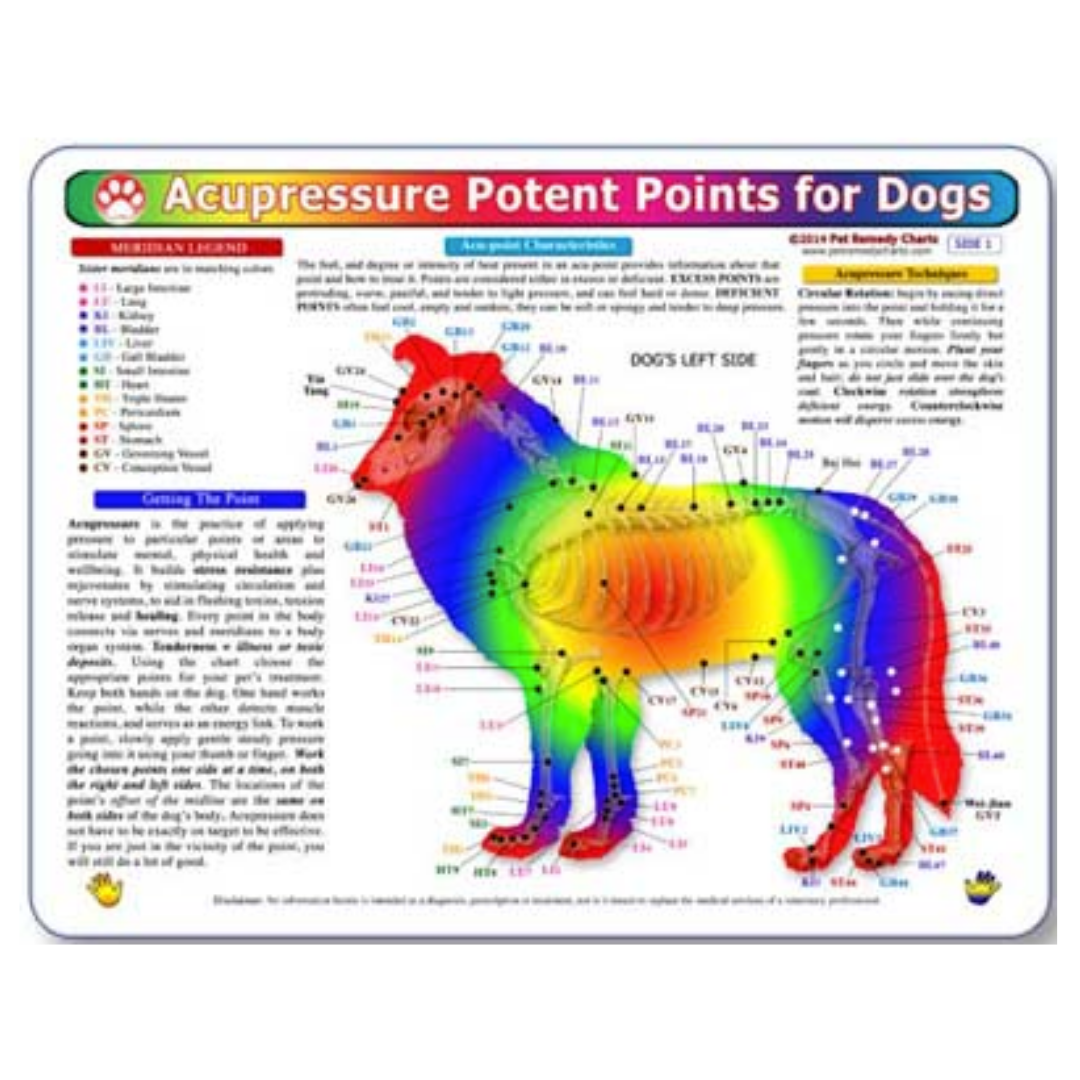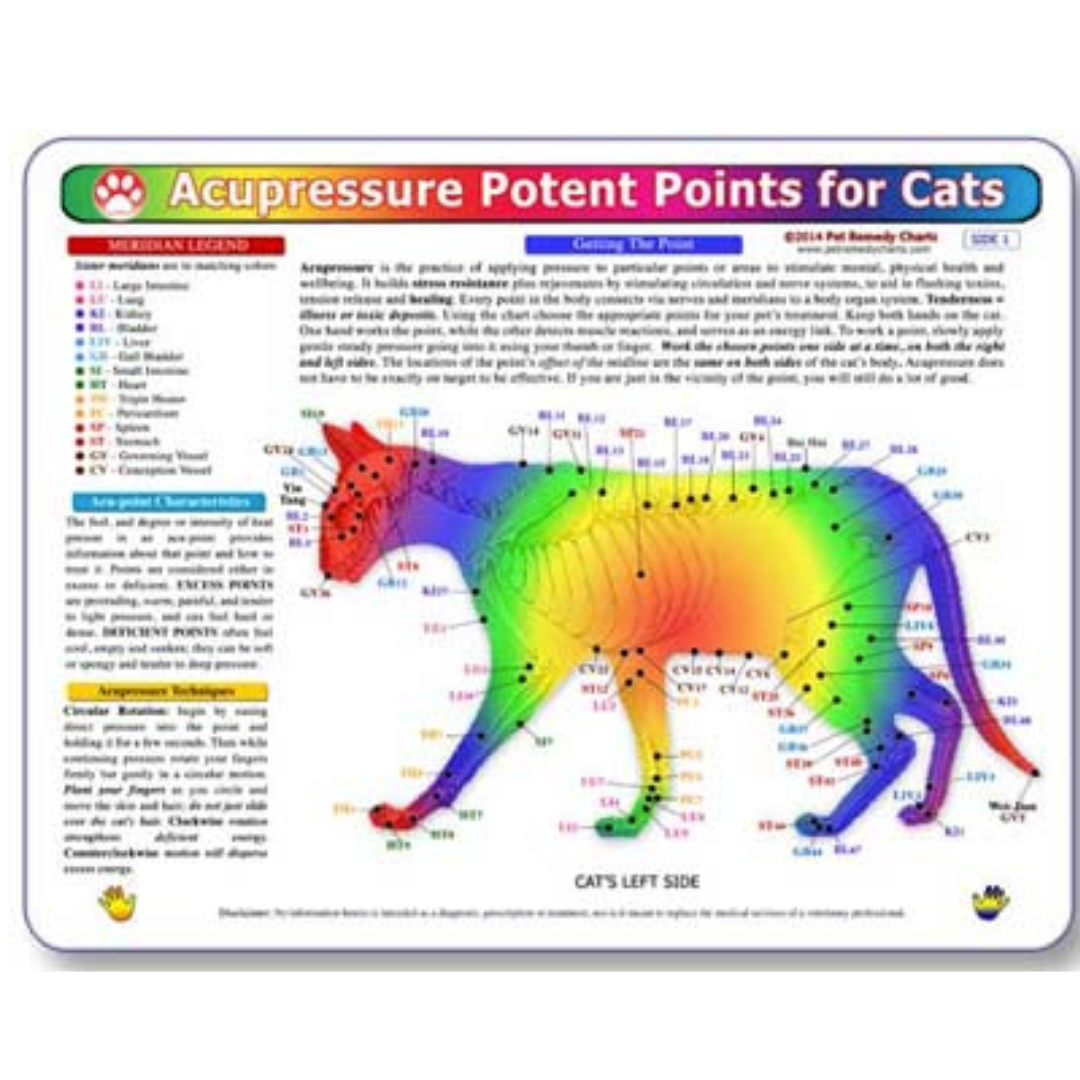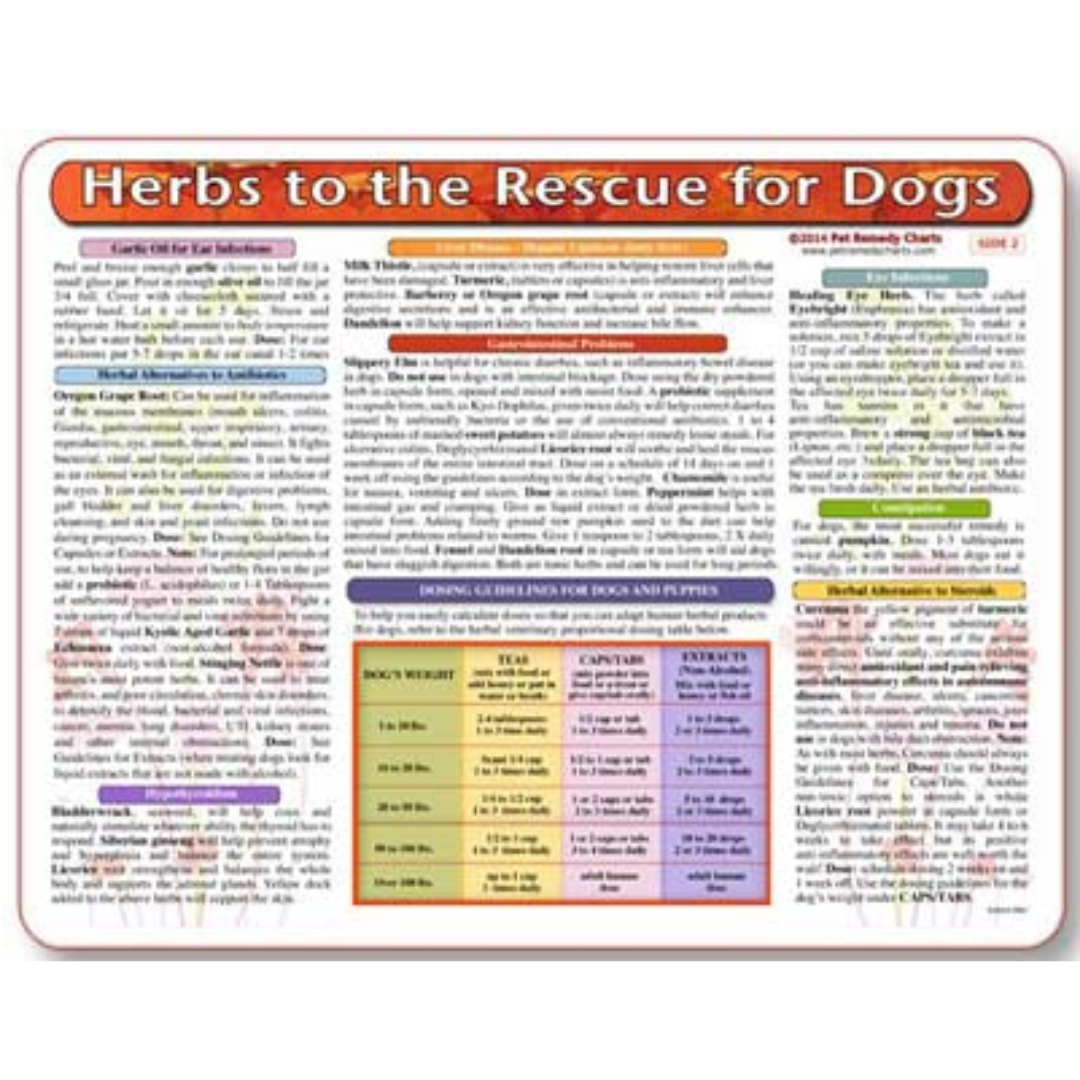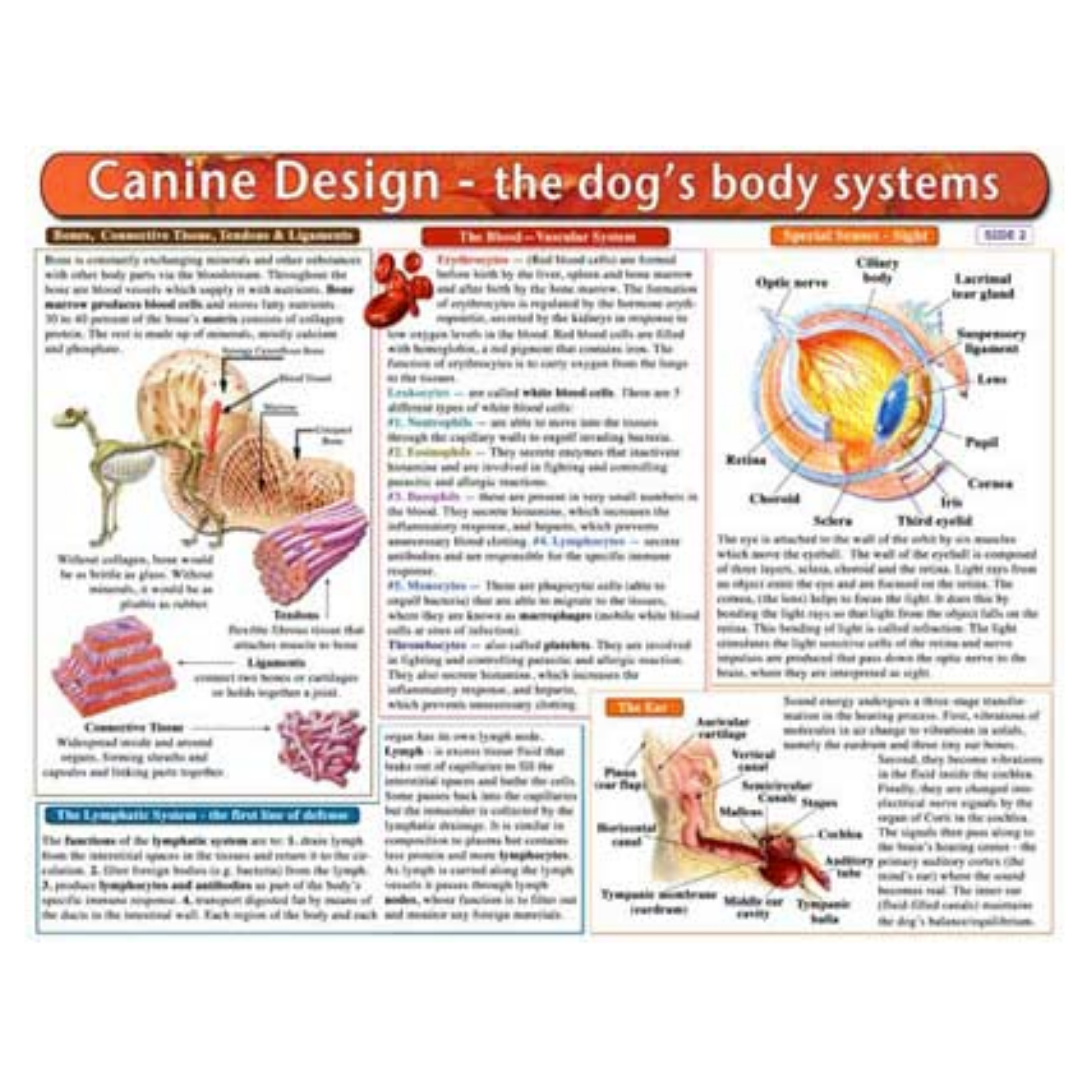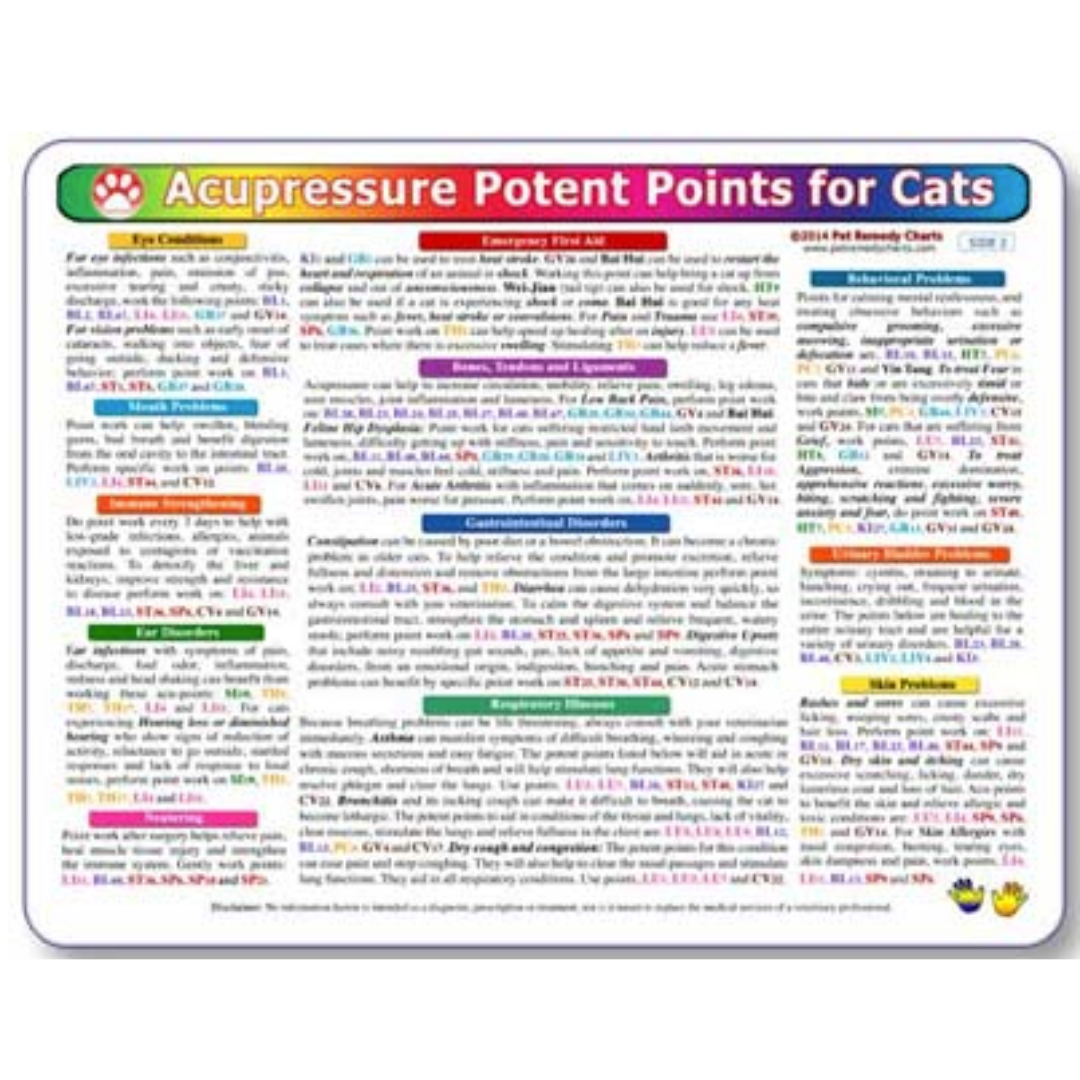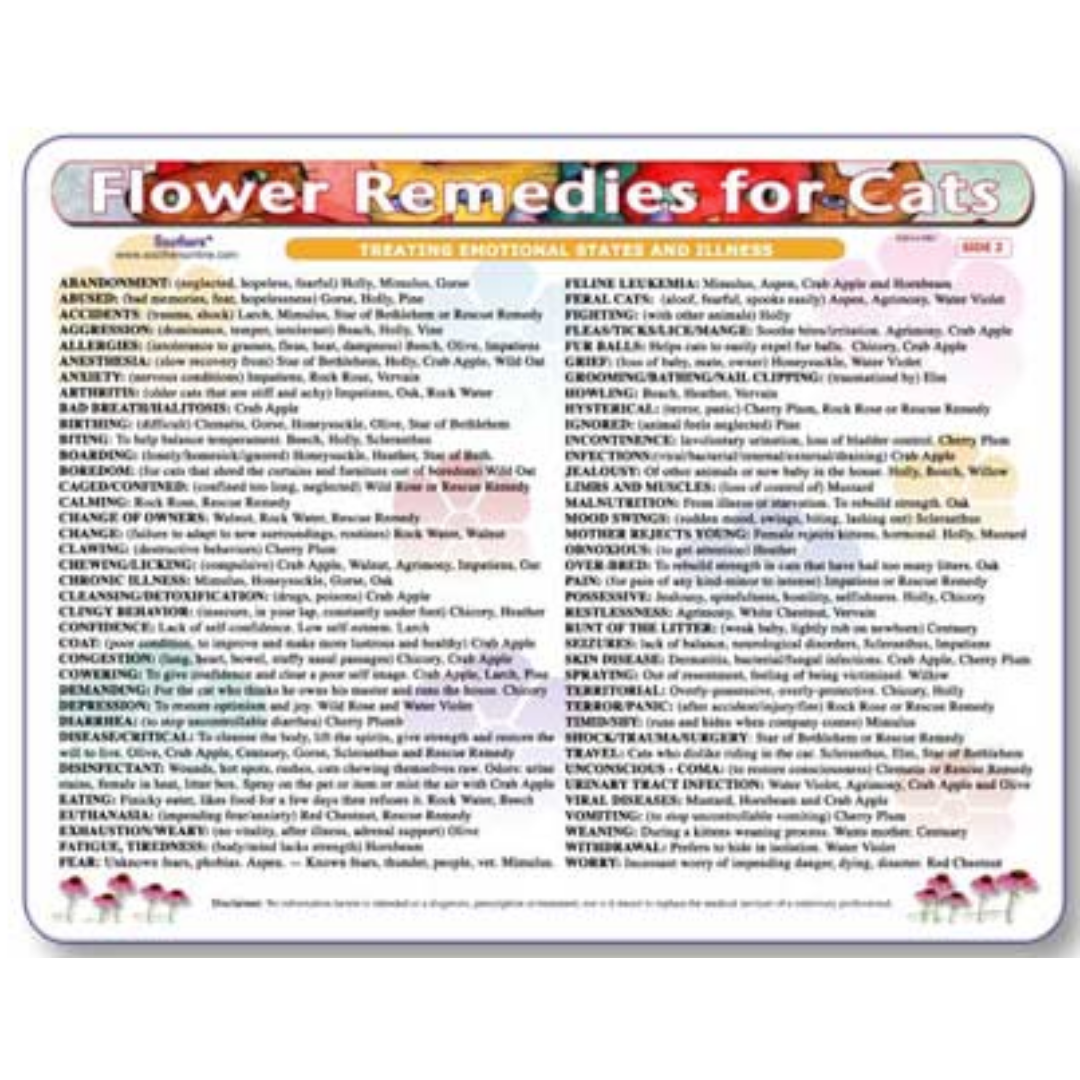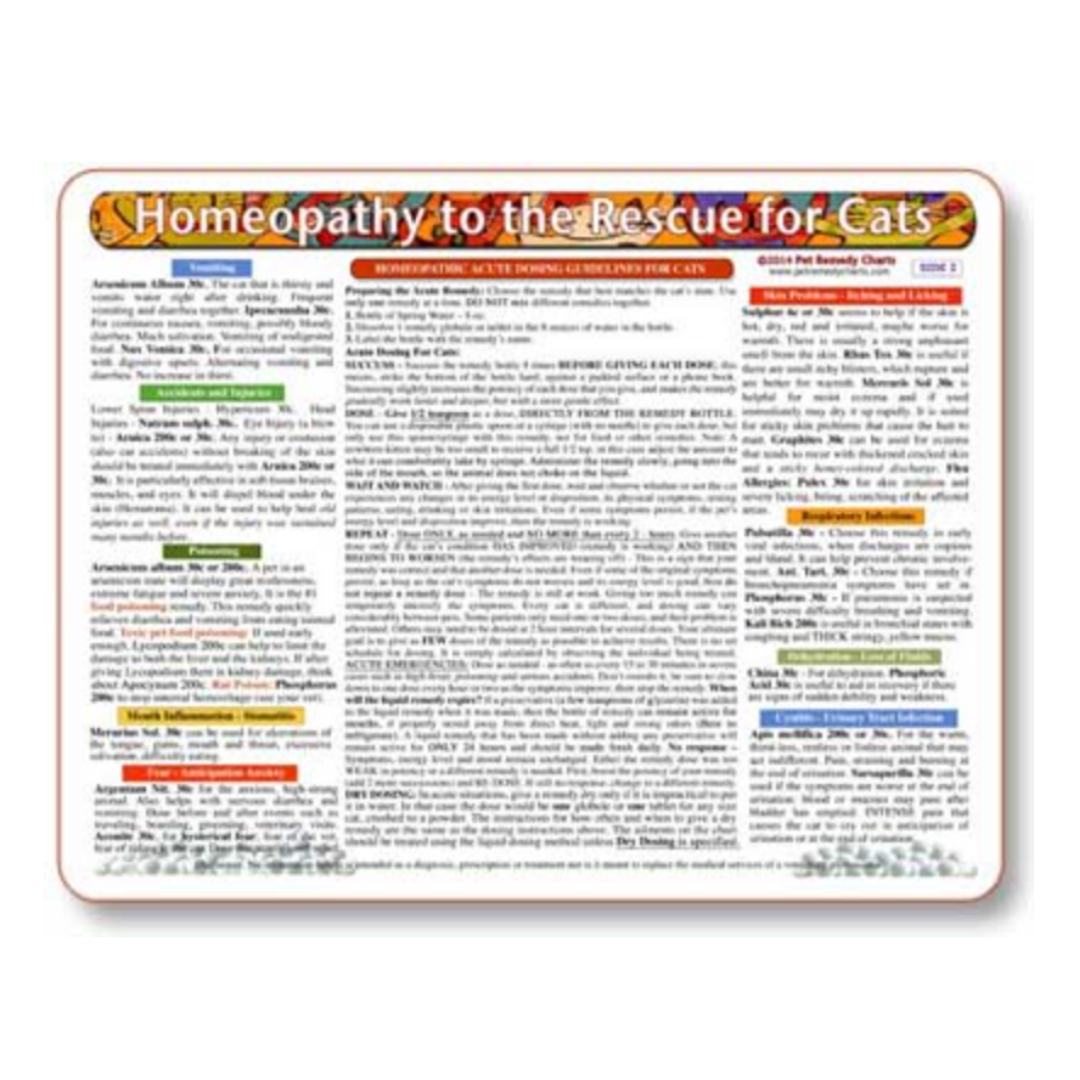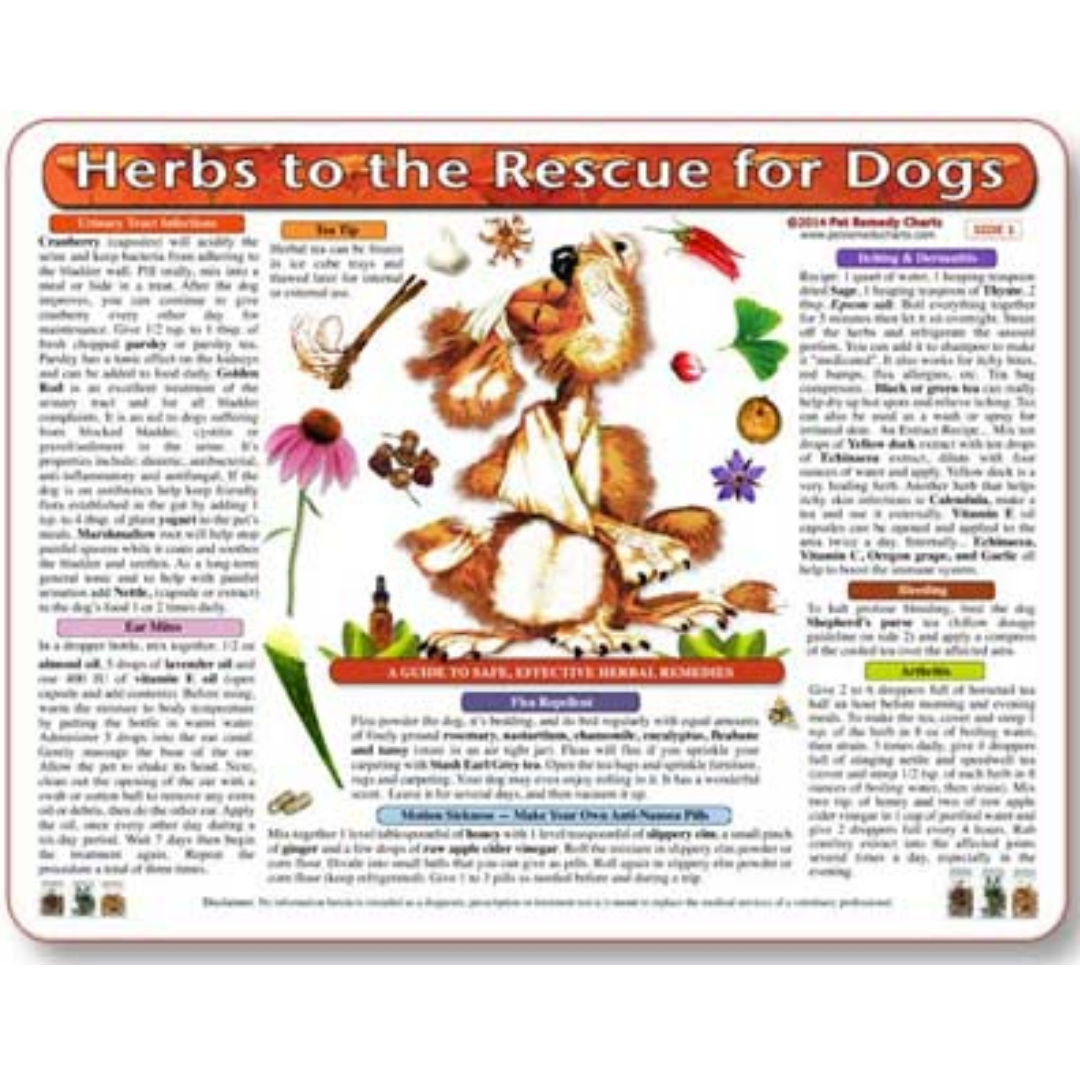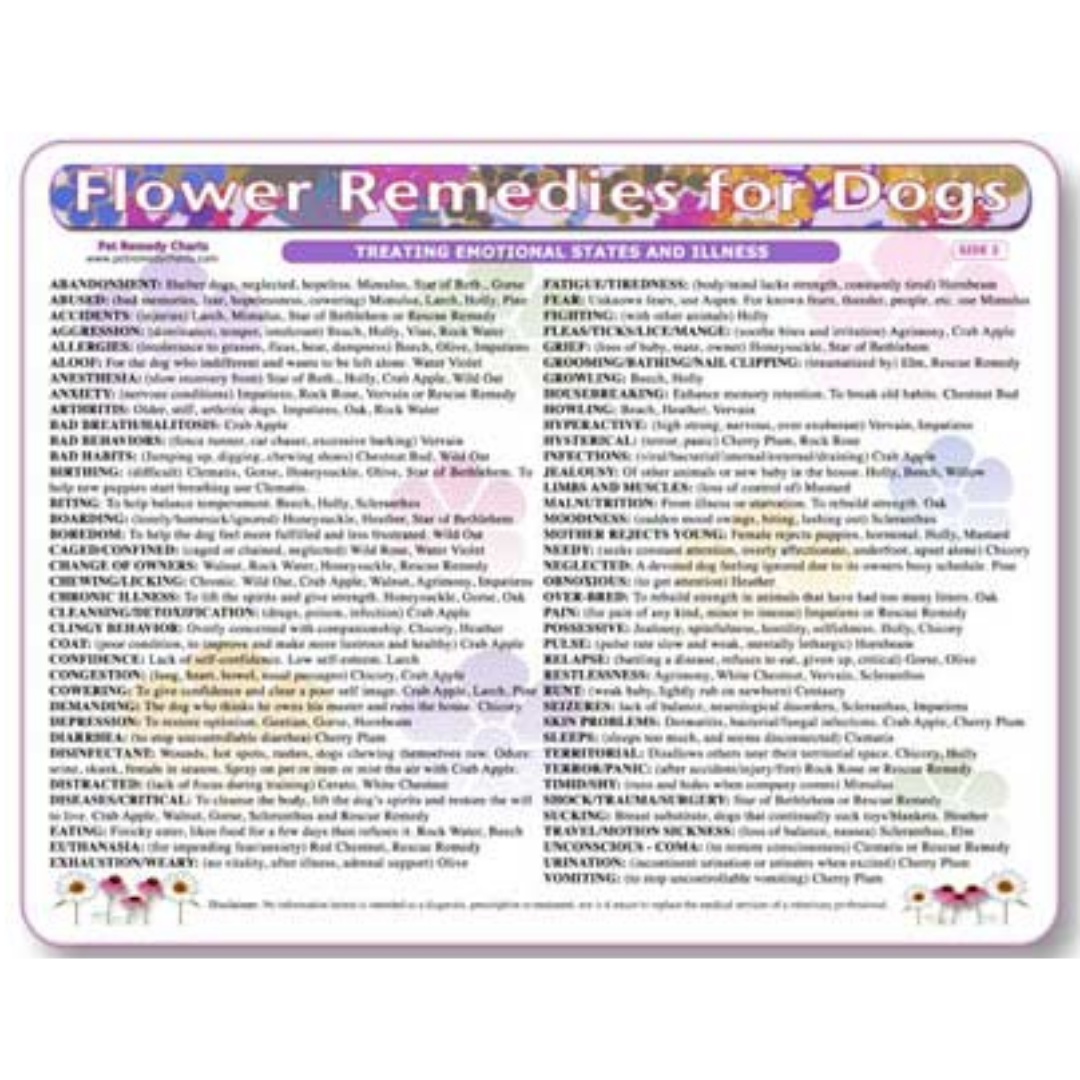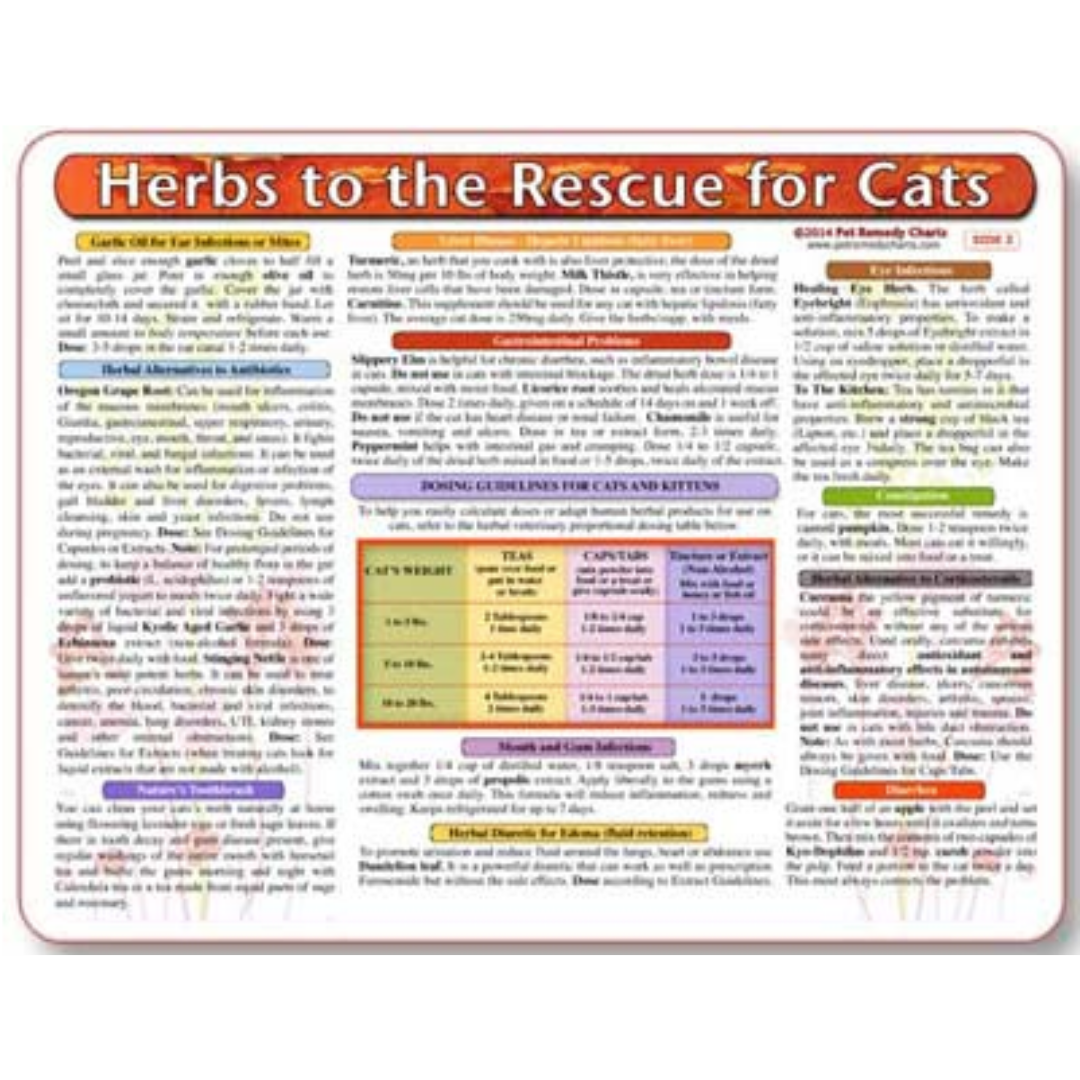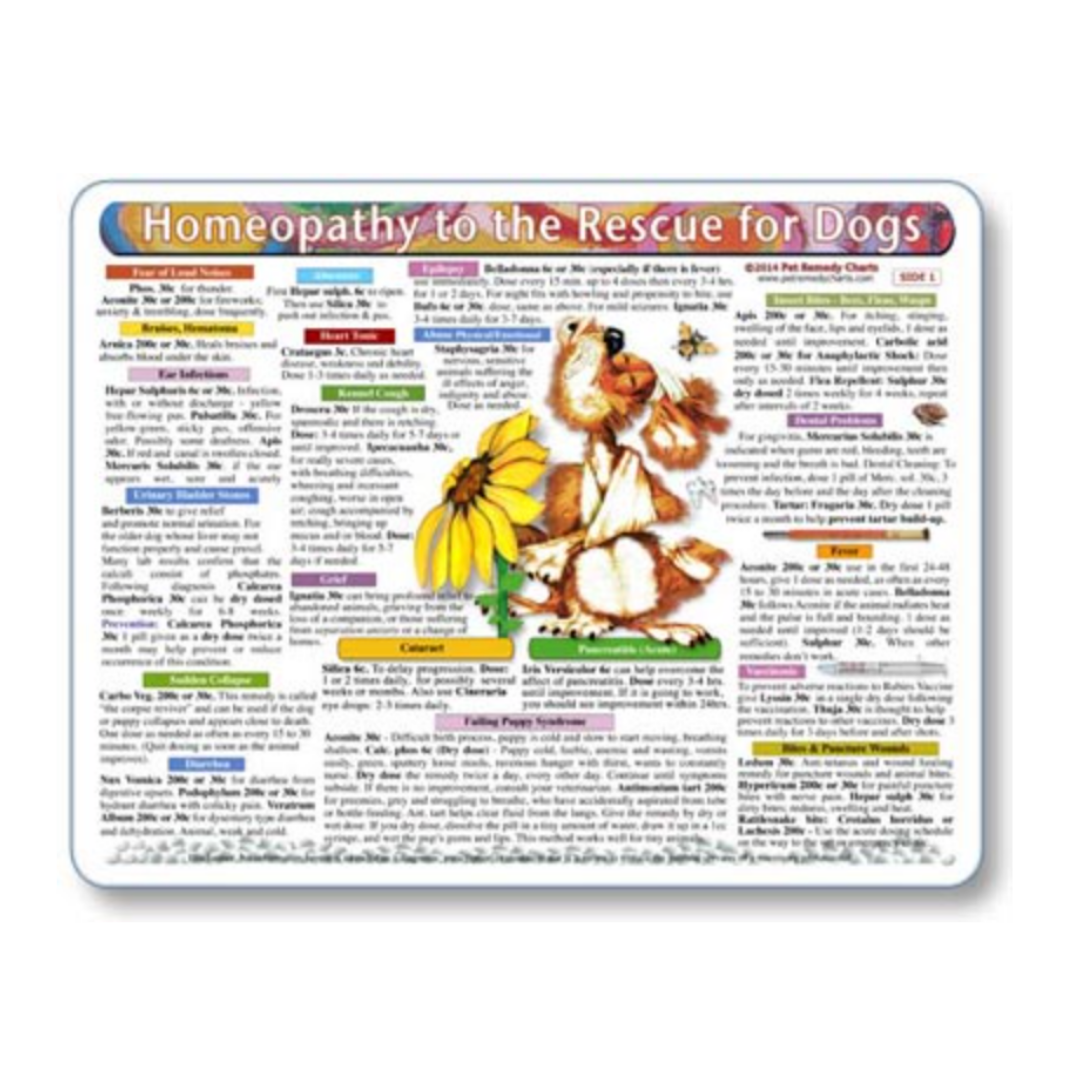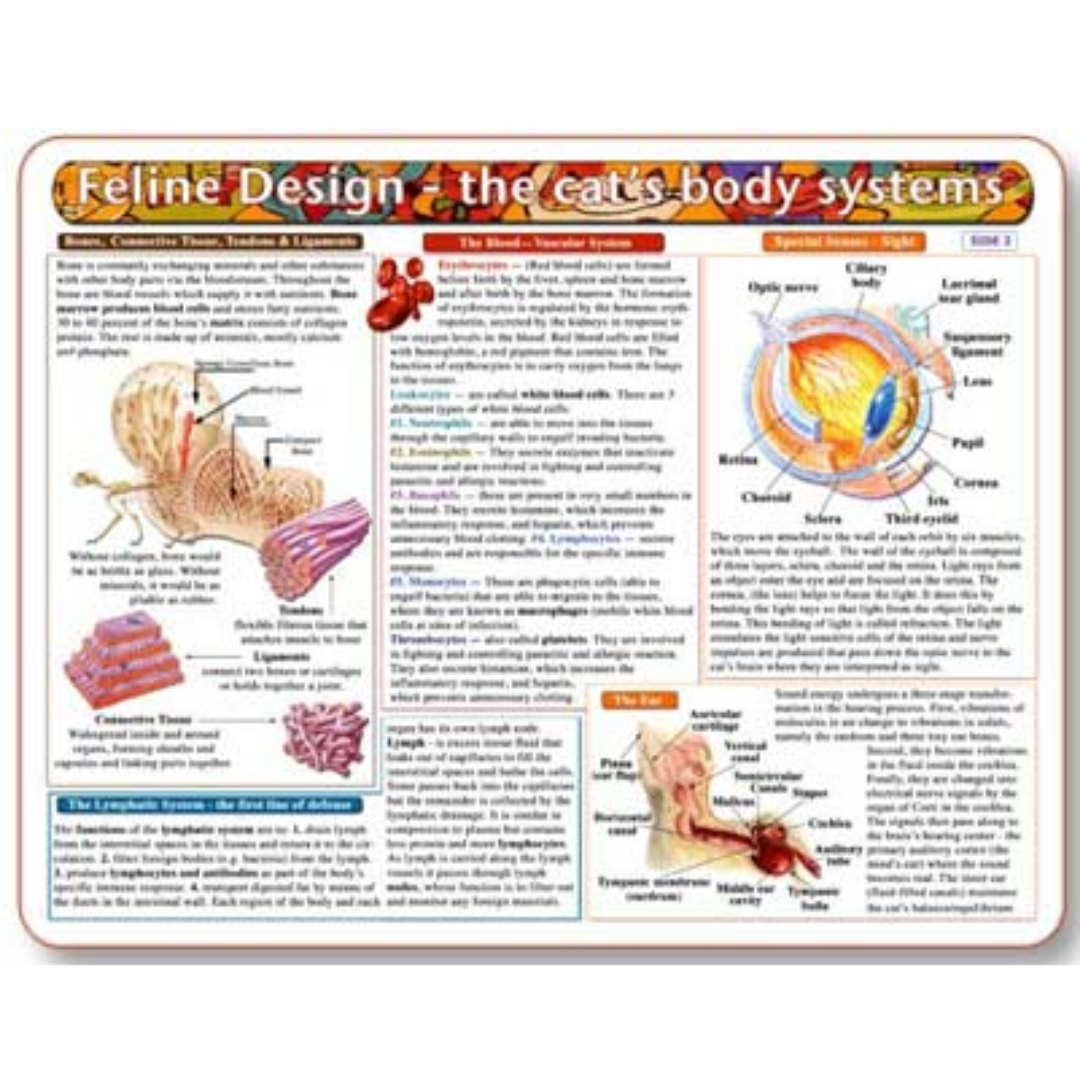 Home Remedy Charts for Conditions and Education for Pets
Chart Type:
Herbs for Dogs
Great resource.
So simple.. I love the chart!
Always Good
As usual a prompt response and I received my order within days! Love the knowledge and service!
Homeopathy Home Remedy Chart
Such a great reference! Targeted info for key common issues and laminated so you can always have it handy and not worry about it getting marred. Thank you, Dr Dee for helping us know better and do better for our beloved canine friends!
Find answers to your questions about home remedies for dogs and cats with beautifully illustrated, informative charts.
We carry five varieties of home remedy charts for pet parents who want to help their animals at home with common pains or illnesses. Not only are these charts beautiful and easy to use but they offer fast, accurate information that could help your animal stay calm without you at the vet or save you a trip altogether (depending on the severity of the issue).

Choose from Homeopathy, Herbs, Acupressure, Flower Essences, and Anatomy to start building your home remedies toolbox to care naturally for common animal injuries and illnesses.
Learn what homeopathic remedies for dogs and cats treat anxiety, itchy skin, minor injuries, diarrhea, and many more common issues. There are also a variety of herbal medicines for dogs and cats to choose from when treating arthritis, dental issues, constipation, eye problems, and more. We also carry charts of acupressure points and anatomy to help and support the well pet as well as treatment during an illness or chronic ailment. These are a great addition to your toolbox of home remedies for your animals and will improve your knowledge of animals! We strongly recommend any (or all) of these charts to help all pet-parents become rock stars of natural healing for their animals!