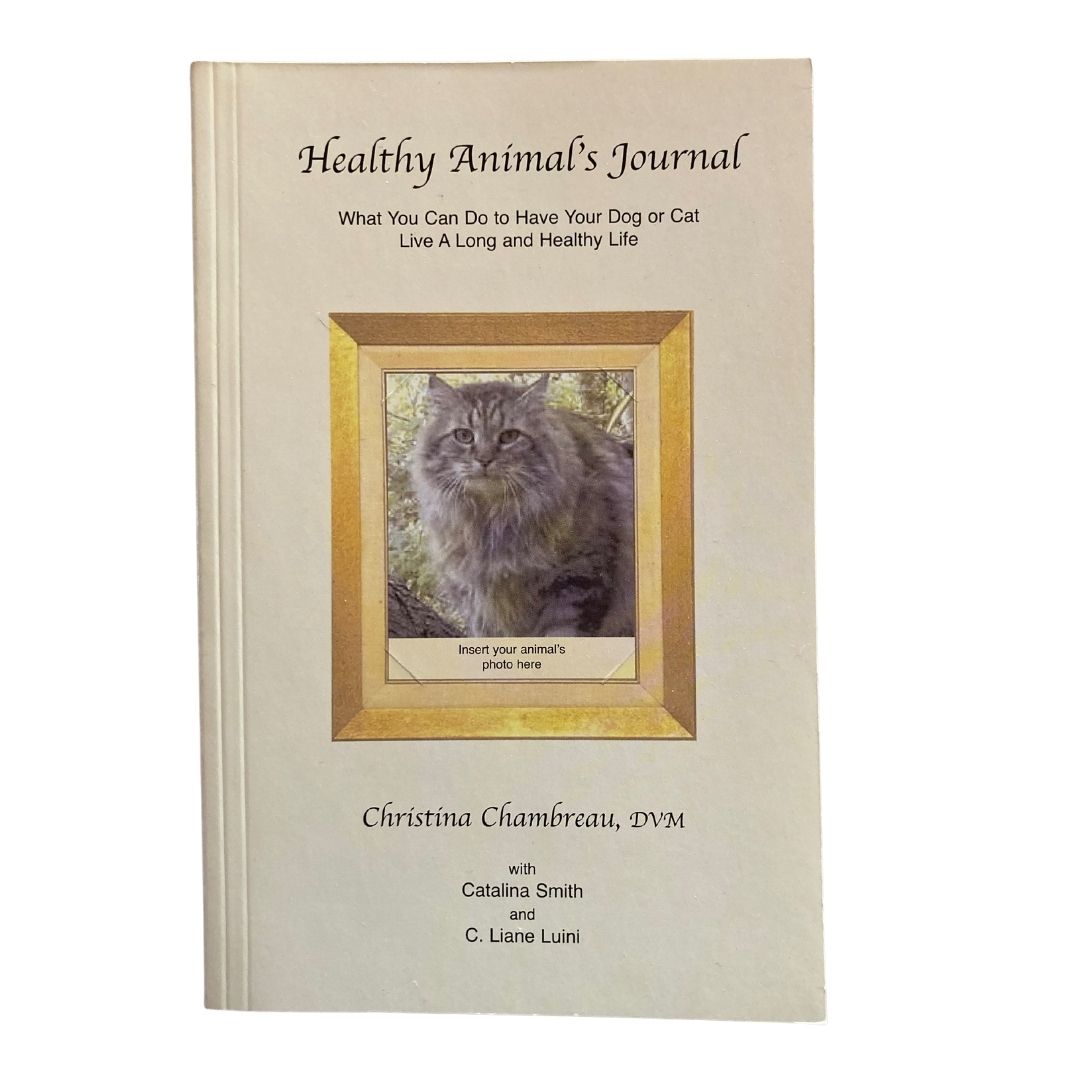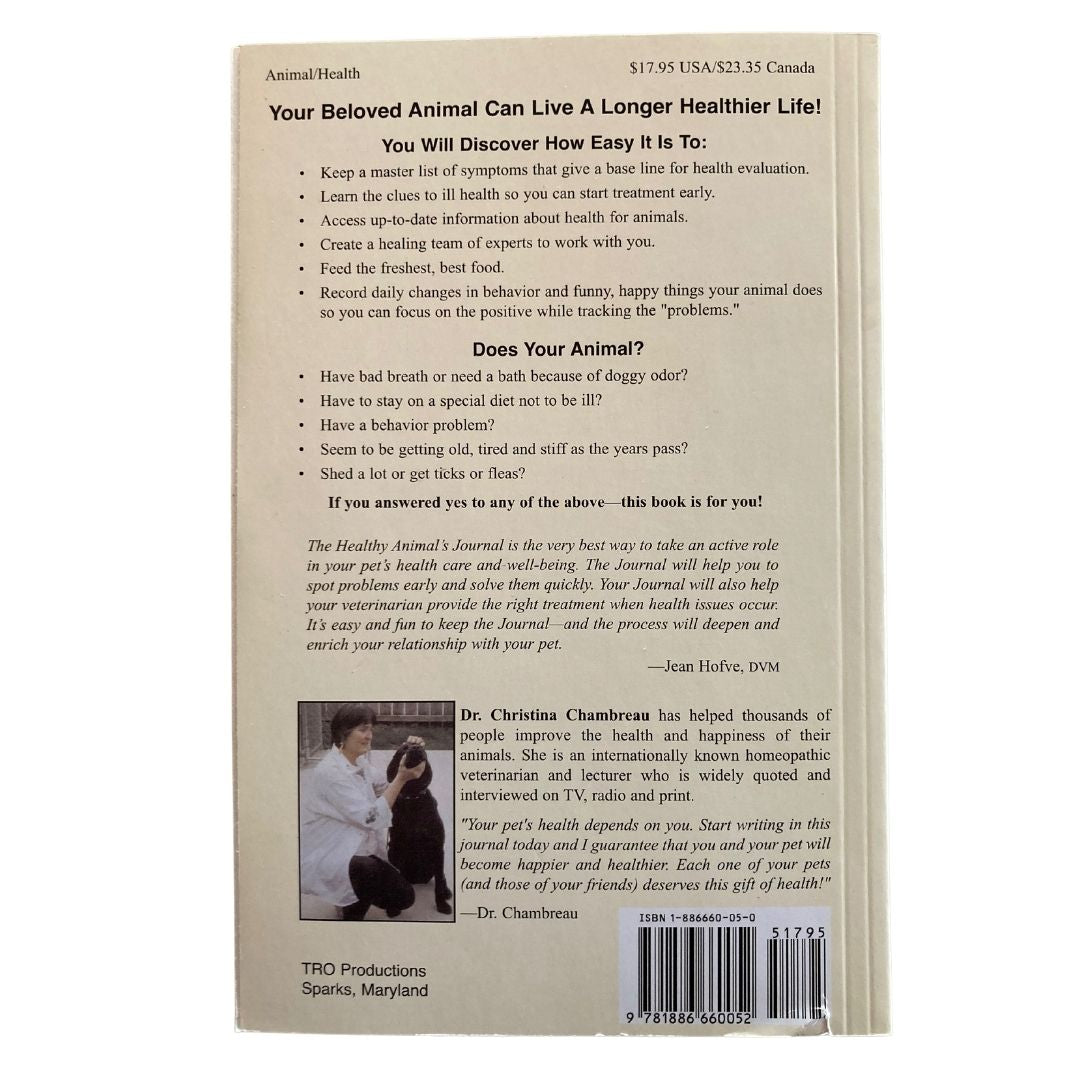 Healthy Animal's Journal - Record Keeping for Pets by Christina Chambreau, DVM
This journal helps every pet parent stay organized for each pet. Careful documentation of medical issues using master lists, treatments and responses will systematically help you monitor, track and make decisions for your animal's care.
Journaling will always help you to provide the best health care for the most vital life of your animals.