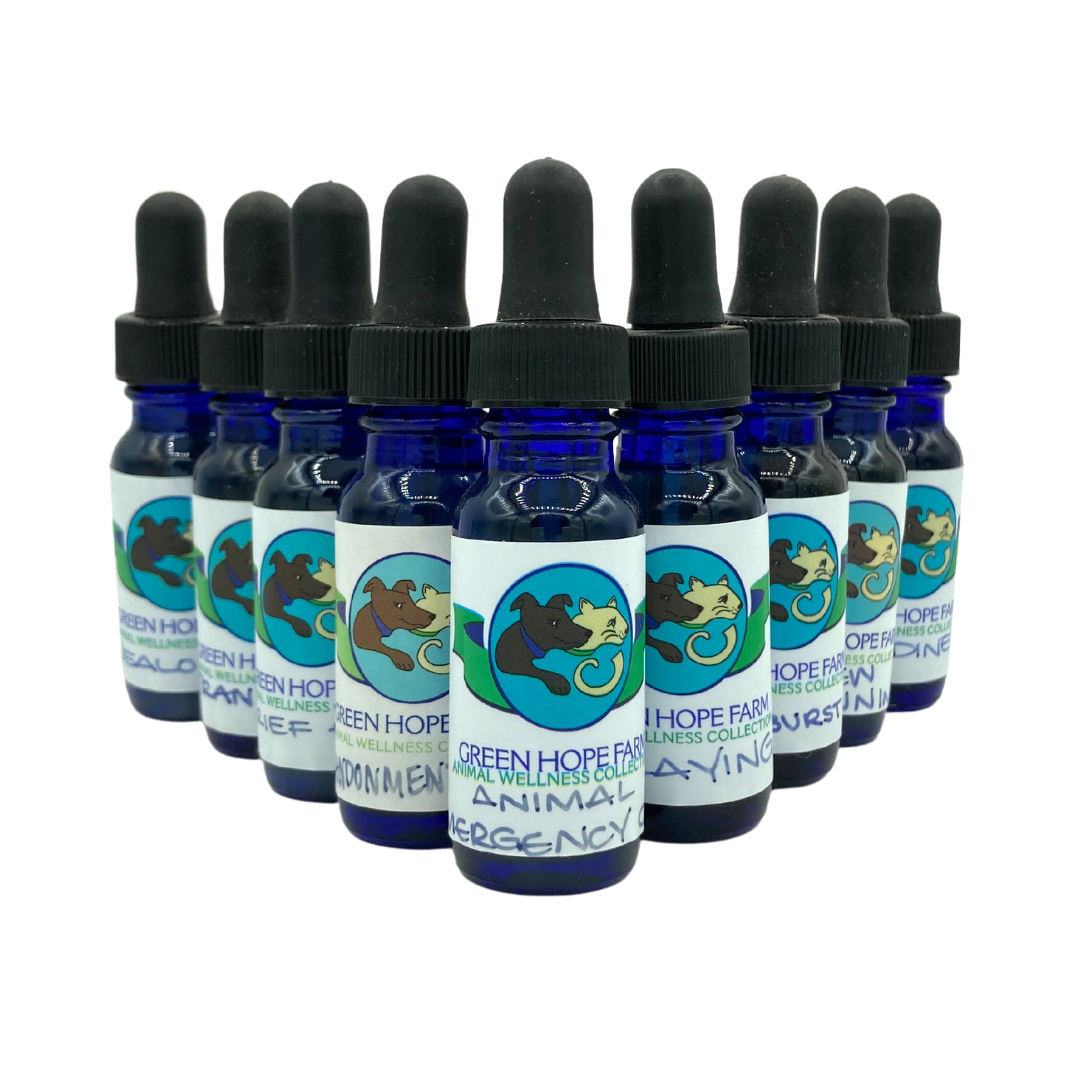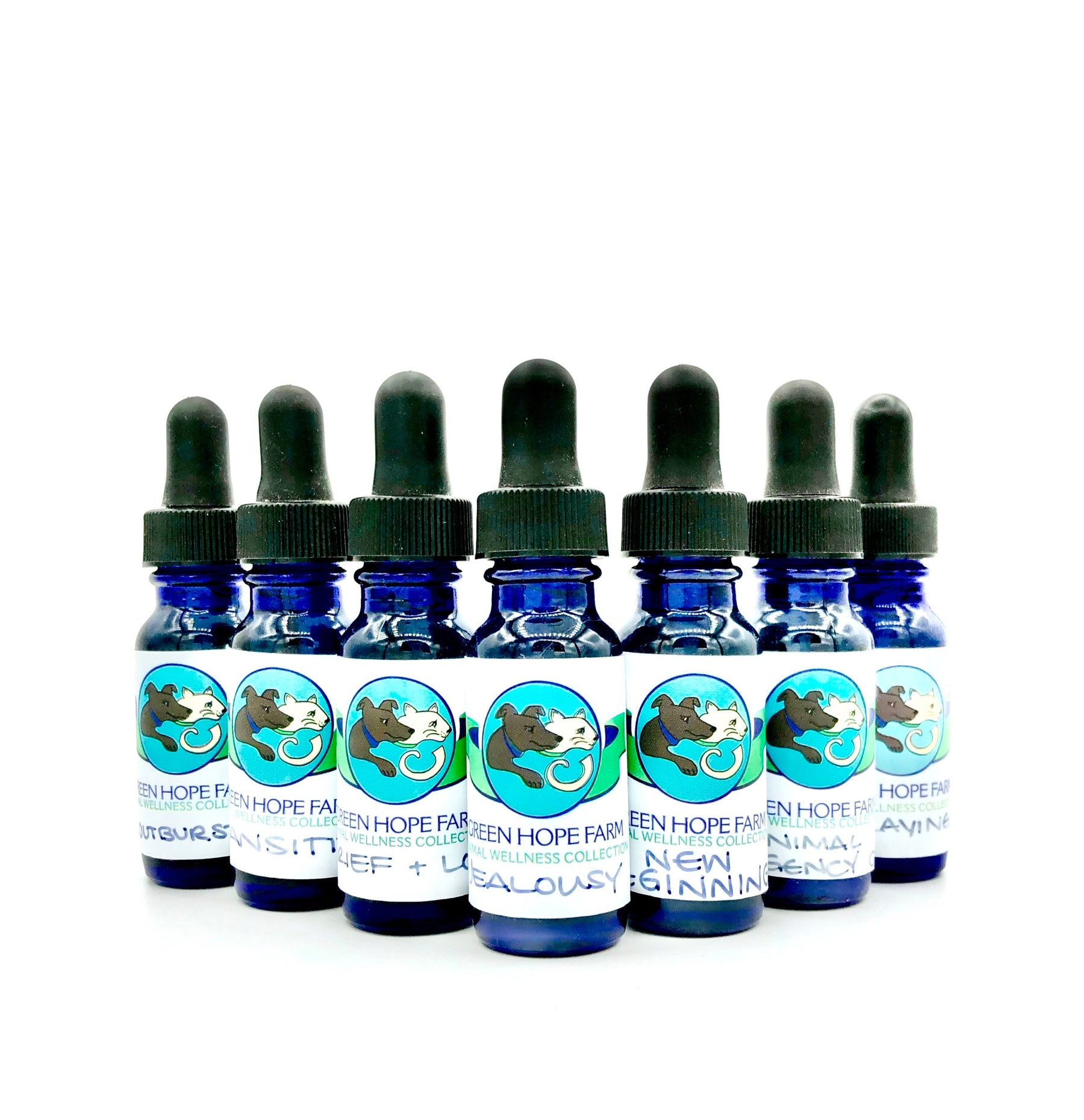 Flower Essences for Any Pet by Green Hope Farm
Essence:
Abandonment & Abuse
Flower essences for pets can be effective and powerful at treating behavioral issues.
Did your dog or cat start acting strangely when a new puppy or baby arrived in the house? Is your cat acting anxious or clingy? Changes in behavior could result from a medical issue, but, if your animal is cleared on a physical level by the vet, it might be time for a gentle, natural remedy.
It is perfectly safe to use flower essences for your dog, cat, or even yourself!

These natural medicines tune into the energetic body and provide strong and tender support for your animal's experience. Similar to needing extra down time after a busy period in life, flower essences for animals can soothe the nervous system, calm the heart, and make positive reinforcement easier to absorb.
Ingredients will vary based on the formula you select.
Choose an essence by name to see the ingredients.