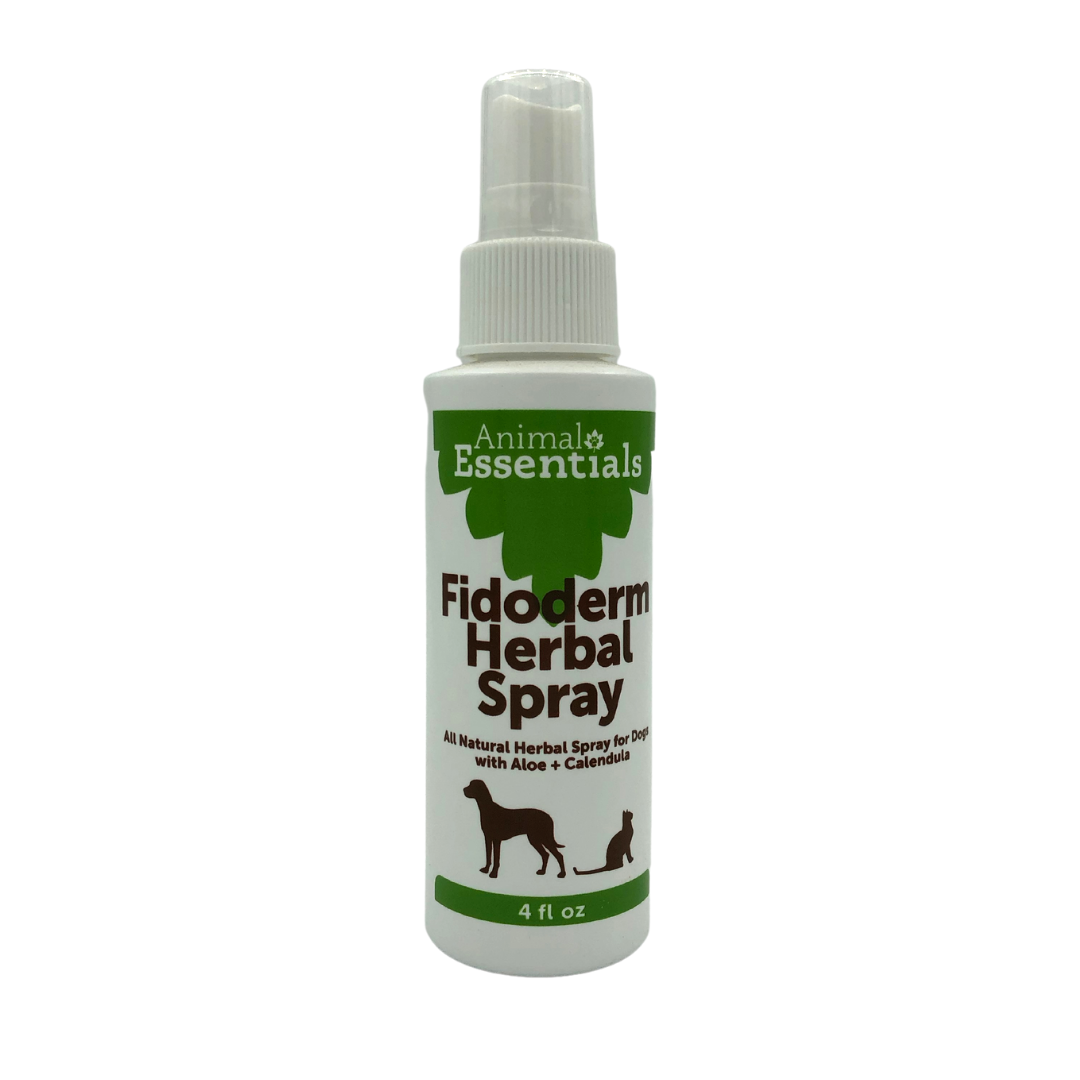 Fidoderm Herbal Spray by Animal Essentials
Natural Aloe and Calendula Spray for Dog's Hot Spots.
If you want an all-natural alternative to chemical sprays and topical ointments for your animals, I recommend this herbal skin healing spray. This special pet herbal formula is designed to relieve itching and promote healing of hot spots, flea and insect bites, minor abrasions, sun burn and skin irritations. The spray is clinical strength, developed for veterinarians in 1996, and provides strong care and skin relief without the worry of toxic substances on your dog, cat, or kids!
Ingredients:
Aloe vera, calendula extract, aromatherapy-grade essential oils of lavender, carrot seed oil, tea tree oil, ethanol, and distilled water