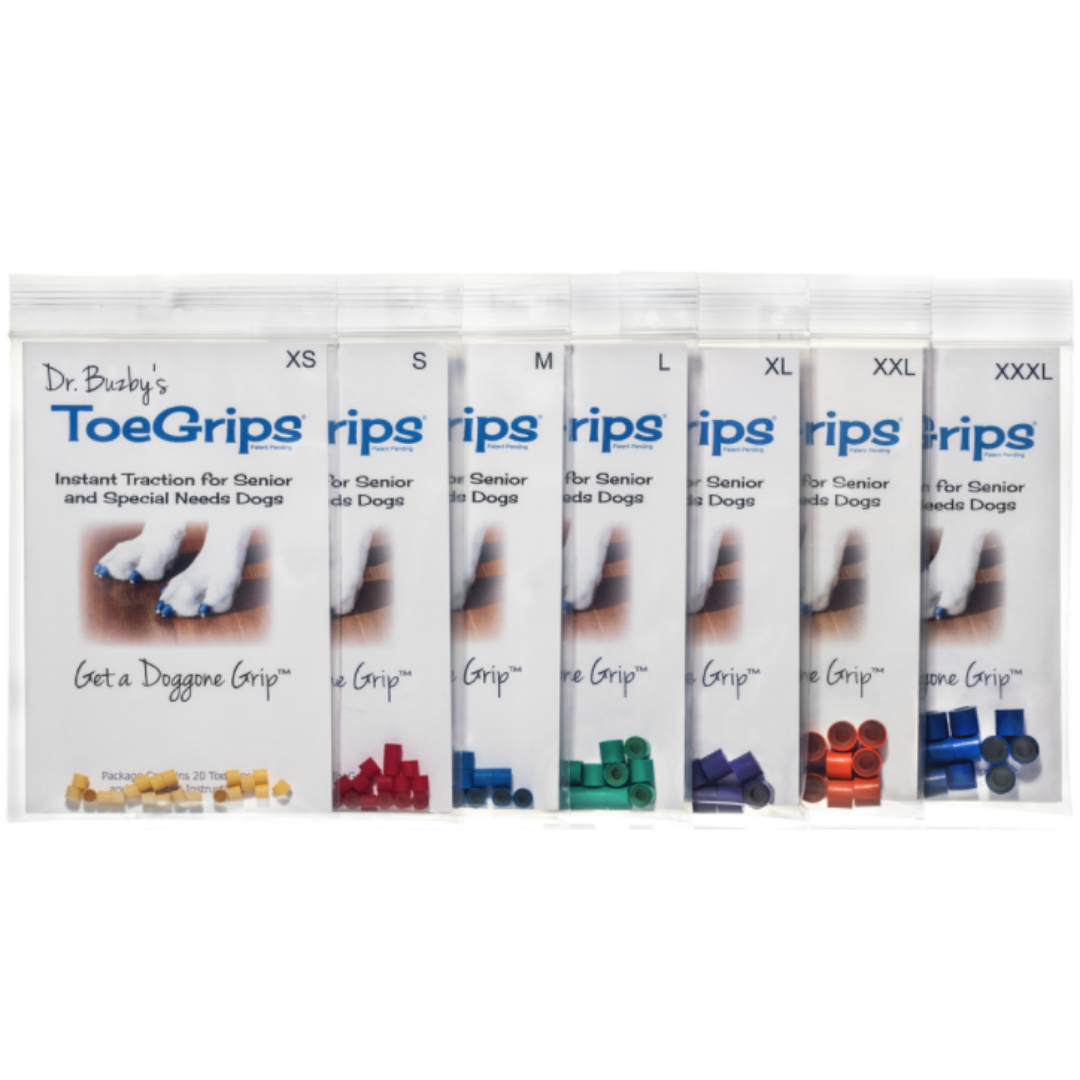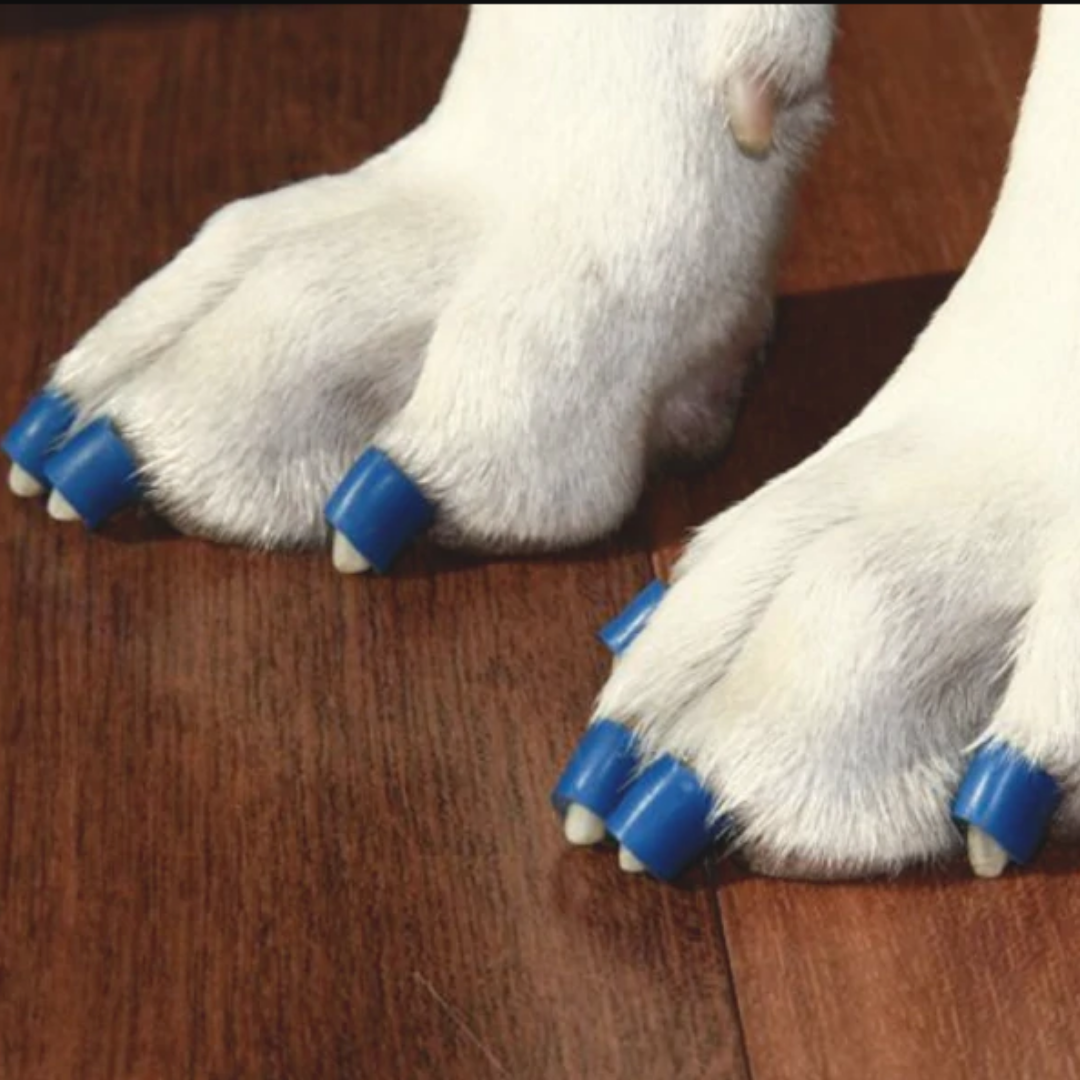 Dr. Buzby's ToeGrips for Dogs
Instant Traction for Seniors and Special Needs Dogs.
ToeGrips are nonslip grips that fit onto dogs' toenails to facilitate innate canine biomechanics—gaining traction by engaging the nails. ToeGrips contact the ground creating the GripZone™. The nonslip material grips the floor in a way that a dog's hard toenails cannot. Designed for indoor or outdoor use, they can be worn continuously and typically last one to three months.  
Through this unique, patented approach, ToeGrips: 
Enable traction on smooth floors and stairs
Restore confident mobility and stability
Provide proprioceptive stimulus
ToeGrips are designed for...
Senior dogs
Arthritic dogs
Dogs with hip dysplasia
Dogs with cruciate ligament injury
Dogs with hind-end weakness
Dogs with neurologic conditions
Blind dogs
Dogs with iliopsosas strain
Tripawd® dogs
Dogs that use wheelchairs
Dogs with IVDD
Rehabilitating/post-surgical dogs