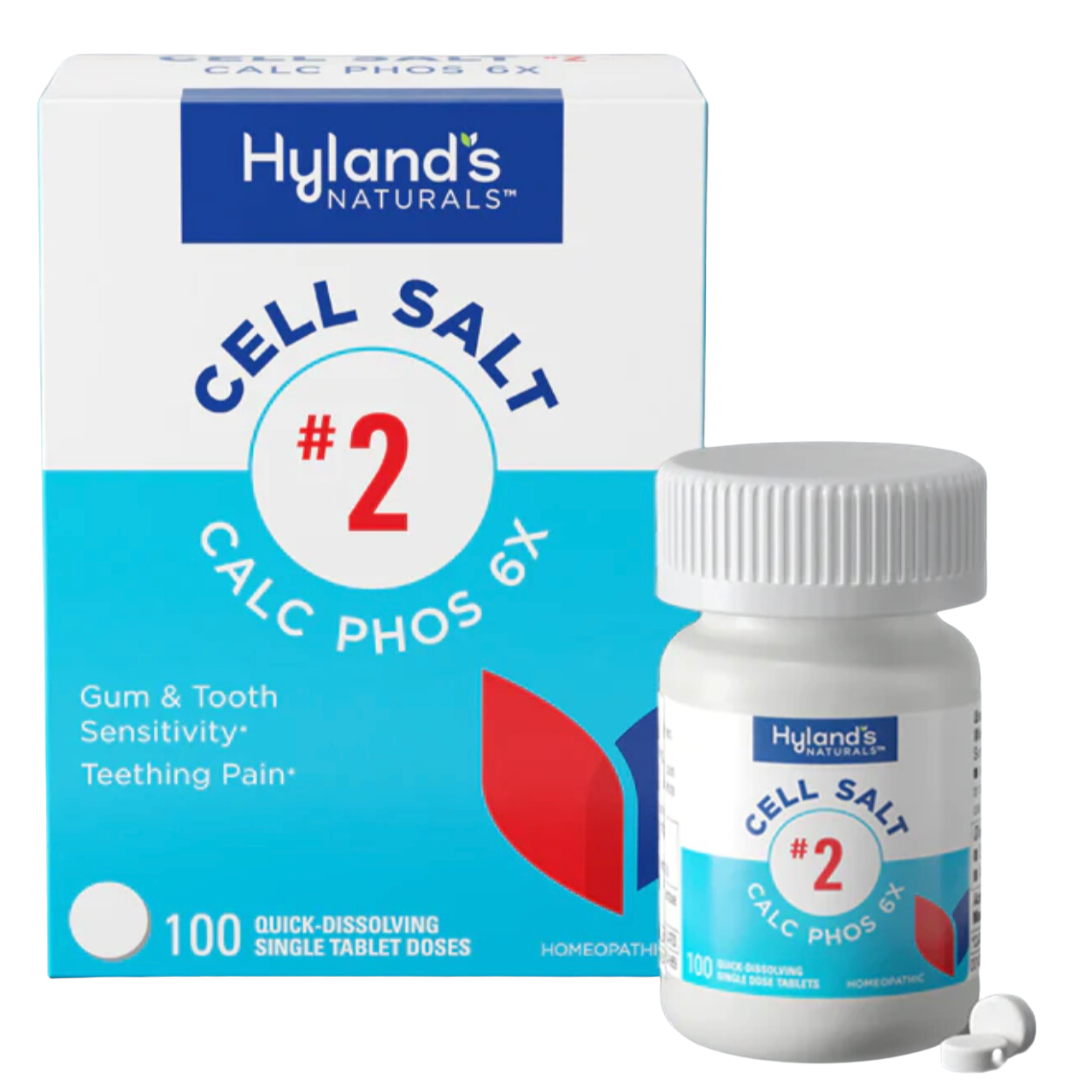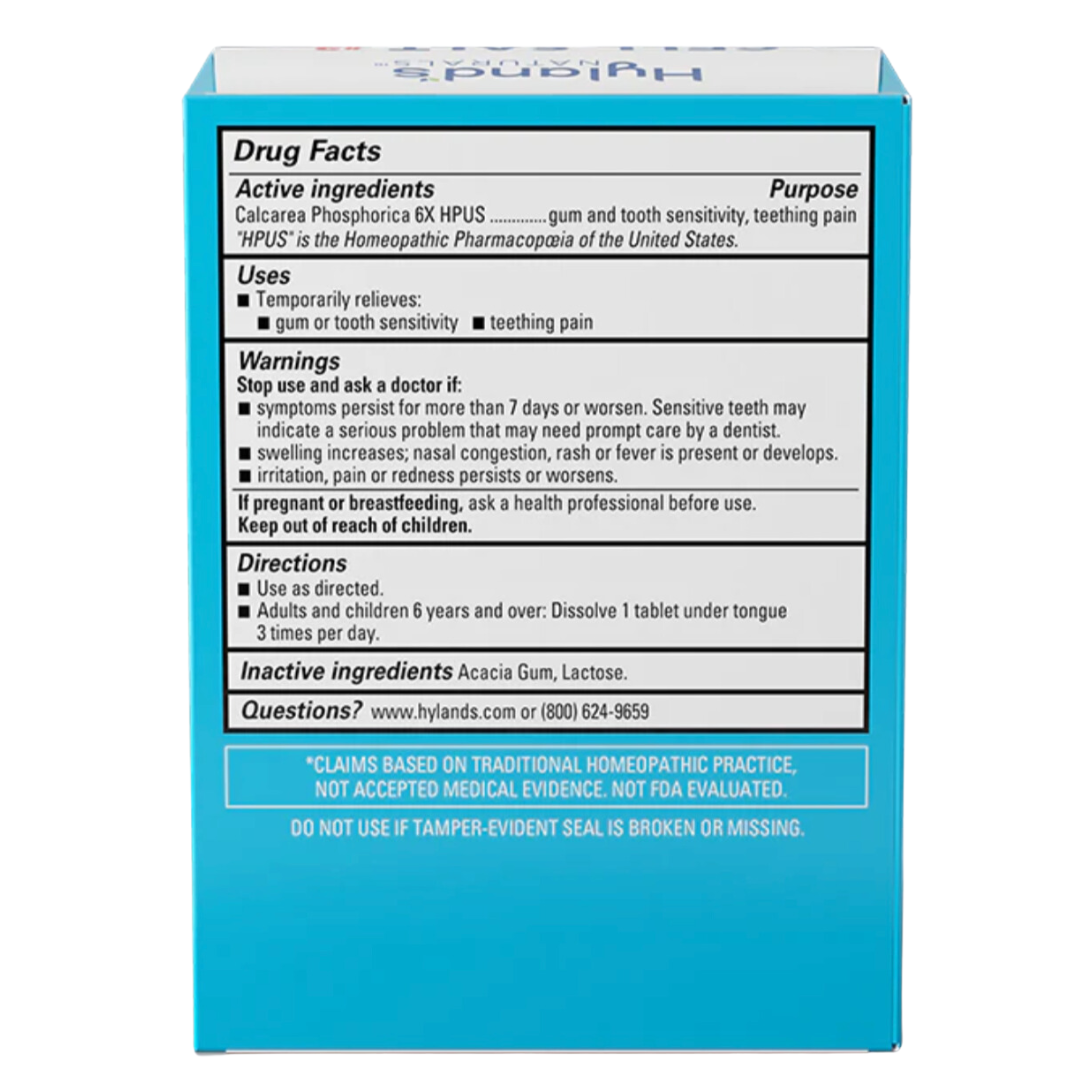 Hyland's Cell Salt #2 - Calcarea phosphorica for Tooth and Gum Sensitivity for Pets and People
Cell salt #2 is used for tooth and gum sensitivity providing natural dental support for your dog or cat.
Cell salt #2, Calcarea phosphoricum, (also Calcium phosphoricum or Calcium phosphate (Calc. phos)) refills the body's depleted reserves of the essential mineral compound calcium phosphate. We recommend this cell salt for any issues affecting the bones, teeth and muscles, especially in animals that are sluggish or run down, have growing pains or arthritic joints in the back and neck. Calc phos cell salt #2 will support the body's natural healing response to gum and tooth sensitivity and the timely development of the teeth and overall bone structure.
Homeopathic cell salts restore internal mineral imbalances which can activate the body's natural healing process. 
We are more vulnerable to common health issues when our internal mineral stores are out of balance or depleted. Cell salt #2 (Calc phos.) will assist the body's ability to access nutrition and restore parts of the body which have endured stress, injury, or illness.  The flavorless tablets dissolve quickly and can be taken without water.
Active ingredients:
Calcarea phosphorica 6X/30X


Inactive ingredients:
Acacia Gum, Lactose N.F.


Dosing:
Give 1-3 tablets per day, depending on the size of the animal, for at least 1 month, then decrease in half as a maintenance dose. Tablets can be handled directly, placed in the mouth (they dissolve very quickly), water, milk or food.