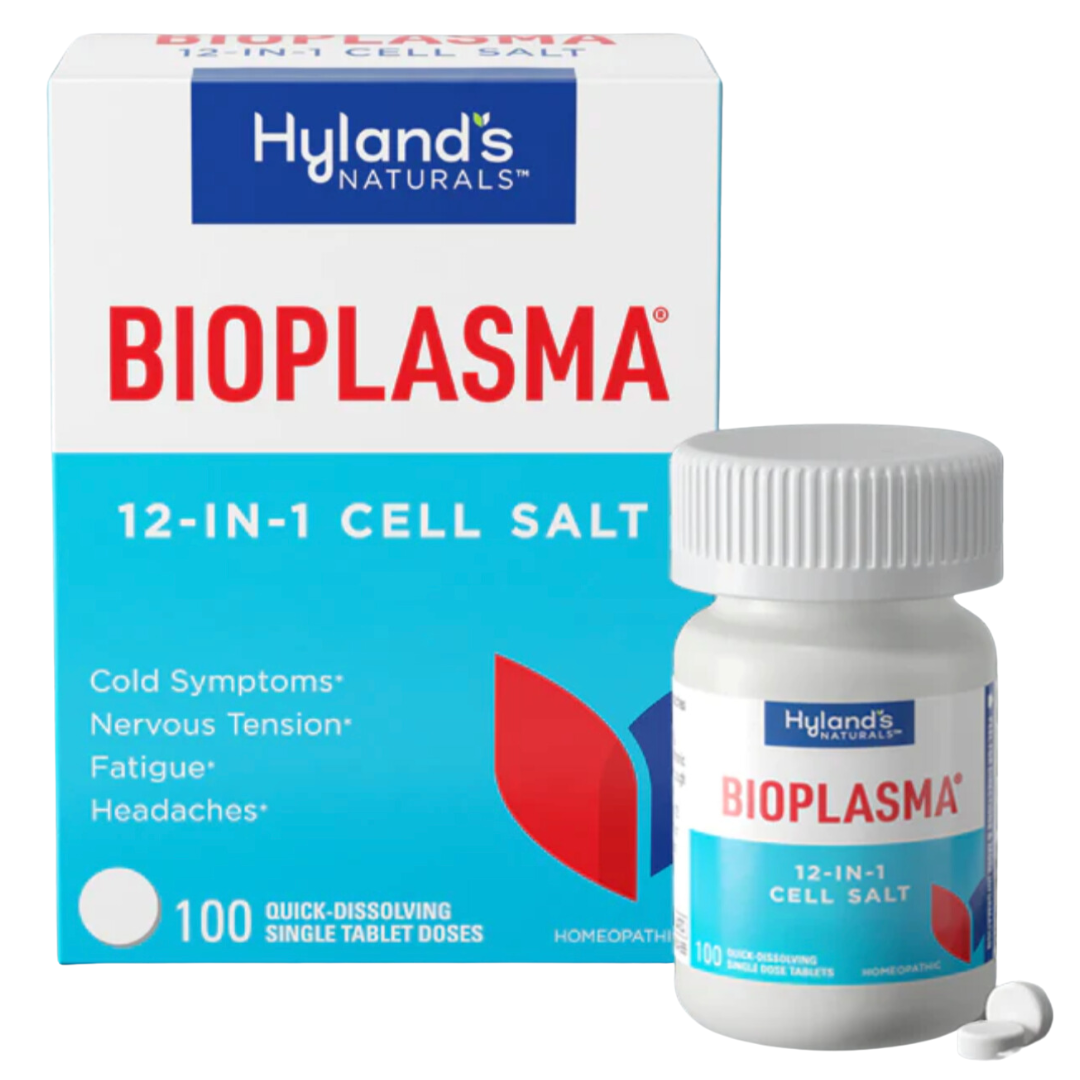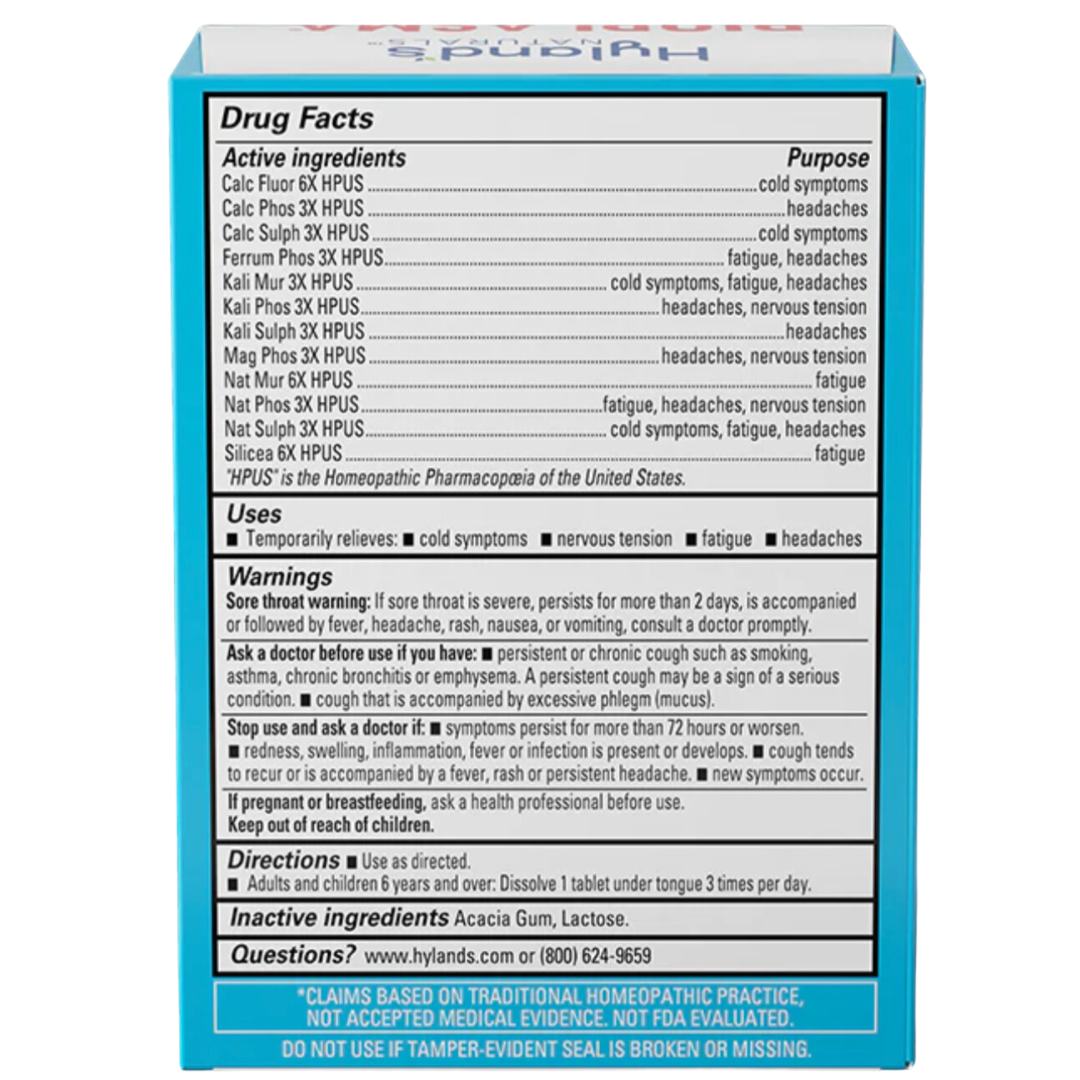 Hyland's Cell Salt Tablets - Bioplasma
Bioplasma contains 12 mineral homeopathic cell salts to relieve low energy and simple nervous tension.
If your animal seems sluggish or is starting to exhibit diffuse symptoms of illness, they may have a mineral deficiency. The tasteless, easily dissolved Bioplasma tablets include the most important 12 cell salts needed to support healthy both function. We always recommend these for any elder or ill animal.
"My clients frequently comment on the noticeable improvement in energy in their animals, and themselves!" - Dr Dee 
This natural medicine works best with Nerve Tonic to support the nervous system for anxiety and aging.
Indications:
For relief of symptoms of colds, simple nervous tension, fatigue and headaches and a basic tonic-like support for any elder or ill animal.

Active Ingredients:

Calc fluor 6x,
Calc phos 3x
Calc sulph 3x
Ferrum phos 3x
Kali mur 3x
Kali phos 3x
Kali sulph 3x
Mag phos 3x
Nat mur 6x
Nat phos 3x
Nat sulph 3x
Silica 6x

Inactive Ingredients:

Acacia Gum, Lactose N.F.

Dosing:

Give 1-3 tablets per day, depending on the size of the animal, for at least 1 month, then decrease in half as a maintenance dose. Tablets can be handled directly, placed in the mouth (they dissolve very quickly), water, milk or food.
For acute situations put the cell salts in very warm water, use a dosing syringe and gently give 1 tsp at a time, every 15 minutes until symptoms improve - more relaxation, less panting or pacing.