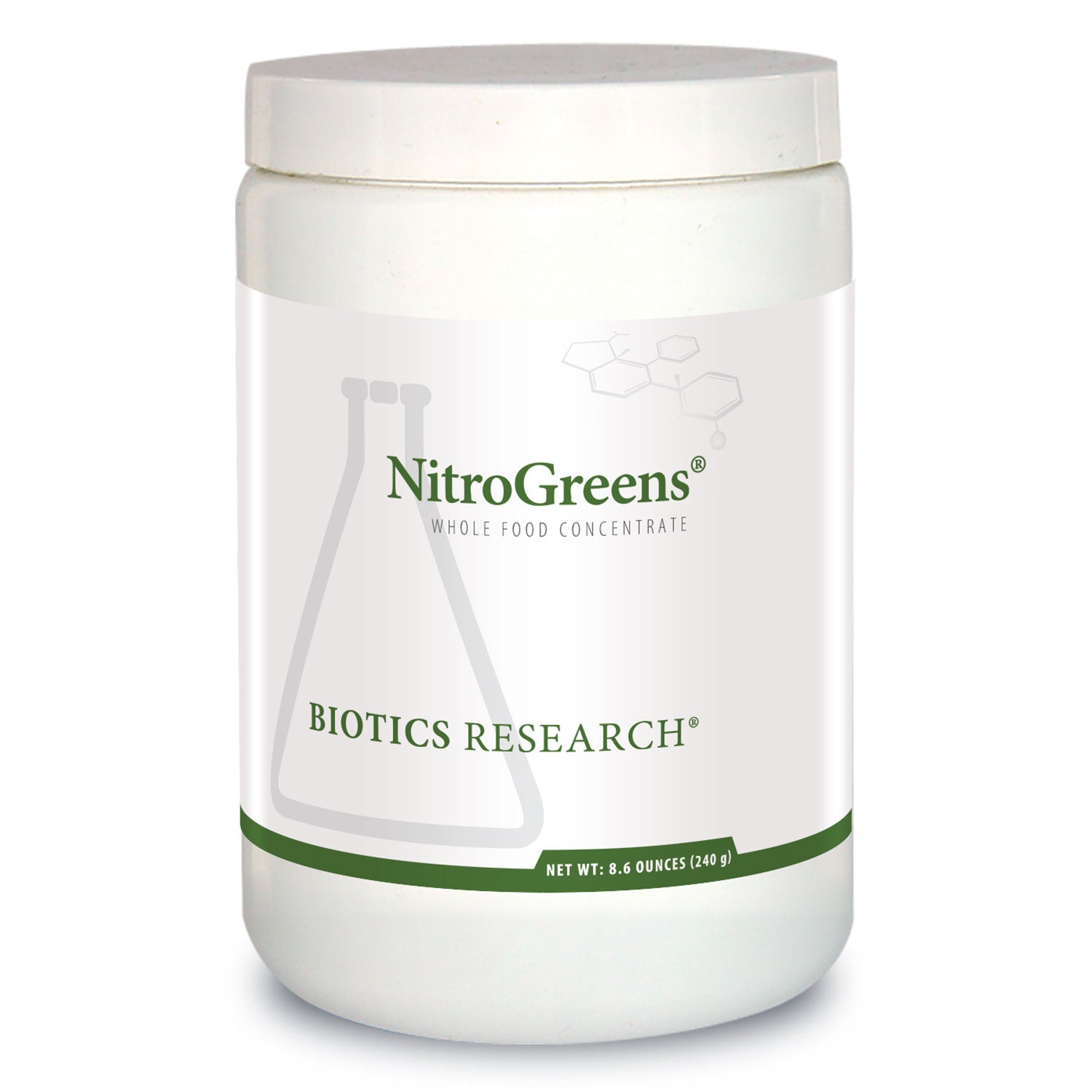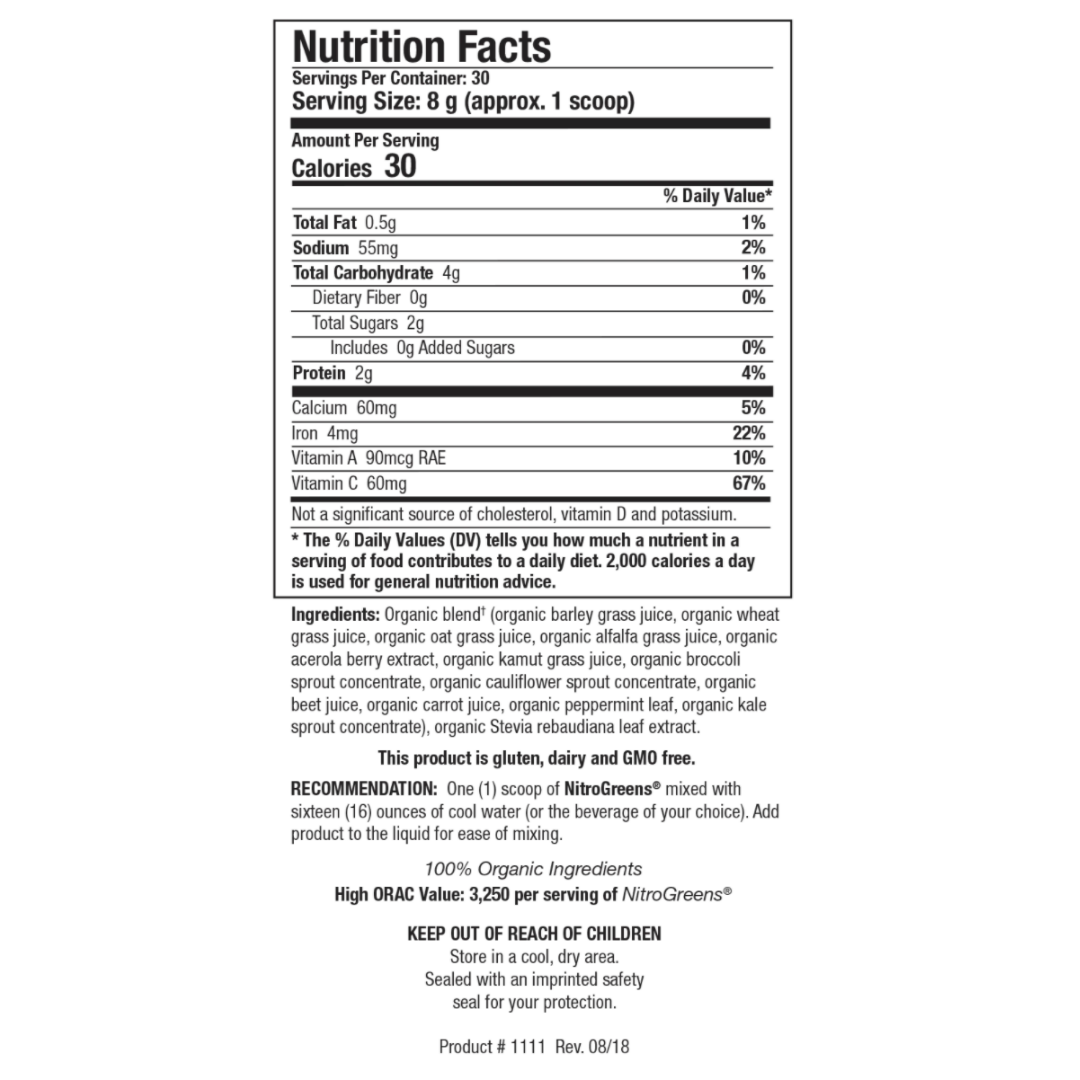 Nitrogreens by Biotics Research
Nitrogreens® supplies a rich source of phytonutrients, including isoflavones, polyphenols, natural carotenoids, betalains, glucosinolates and isothiocyanates, as well as naturally occurring enzymes, vitamins and trace minerals. It supplies a 100% all-organic, proprietary blend, which contains an extremely high chlorophyll content. The ingredients are enzymatically active and grown from heirloom seeds. Additionally, the contents supply a high ORAC value.
240 grams
INGREDIENTS:
Organic blend† (organic barley grass juice, organic wheat, grass juice, organic oat grass juice, organic alfalfa grass juice, organic acerola berry extract, organic kamut grass juice, organic broccoli sprout concentrate, organic cauliflower sprout concentrate, organic beet juice, organic carrot juice, organic peppermint leaf, organic kale sprout concentrate), organic Stevia rebaudiana leaf extract. 
This product is gluten, dairy and GMO free. 
†100% Organic Blend of Juices, Extracts and Concentrates. High ORAC Value: 3,250 per serving of NitroGreens®
DOSAGES AND WARNINGS

One scoop of NitroGreens® mixed with sixteen 16 ounces of cool water (or the beverage of your choice). Add product to the liquid for ease of mixing. KEEP OUT OF REACH OF CHILDREN.

NitroGreens® Recipes
A Sip of Summer: Mix up a pitcher of NitroGreens® and add ice. Keep chilled until ready to serve. Pour into glasses with lemon wedges for a delicious and nutritious alternative to iced tea.

To Combat the Cold: Mix up a glass of NitroGreens® using hot water. Serve with honey for a warm and soothing, nutrient-rich alternative to cocoa.

NitroGreens® Brownies Recipe submitted by Dr. Alex Vasquez. Click on Dr. Vasquez's link under Events/ Speaker Bios to watch a video clip of Dr. Vasquez preparing these delicious and nutritious treats using the ingredients below.
1 cup prunes
1 cup almonds
1 cup wheat bran (or oats)
1/2 cup organic cocoa (no sugar added)
6 scoops(1/2 cup) NitroGreens® powder
1 tablespoon honey
1/4 cup water
1/2 - 1 tsp cinnamon