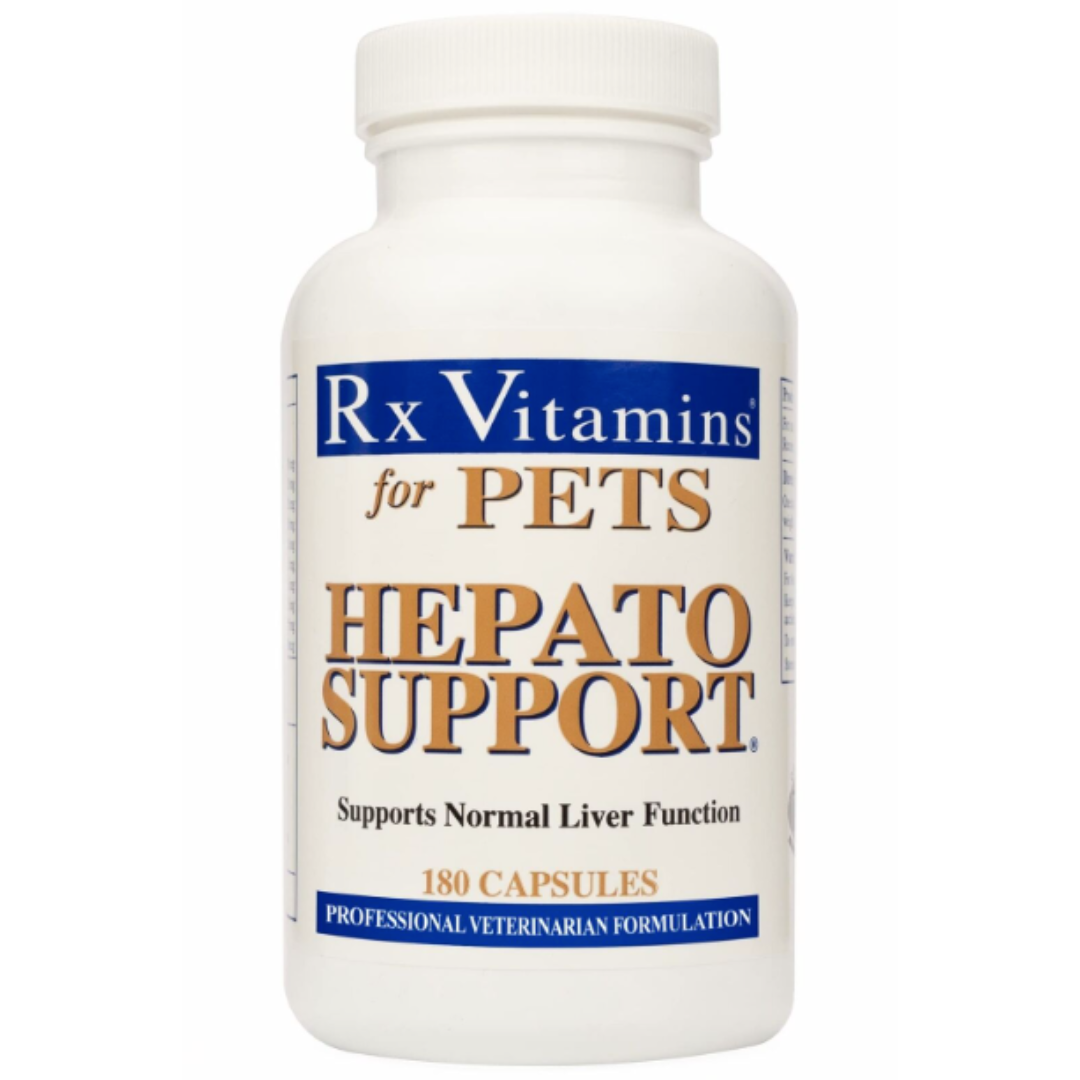 Hepato Liver Support for Pets by Rx Vitamins
Supports Normal Liver Function 
Assists in getting dogs and cats back to normal liver activity.
Helps preserve liver cells and promote proper liver function.
Silymarin in milk thistle protects against the depletion of Glutathione in the liver.
Added Vitamin B supports the growth of new liver tissue.
Contains antioxidants and supportive nutrients beneficial to pets.
Rx Vitamins Hepato Support is a supplement designed to help regulate liver function in pets. Liver issues can lead to excessive thirst and urination, lethargy, bloated stomach, vomiting and diarrhea. This supplement contains a high-quality extract of milk thistle – the active bioflavonoid complex, silymarin, that works as a powerful antioxidant in the liver, as well as B vitamins that help support the growth of new tissue. Help protect and promote healthy liver function in your household animals with this supplement.
Ingredients per capsule:
Milk Thistle Extract 100 mg (EMed-MT premium providing 80% Silymarin and 30% silybinin) Inositol 20 mg Choline 20 mg DL-Methionine(pharmaceutical grade) 20 mg Pantothenic Acid (calcium pantothenate) 10 mg Vitamin B-1 (thiamine) 5 mg Vitamin B-2 (riboflavin) 5 mg Vitamin B-6 (pyridoxine) 5 mg Alpha Lipoic Acid 5 mg Vitamin B-12 (cyanocobalamin) 10 mcg Inactive ingredients: Gelatin' glycerin' silica and water.
Dosages:
one capsule twice daily, with meals, for each 25-50 lbs. body weight. For cats, one capsule daily with food.